After a 4-year hiatus, Crestron has announced it will once again be exhibiting at CEDIA Expo. This year's event is slated for Sept. 8-12, 2020 at the Colorado Convention Center in Denver. The last time Crestron had a booth at CEDIA Expo was 2015.
"As proud CEDIA members for decades, Crestron has continued to lead by supporting the organization, the industry, and specifically our residential dealers," says John Clancy, vice president of residential.
"We feel that now, more than ever, the premium smart home solutions that our dealers and integrators provide are in such high demand, that CEDIA Expo is the perfect event to showcase Crestron Home."
The company will have a 2,000-square-foot booth at CEDIA Expo 2020 at the Colorado Convention Center located near the front of the exhibit hall. The booth (#1306) design is still in the planning stages, but Clancy says it will be similar to Crestron's booth at the Integrated Systems Europe (ISE) show. It will include several demo areas with the company's full range of AV distribution, lighting and motorized shades all controlled by Crestron Home. The booth will also have a home office setup to demo some of the Rockleigh, N.J.-based company's home office applications for dealers.
---
CHECK OUT THE CEDIA EXPO 2020 FLOORPLAN
In this updated Wage & Salary Report, you'll find out results for salaried occupational categories broken down by 14 regions of the U.S. & Canada. Uncover valuable information about where your company stacks up when it comes to paying your important people by
downloading your free copy today!
---
Crestron also plans to unveil "a significant number of new products," according to Clancy, as well as a "Future Innovations" area where integrators can see some of the concept ideas its engineers are exploring.
"The Future Innovations space was a big hit at ISE," adds Clancy.
In addition to its presence on the Expo exhibit floor, Crestron will be conducting several manufacturer's training sessions in various conference rooms downstairs at the convention center.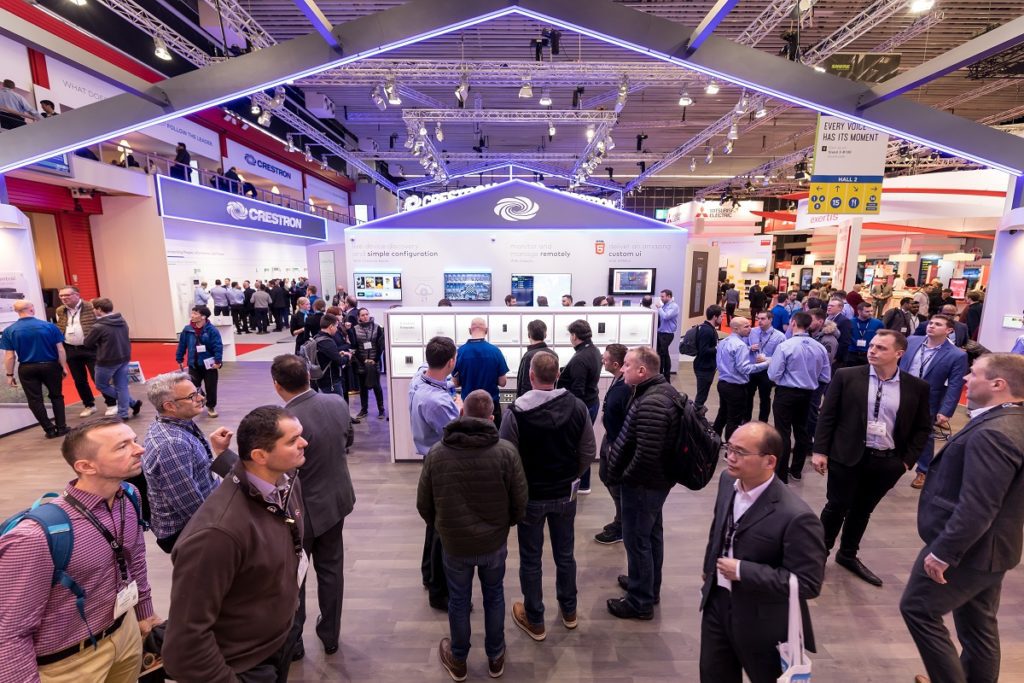 But clearly the focus will be on its Crestron Home control system.
"With its speed and ease of deployment, our award-winning Crestron Home arms integrators with something they've never had before — the unprecedented ability to deliver a world-class user experience without complex programming. Delivering an unrivaled user experience, Crestron Home is constantly evolving to create a tremendous competitive smart home opportunity for dealers," says Clancy.
In a message sent out to integrators, Clancy said, "We look forward to returning to CEDIA Expo this year with even more exciting Crestron solutions engineered for you, our dealers and integrators. We have planned for extensive education and new trainings that will kick off at the event and continue into 2021. This year, attendees will be wowed by what's next from Crestron in the residential space, as we launch many exciting new solutions across multiple categories and showcase the evolution of Crestron Home."