Atlona is launching a "virtual trade show experience" in June it's calling AtlonaComm 20.
The monthlong virtual offering will feature a rendered booth similar to what Atlona has used at previous trade shows and several live and on-demand webinars that will allow the company's global audience access the information they want at any time, says director of marketing Garth Lobban.
"As we look at the market the way it is now, we still have stories to share and opportunities to create," he says. Atlona and Panduit officials started discussing a virtual event after ISE 2020 in February, says Lobban in an exclusive interview with CE Pro sister publication Commercial Integrator.
"It's not a great idea for everyone to be traveling right now," he says. "It just seemed logical we were going to need an alternative plan. We're trying to create a learning experience any time we go to a trade show and this will be that in a different format.
"We still need that opportunity for our sales team to meet with our existing customers and the new customers we don't even know today. We wanted to give ourselves enough time to create this virtual space and think about the ways to tell these stories," says Lobban.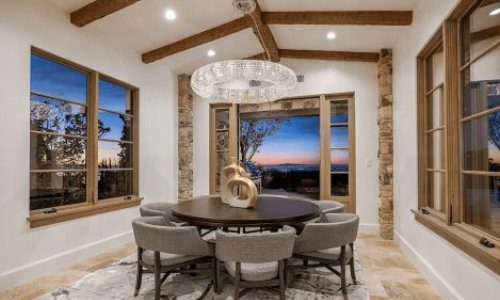 As a custom integrator, lighting is in demand. Effective communication, education and showcasing the value proposition of LED light fixtures in conjunction with integrative control systems are the keys to overcoming challenges and closing sales in this specialized market. Join us as we discuss the future of digital lighting and control with David Warfel from Light Can Help You and Patrick Laidlaw and Mark Moody from AiSPIRE.
Register Now! 
The virtual event will open June 1 and the live events will run the week of June 8. AtlonaComm 20 will be available throughout June "so people can come and go as they please," says Lobban.
While AtlonaComm 20 allows visitors to bring themselves on self-guided tours of the rendered booth at their leisure, Lobban recommends customers connect with their Atlona regional sales managers ahead of time to help them maximize their visits to the booth—and he expects many will visit multiple times.
"When you're walking yourself around, you might not know what to look for," says Lobban. "That's an important part of making a virtual trade show work.
"We're hoping to make this even more global than we'd be able to do" at an in-person event, says Lobban. "We can put everything in one container for people to experience at their time."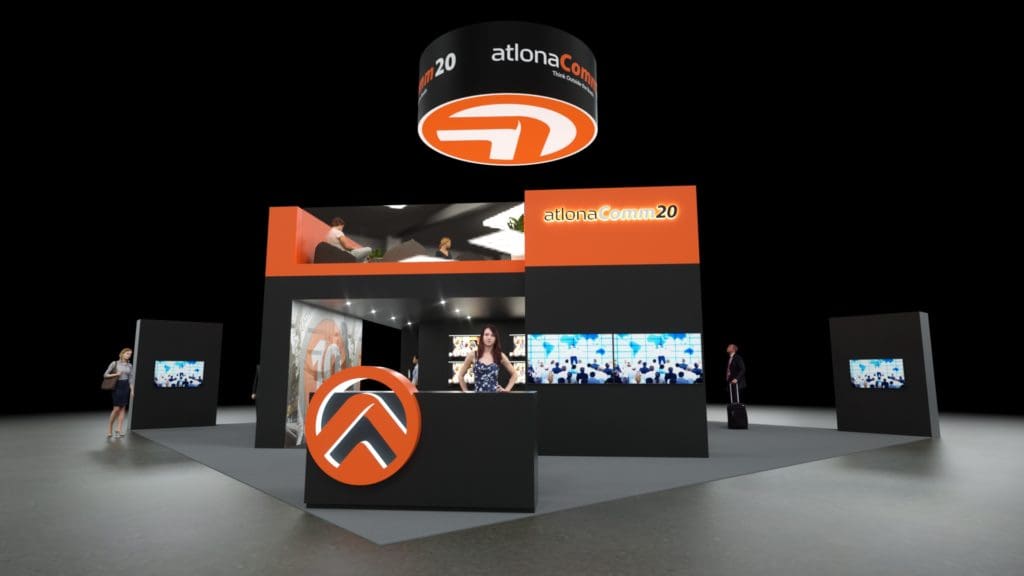 "We have the opportunity to bring the equivalent of a 40-foot semi-trailer to the show, not just the greatest hits," he says.
AtlonaComm will be Atlona's primary summer trade show, says Lobban, but the company is still talking about participating in InfoComm 2020 Connected, AVIXA's virtual replacement for the canceled Las Vegas trade show June 16-18.
"We're looking at the opportunities that have been presented by AVIXA and we've not decided which way to go," says Lobban. "We built our schedule for AtlonaComm 20, so we still have the freedom to do that."
Why Atlona Launched AtlonaComm 20
Lobban understands there are inherent challenges with launching a virtual trade show that don't exist in a more traditional setting, but he's excited about the potential for AtlonaComm 20.
"When I came to Atlona, had never coordinated a trade show before," he says. "I know now after 5 ½ years some of the challenges. Now it's about finding the right platform.
"We want to schedule webinars in a way that's familiar and create a landing page where customers and guests can come to one place and get all that information. There's a lot of known unknowns and a lot of unknown unknowns. We don't know what we don't know yet and it's going to be a lot of fun to find out," says Lobban.
AtlonaComm 20 organizers are "shooting for stars and hoping to get to moon," says Lobban.
"We're still trying to figure out all the things we want to pack into this event," he says. "The hardest part for us is we're so used to showing our products in applications where you push a button and something changes. Obviously in virtual space, that doesn't happen the same way."
Lobban expects Atlona will continue to offer virtual events in conjunction with industry events in the future but he doesn't know if they'll become the company's primary way of staying connected with its customers and earning new ones.
"We looked at this as an opportunity to continue this as a concept," he says. "We could turn this into an adjunct of a real trade show. We think we can use this as a model for the next major trade show's booth. We can augment the things we can't bring to the booth.
"It's something new, it's something novel, something we haven't done before. There's a different skill set in creating this virtual show than you might see in a real show," says Lobban.
While virtual shows are all the rage now out of necessity, Lobban says they've been rare in the past because people still enjoy the opportunity to gather together.
"The big reason I think we haven't seen this yet is FOMO," he says. "It's that handshake opportunity, that chance to sit down and talk to someone about an opportunity and a project. It makes perfect sense to have it as an adjunct to the real show for people who can't get there. That's how we're looking at it.
"Maybe this allows us to create environments for smaller regional events. It's all a big experiment. It's not completely outside of our wheelhouse, it's just a little bit different," says Lobban.
Atlona officials expect AtlonaComm 20 to have a technical glitch or two along the way, but Lobban says the event shouldn't be judged specifically on whether that happens.
"When we hopped on the bicycle for the first time, we hopped back on and became better riders," he says. "Yes, there are going to be glitches. We know it hasn't been done very often. Let's see what happens.
"I think it'll be a lot of fun either way and a great learning experience. We'll find out what we don't know," says Lobban.
---
This article originally appeared on our sister publication Commercial Integrator's website.
If you enjoyed this article and want to receive more valuable industry content like this, click here to sign up for our digital newsletters!