CE Pro Total Tech Summit
The CE Pro Summit offers real world ideas on how to improve your business processes and evolve your product and market mix to maximize revenues and financial performance.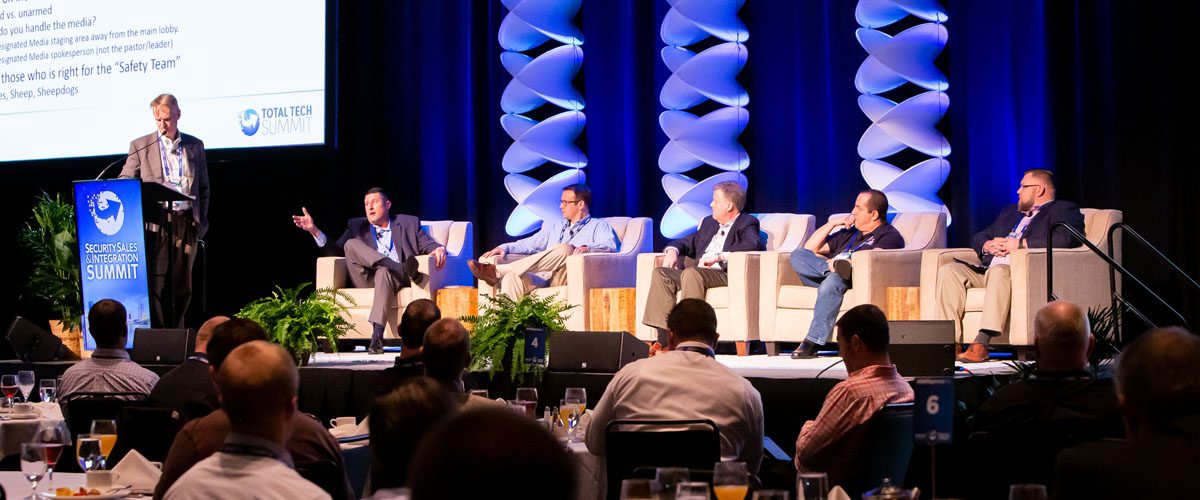 Details
November 04, 2019 - November 06, 2019
Fort Worth Convention Center, Houston Street, Fort Worth, TX, USA

Now in its 12th year, Total Tech's CE Pro Summit is the premier business development event for custom integrators. This exclusive, executive-level event will host 100+ top custom integrators, with average annual revenues in excess of $10 million. Guests come to share best practices, explore product and market trends and connect in high quality ways with sponsors. They leave with practical ideas on how to grow and improve their companies and the peer and vendor advisor networks they need to help them do so. Apply to Attend
CE Pro Total Tech Summit Map
Latest Posts on CE Pro Total Tech Summit
Travis Leo's company becomes Bravas Colorado as it joins the national network of luxury smart home integrators.

As part of the Total Tech Summit, the CE Pro Summit will rock Cleveland from Nov. 9-11 with a new app-driven format and expanded peer-to-peer interaction.

This year's CE Pro Total Tech Summit will take place in Fort Worth, Texas and will include more than a dozen one-on-one meetings and sessions on topics such as biophilia, recurring revenue, and more.

Writing down step-by-step processes for sales, installation, scheduling/delivery, service, remote service communication, proposal generation and more will boost profits.

Smart-home integrators with successful recurring-revenue programs reveal at CE Pro Summit how they earn $3,000 to $6,000 per day in service RMR, and charge $49/month for network monitoring.

Dish Network preps for 5G world where video is transmitted via cellular network, bypassing the Internet.