Ultimate Guide to Wellness
As technology changes the way we think about Wellness in our homes, integrators will need to become a go-to resource.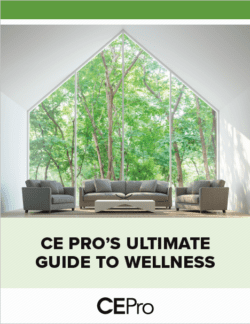 As technology permeates new features and services, new opportunities arise for custom integrators. The Wellness space is growing, and savvy integrators that adopt this technology early may find it very rewarding. But, before you dive in, you'll need to know the essentials.
Our Ultimate Guide to Wellness delivers all of the information you'll need to consider to get started, including:
Business opportunities in Biophilia
Glossary of important wellness related terms that resonate with customers
Growth prospects to convert client homes with wellness technology
Spotlight on Acoustic Designs' HCL showroom