They say everyone needs a foil… the Yankees need the Red Sox, conservatives need liberals, but do custom integrators need IKEA Home smart? I think so.
The announcement in August by IKEA that smart home products will represent its biggest investment in any new business unit since it launched into children's furniture is a welcome differentiator for integrators.
At the same time, IKEA will surely raise the awareness level among consumers about the possibilities of the smart home once IKEA gets its mega-marketing machine behind it. That awareness will benefit integrators even more.
Already, IKEA has launched wireless chargers, smart lighting and smart sound in conjunction with Sonos. The giant Swedish retailer also created its own ecosystem/gateway which was originally dubbed TRÅDFRI but has since been Americanized and renamed simply the IKEA smart home app.
Now, this week IKEA launched its wirelessly controlled motorized shade system, called Fyrtur. The battery-powered blackout, exposed roller-style blinds cost $154 for the 32×76 ¾-inch units and or $149 for the 30×76 ¾-inch size. The lithium-ion battery pack is removable and rechargeable. The Fyrtur shades are controllable via the IKEA Home smart app.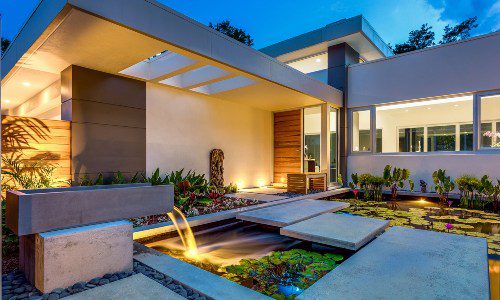 Landscape and architectural lighting create a magical and elegant ambiance for homeowners. The outdoor lighting industry has always been a phenomenal one and continues to grow in popularity. Now is the ideal time to learn more about this rapidly growing and highly profitable industry. Join our panel of esteemed lighting experts that will dive into why it's time for integrators to rethink their role in the outdoor lighting industry.
Register Now! 
IKEA of Sweden first initiated its "Home smart" business in 2012. (I guess "home smart" sounds much more hip than "smart home"!) The plan is to incorporate digital elements and technologies into the company's products and solutions.
"We have decided to invest significantly in Home Smart across IKEA to fast-forward the development. This is the biggest New Business we are establishing since the introduction of Children's IKEA," says Peter van der Poel, manager IKEA Range & Supply.
"At IKEA we want to continue to offer products for a better life at home for the many people going forward. In order to do so we need to explore products and solutions beyond conventional home furnishing," says Björn Block, head of the new IKEA Home smart Business Unit.
"By working together with all other departments within IKEA, the business unit of IKEA Home smart will drive the digital transformation of the IKEA range, improving and transforming existing businesses and developing new businesses to bring more diverse smart products to the many people. We are just getting started," adds Block.
This all sounds eerily similar to Lowe's Iris and Home Depot Wink, both of which failed. Integration companies had no problems at all differentiating themselves from these DIY systems, both of which ultimately failed.
Integrators might want to check with customers who ask about IKEA if Allen wrenches are included?
If you enjoyed this article and want to receive more valuable industry content like this, click here to sign up for our digital newsletters!