Tuya Teams with Microsoft to Power Smart Home Products on Azure Cloud
IoT platform giant Tuya is working with Microsoft to power home-automation devices on Azure Cloud
Press Release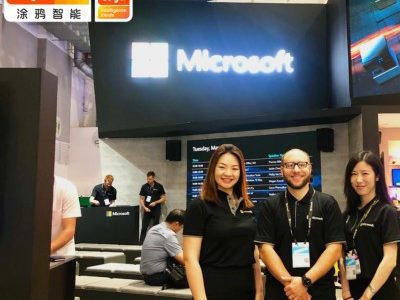 Taipei, Taiwan, May 28, 2019 – Tuya, the world's leading AI + IoT company, is announcing a new partnership with Microsoft at Computex 2019 that will deliver Tuya-powered smart home and office products on Microsoft's Azure Cloud in Q3 of this year.
In addition to the cloud partnership, Microsoft and Tuya will be cooperating on customer development, offering the Tuya AI + IoT platform and Azure Cloud platform as options for smart home and smart office device developers from the outset.
"Our partnership with Tuya aligns with Microsoft Azure's goal of using the cloud and AI to build increasingly intelligent edge devices and solutions," said Mark Linton, General Manager, Consumer & Device Sales at Microsoft. "Tuya's wide offering of customers and solutions immediately expands the connected systems and devices that make up the intelligent edge, boosting the power of smart devices in homes and offices."
The partnership will provide Tuya access to Azure's 5 million enterprise customers, who will benefit from Tuya's AI + IoT platform already powering lighting, appliances, and environmental and surveillance equipment. In return, Tuya's more than 93,000 customers will have more cloud options.
"We're excited to be working with Microsoft to bring the benefits of Azure to our platform customers," said Alex Yang, co-founder and COO of Tuya Inc. "Azure's capability in providing storage, backup and recovery is a great benefit for any smart device we power, whether it be for the smart home or office."
Tuya will be showcasing smart home products powered by its AI + IoT platform, including cameras, lights, a pet feeder, and humidifier, at Microsoft's booth L0110 in Hall 1.
About Tuya
Tuya provides a class-leading AI + IoT platform that brings smart products to life for manufacturers, brands, OEMs, and retail chains. The platform offers hardware access, cloud services, and app development. Tuya also helps brands upgrade their technology and business models so they are able to deliver smart devices to meet consumer demand. The company serves more than 93,000 partners in over 150 countries powering products such as lighting, appliances, environmental, and surveillance equipment. Headquartered in San Jose, California, Tuya now has offices in Silicon Valley and Pasadena, California, Hangzhou and Shenzhen.