Joe Roberts, former president of Nortek Security & Control's Core Brands group of companies, has joined RTI as CEO, effective February 1.
He will lead the company through initiatives that expand the RTI control platform with unique solutions for its global resi-mercial customers. Roberts takes over for interim CEO Mark Derus, who will return to his role as Chief Financial Officer.
"We're very fortunate to have Joe join us as CEO," Derus said. "His passion for building a culture that consistently delivers exceptional service and innovative products makes him a perfect fit. Under Joe's leadership, we look forward to expanding the business opportunities for our distribution partners around the world."
Roberts spent six years at Nortek, where he also served as executive vice president of products and marketing until his departure in July 2019. He has more than 20 years' global experience with companies in the smart home and office, IoT, cloud, and software-as-a-service markets. As president of Core Brands, he was recognized for building an award-winning product portfolio across multiple categories. Roberts later helped lead the merger with Nortek Security & Control. He has held executive level, general management, and senior marketing positions at The Learning Company, Broderbund, Corel, eLanguage, and others.
Among the multiple initiatives he has in mind, Roberts tells CE Pro he is looking forward to leveraging his background in product development with the RTI engineering team and moving the brand more strongly into the commercial integration market. Roberts will continue to be based out of Northern California, but says he will be at RTI's headquarters in Shakopee, Minn., on a frequent basis and obviously engaging with the team daily.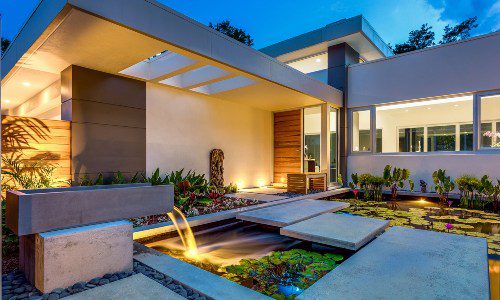 Landscape and architectural lighting create a magical and elegant ambiance for homeowners. The outdoor lighting industry has always been a phenomenal one and continues to grow in popularity. Now is the ideal time to learn more about this rapidly growing and highly profitable industry. Join our panel of esteemed lighting experts that will dive into why it's time for integrators to rethink their role in the outdoor lighting industry.
Register Now! 
"I am thrilled to be leading a great company that really has developed a world-class control solution," says Roberts in an exclusive interview with CE Pro. "The solution that RTI has is really one that is designed to improve your lives… where you live, work and play. It truly is a unique solution. I have the products in my house already, and I have enjoyed meeting the team. I love this industry and I love the heritage that RTI has in the industry."
Roberts aims to continue the same customer-centric culture at RTI, similar to the one he fostered at Nortek. That means not just answering the tech support customer service line quickly, but understanding that integrators themselves make their living support their own customer base and supporting them with those clients.
"We really did establish that as the culture that I brought to Nortek. It was already in place at several of Nortek's individual brands and it is a culture that RTI had in its past as well," notes Roberts.
He also lauded RTI's ongoing commitment to the user experience.
"RTI already established a customer experience department back in 2019, so it was good to see that before I even joined the company RTI saw the important of this and made some commitments to it. It is already an important part of RTI's DNA," he says.
Roberts is equally excited about digging into the product development area at RTI and working closely with CTO and co-founder Kevin Marty.
"I can absolutely see myself pairing up with Kevin on the product roadmap to drive the innovation of the company," Roberts comments. "I really want to bring the integrator voice together with our distributors so we are refining the product roadmap so we can hit the ball into an area where we can be unique and differentiate ourselves. I have been a 'product guy' for many years… it really is where my passion lies."
RTI's Commercial Market Opportunity
One big opportunity Roberts sees is for RTI to continue to push into commercial integration. Indeed, the company has a focus on "resi-mercial" products at the upcoming ISE 2020.
"RTI has made tremendous advances over the years in residential products, but has continued to also move into the commercial product market. I see commercial as a great opportunity. A lot of our integrators are already both residential and commercial. It is advantageous for integrators to be able to use one solution that scales from a single-room to a very large house or commercial project."
He says RTI has rounded out its product line over the past several years to become a full solution provider, featuring control, user interfaces, audio distribution, AV-over-IP video distribution, its RTiQ dashboard monitoring service and more.
Most of RTI's product growth over the years has been organic, but the company did embark on some acquisitions in the past several years, including Miravue.
Roberts said the company would analyze home-grown technology versus acquiring technology from another firm on a case-by-case basis.
If you enjoyed this article and want to receive more valuable industry content like this, click here to sign up for our digital newsletters!