Officials from the smart home electronics company Orro have announced the suspension of most of the company's daily business operations.
Effective immediately, the company will no longer manufacture or distribute its Orro Smart Living System, instead it will use its remaining resources to provide ongoing support to existing customers, including end users, as well as professional integrators and dealers. Integrators can continue adding new Orro One switches and the company says, integrators can continue to install and use Orro's existing smart home installations while development for new software updates is suspended. The company is committing to a minimum of six months of ongoing support, though officials say that period could be extended.
"It pains us to deliver this news to our customers and partners, including those who have sought and supported Orro in the pro channel," says Colin Billings, CEO, Orro.
"Like so many companies, we've worked hard in recent months to meet the challenges brought on by volatile economic conditions. Demand has never been stronger, as professionals embrace what Orro adds to lighting and smart home systems. However, supply chain and financial constraints have severely limited our ability to meet those demands. Despite our successes, we haven't found the investment necessary to continue full-scale operations through these times and must scale back until markets and the economy improve. We have no choice but to preserve everything we can by suspending manufacturing and most of our operations, to focus on supporting our existing customers for as long as possible."
Orro Seeks Further Investment
While placing Orro in a "suspended" state, Billings and other company representatives emphasize they will pursue any opportunity to bring the company back to normal business operations. Until then, the company is encouraging new users to add and use Orro's hardware and integrated smart home controls, as the company uses its remaining resources to provide support.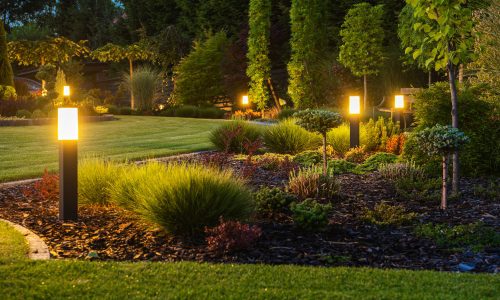 We are thrilled to present a lecture topic that delves into the connection between light and our surroundings, exploring how landscape lighting can transform a space from ordinary to extraordinary. Our keynote speaker, Janet Lennox Moyer, will share her extensive knowledge on the complexities of landscape lighting in design, commissioning, and maintenance and provide participants with the tools to identify good versus bad practices and techniques. Join us for an enlightening session that will unlock the secrets to success in landscape lighting design with one of the industry's most respected experts, Janet Lennox Moyer.
Register Now! 
The company stresses for the time being lighting and control features will continue to function as-is while software updates are suspended.
"Professional installers and customers love Orro and interest has never been stronger. That, among other things, makes this an incredibly difficult and frustrating moment for our team," adds Patrick (PG) Gall, head of channel development, Orro.
"We set out to make people's lives better, through human-centric lighting and smart home controls. We've done that in a way that no one else has and the industry has validated it. We're just unable to financially bridge the gap in order to continue normal operations at this time."
If you enjoyed this article and want to receive more valuable industry content like this, click here to sign up for our digital newsletters!