Back the early years of the fledging home automation industry, the Home Automation Inc. (HAI) 5-Star Dealer Program was one of the first certified recognition programs for integrators. It was a special honor to be called out by HAI founder Jay McLellan at events like EHX and CEDIA Expo. Since the acquisition of HAI by Leviton in 2012, the company hasn't found a way to carry on that stellar recognition for its dealers… until now.
The new My Leviton Pro Support and Rewards Program picks up where the HAI 5-Star program left off with an elevated status for integrators when they require technical assistance and products, and it can be beneficial when working with trade partners like GCs, electricians, builders and remodelers.
When you combine that with the company's new efforts in the wellness lighting and electrical load management areas, Leviton is aiming to be an integral part of dealers' businesses going forth.
"We realize that installers need somebody out there [backing them up] in the field. They need to know that it's not just gaining them rewards, and it's not just elevating their status. They're also going to be able to call somebody and get the help they need," says Greg Rhoades, director of marketing for Leviton's Smart and New Technology Products. He says the program is a business tool that brings value not just to the integrator, but to his or her ability to work more effectively with other trades, including electricians, contractors and remodelers.
He says the My Leviton Pro Support and Rewards Program has grown from a simple recognition and preferential pricing plan into a business tool for integrators.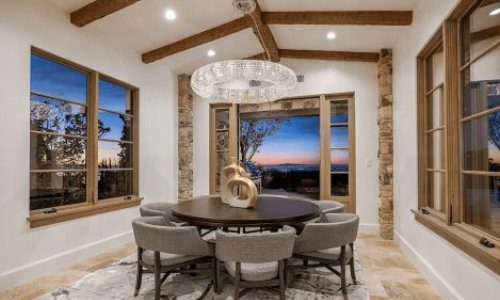 As a custom integrator, lighting is in demand. Effective communication, education and showcasing the value proposition of LED light fixtures in conjunction with integrative control systems are the keys to overcoming challenges and closing sales in this specialized market. Join us as we discuss the future of digital lighting and control with David Warfel from Light Can Help You and Patrick Laidlaw and Mark Moody from AiSPIRE.
Register Now! 
"It's going to be able to help them effectively and efficiently turn those houses into smart homes even faster and encourage them to do larger builds," says Rhoades.
My Leviton App is the Company's Secret Sauce
The secret sauce, so to speak, according to Rhoades, is the My Leviton app, which is currently used by hundreds of thousands of homeowners to control their houses today.
"Installers are already very familiar with it. Now, they have a special log in themselves, and can see a dashboard of all their installations, how many points they're rewarded, etc.," he says.
Dealers can recognize which purchases get them more rewards immediately, from a smart plug to a Leviton smart load center.
"It's all right in the My Leviton app. Integrators enroll the devices and hand it off the home to the homeowner. It's a smooth process because it's all live… there's no hub. There's no special device that needs to be given to the client… it's all right on their phone through My Leviton app. From the pro's perspective, it's also simpler. We heard from many integrators who did not like how other manufacturers' programs require them to chase down purchase orders, upload invoices or scan receipts. All of that is right in the My Leviton app. It knows who you are, how many points you have, and if you want to redeem those points via the app for gear."
Rhoades says because the information is right in the app, integrators avoid the awkward situation during an installation of needing to use the homeowner's phone because they are in the middle of programming the system on their own devices.
"That can be really awkward during an installation, especially if the homeowner gets a phone call. That is no different than borrowing a homeowner's tools for an installation. It's better to use your own tools… this app is no different than that situation, only this is a more modern tool," says Rhoades.
The app launched in the U.S. last September and has just launched in Canada and the Dominican Republic.
"It's a young program, but we've got a lot of contracting companies coming into it. Once one of them enrolls, they just add their installers. Everybody funnels up into one master account," he explains.
"I am really excited for where the program is going. The HAI 5-Star Dealer Program was awesome. It allowed us to know who our best integrators were and not only reward them accordingly, but also learn more from them and get feedback on where we should go next. That's also why we're excited about this new My Leviton Pro Support and Rewards Program with the goals of helping technicians inside the get their job done better, faster, and more profitably," he adds.
If you enjoyed this article and want to receive more valuable industry content like this, click here to sign up for our digital newsletters!