One of the hardest product categories to understand is power protection. 
Not only are there many sub-categories within the world of power protection, including surge protection, power conditioning, voltage regulation, isolation, and uninterruptable power supplies (UPS), there are many nomenclature terms used by companies to describe these products.
Sidestepping the nomenclature that many companies use—particularly obscure audiophile manufacturers— Xtreme Power Conversion (XPC) has recently introduced its J60 series of UPS products. 
Developed for commercial installations that include digital signage and residential situations where a piece of valuable electronics needs backing up, the J60 series of UPS components can be used by integrators to protect and backup specific components that are delicate in nature.
XPC J60 Features and Setup
The first thing integrators will notice about the J60 is it is much smaller and lighter than the products traditionally associated with UPS devices.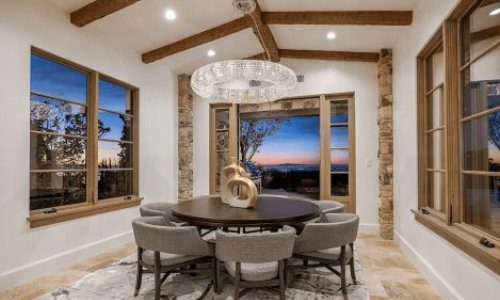 As a custom integrator, lighting is in demand. Effective communication, education and showcasing the value proposition of LED light fixtures in conjunction with integrative control systems are the keys to overcoming challenges and closing sales in this specialized market. Join us as we discuss the future of digital lighting and control with David Warfel from Light Can Help You and Patrick Laidlaw and Mark Moody from AiSPIRE.
Register Now! 
XPC offers the J60 in a choice of 350VA and 600VA models, and all versions of the J60 incorporate lithium-ion batteries as the basis for their UPS capabilities. Some of the options that are also available with the J60 series of UPS products include a network web/SNMP card and environmental monitoring that integrate with the 600VA model to provide integrators with a solution that delivers IP-enabled monitoring and receptacle control.
I will also point out the unit comes with three receptacles to provide some protection flexibility.
The company adds the products also comply with UL-2054, and standards from UL, CE, RoHS, and they offer TAA compliancy (UPS only).
In addition, XPC backs the products with a five-year warranty.
---
CE Pro Specs:
XPC offers 350VA and 600VA models
Internally the J60 UPS employs a Lithium battery to help minimize its footprint
The J60-600 model meets UL-2054 requirements
The product line is supported by a Network Web/SNMP card and Environmental monitoring and receptacle control
XPC backs the product with a five-year warranty
MSRPs are as follows:
J60-350: $379
J60i-350: $379
J60-600: $639
J60i-600: $639
---
Setting the J60 up doesn't take much time at all. After unboxing I plugged the unit into my all outlet, and let it sit for a day. The next day I plugged my Dish Hopper 3 whole-house DVR set-top box (STB) and my Dish Wireless Joey unit into the J60.
The LED indicator immediately lit up green after powering the unit up, and I was pretty much good to go.
Later I setup the outboard, optional network card, which configures using software. That was pretty straight forward too. Physically, the card connects via a serial cable. Between the physical requirements and the software, it will not take long for integrators to get the UPS unit up and running.
Performance and Final Thoughts
Evaluating power products, unless they incorporate voltage regulation can be difficult. Unless you've got a lab where you can simulate surges, sags and other power-related events the only thing you can do is rely on real-world situations.
Obviously having to rely on real power events is a dangerous way to go about testing a power product, however if the results are good there are no better litmus types of tests you can do.
The first couple of weeks with the J60 in my home AV system I didn't notice anything unusual within my system. Power seemed consistent, I didn't notice any issues with my Dish Hopper 3 or the performance of the rest of my Dish whole-house AV system.
In fact, I thought the overall picture quality may have been a little bit better. Watching content from my DVR I noticed slightly less compression artifacts. While I can't conclusively say the J60 helped my Hopper 3 perform better, I can say it did not detract from its performance.
What I can say conclusively is that we did have a surge that momentarily knocked power out for a second or two in my home a few weeks after the J60 was installed. This is where I can say conclusively the J60 protected my Hopper 3 and Dish Wireless unit. The J60 also never went down so I did not have to reset any of the components, which is exactly the reason why someone would want to employ this product.
I will also point out that regardless of whether the UPS is located in a piece of furniture within a residence or a rack within a commercial environment, the unit runs cool-to-the-touch.
Moreover, it also runs quietly, which should allow integrators to install it into systems where discreetness is a priority.
As you can tell, I generally think that power products are solutions that, "no news is a good news" type of scenario.
I would like to point out that I think XPC should consider offering a web version of its remote monitoring/configuration software or at least offer a Mac version to provide integrators with more setup and configuration options with the network card.
Also, like other UPS products, integrators need to keep in mind the more products you plug into a UPS device, the less total backup time you will receive. But, with that said with its three outlets, and its unobtrusive design, the J60 line of products offers integrators a backup power solution that's just about perfect for products such as my Hopper 3 or a pro AV media server.
With all of that said, it would be hard not to consider using the J60 line of products to protect and backup delicate electronics. The line is pretty much non-obtrusive through its ability to mount to walls or cabinets; it has a small footprint, and it provides protection, backup and remote functions that can save electronics systems from the perils of surges and power outages. 
---
CE Pro Verdict
Pros:
Small footprint and mounting ears provide placement flexibility
Robust build quality; UL, CE, RoHS, TAA compliant (UPS only)
Backup and surge protection should safeguard delicate electronics
Cons:
Yes, it is simple to setup, but the instructions for the optional network card could be easier to understand
Rather than using a PC-based program for setup and monitoring a web-based solution would allow for Mac users to configure the line of products
If you enjoyed this article and want to receive more valuable industry content like this, click here to sign up for our digital newsletters!