CE Pro Company:

Digital Projection

A digital imaging pioneer and industry leader, Digital Projection manufactures and distributes an extensive and expanding line of ultra high-performance 3-chip and single-chip DLP® projection systems. These projectors are the reference standard for demanding applications such as large-venue, live-event staging, education, medical and scientific research, command and control, digital cinema, commercial entertainment, houses of worship and elite home cinema.

Multiple company accolades include two Emmy® Awards for Outstanding Achievement in Engineering Development by the Academy of Television Arts and Sciences. Digital Projection remains the first and only projector manufacturer to win the coveted award.
About
Digital Projection

55 Chastain Road, Ste. 115
Kennesaw, Georgia 30144
United States of America
770-420-1350
770-420-1360
In The News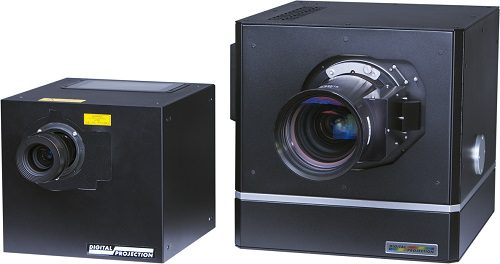 Digital Projection's HIGHlite Satellite Modular Laser System physically separates the light source from the projector head/lens up to 100 meters away.
Jason Knott · August 21, 2019
The single- and three-chip long-lasting laser projectors from DP deliver 8,000 and 12,000 lumens, respectively, and at $20K and $45K drop the company's entry into 4K way down.
Arlen Schweiger · September 23, 2016
The new 4K UHD home cinema chip from Texas Instruments is almost shipping, and Digital Projection plans to rival Sony, Barco Loki, Sim2, JVC, Epson and others with native 4K UHD projectors at CEDIA 2016.
Julie Jacobson · September 06, 2016