This week is your last chance to gain free national recognition for your custom integration company in the CE Pro 100. Integrators now have until March 26, 2021 to submit all entries into this year's CE Pro 100. The CE Pro 100 is an annual list of the largest custom electronics integrators in North America — typically those with revenues over $2 million in the core home-systems categories. It was first launched in 1998 and has showcased some of the industry's finest custom installation companies throughout the years.
We have officially opened the call for entries for the 2021 CE Pro 100. Enter here.
A CE Pro 100 listing can benefit your company in a number of ways, including:
Boosting credibility
Reaffirming customer relationships and increasing customer loyalty
Validating your company's position as an industry leader
Enhancing your image with partners like builders, architects and interior designers
Increasing visibility
Creating competitive advantages in markets served
CE Pro 100 companies will be featured in the May 2021 issue of CE Pro and on www.cepro.com.
Entrants will be eligible to attend the Total Tech Summit, which will be held November 17-19, 2021 at the Orange County Convention Center in Orlando, Fla. The event is an exclusive opportunity to network and share ideas with the largest integration companies across the residential, commercial and security space.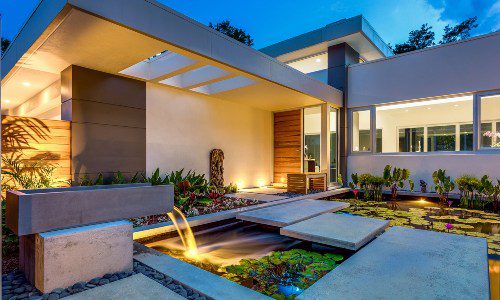 Landscape and architectural lighting create a magical and elegant ambiance for homeowners. The outdoor lighting industry has always been a phenomenal one and continues to grow in popularity. Now is the ideal time to learn more about this rapidly growing and highly profitable industry. Join our panel of esteemed lighting experts that will dive into why it's time for integrators to rethink their role in the outdoor lighting industry.
Register Now! 
How Do I Apply?
Find the questionnaire form here. Attest to the accuracy and truth of your submission by signature and submit by March 26, 2021, for consideration.
To make it easier for past members of the CE Pro 100, you can access your fully completed 2020 submission via our password-protected website link and simply update your 2019 information. If you have forgotten your password, there is an automated email system to help.
Entrants should submit separate documentation, such as an income tax form or a reviewed or audited financial statement, to verify their 2019 revenue information. Because we realize many companies will not have completed their tax documents by our deadline, the previous year's (2019) data is sufficient to be marked as "verified" in the entries. Entries with submitted verification documentation will be identified in the CE Pro 100 listing. This information will be kept strictly confidential, and it will not be published.
The entry form has easy-to-use pulldown menus of brands, for quicker completion. If you entered in 2020, your brand usage information and category choices will be indicated. Make sure to check them and indicate any equipment brands you have added or dropped from your product mix.
Please include a logo and a photo of your top executives and/or headquarters or showroom.
You may also mail your entries to:
CE Pro
100 Crossing Blvd., Ste. 310
Framingham, MA 01702
Note: Except where noted, all submitted information may be published in CE Pro 100 articles. If you experience any difficulties or have questions, contact Jason Knott at jason.knott@emeraldx.com.
If you enjoyed this article and want to receive more valuable industry content like this, click here to sign up for our digital newsletters!