Not many businesses last 50 years, let alone a custom installation company. But Stereo Barn, a family-owned business based in Berks County, Pa., is celebrating its 50th anniversary during which the company transitioned from a pure retailer to a full-fledged custom installation firm.
Stereo Barn's tenure has seen it introduce consumer electronics ranging from the first Betamax VCRs to Laser Disc players to Sony Walkman portable cassette players. The company was also one of the original 40 retailers in the United States to introduce the CD player in 1981. Stereo Barn is considered the longest, continuously operating Sony retailer in the United States.
Owned and operated by second-generation Charles H. Bock and third-generation Meredith Bock, Stereo Barn offers a wide variety of audio and video products and services for home and business.
Bock, says, "When we first opened, all we needed was a wheel cart to bring products to a customer's trunk. Today, we operate a fleet of fully stocked installation vehicles and field a team of expertly trained technicians across a multi-county area."
In the 1980s, Stereo Barn began working with builders and homeowners to facilitate in-home installation and wiring of products including surround sound, whole house music, and outdoor music systems. In 1988, Stereo Barn expanded and opened its first location in Wyomissing, Pa., and currently has a full-service showroom located in Sinking Spring, Pa.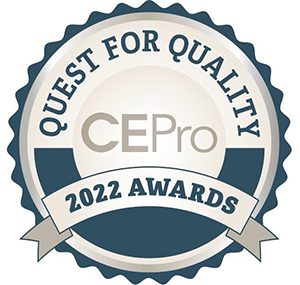 CE Pro urges integrators to recognize their suppliers that go above and beyond to deliver premium support and service. Cast your vote today to recognize the services (not the products) from your favorite manufacturers and distributors.
Cast your vote today!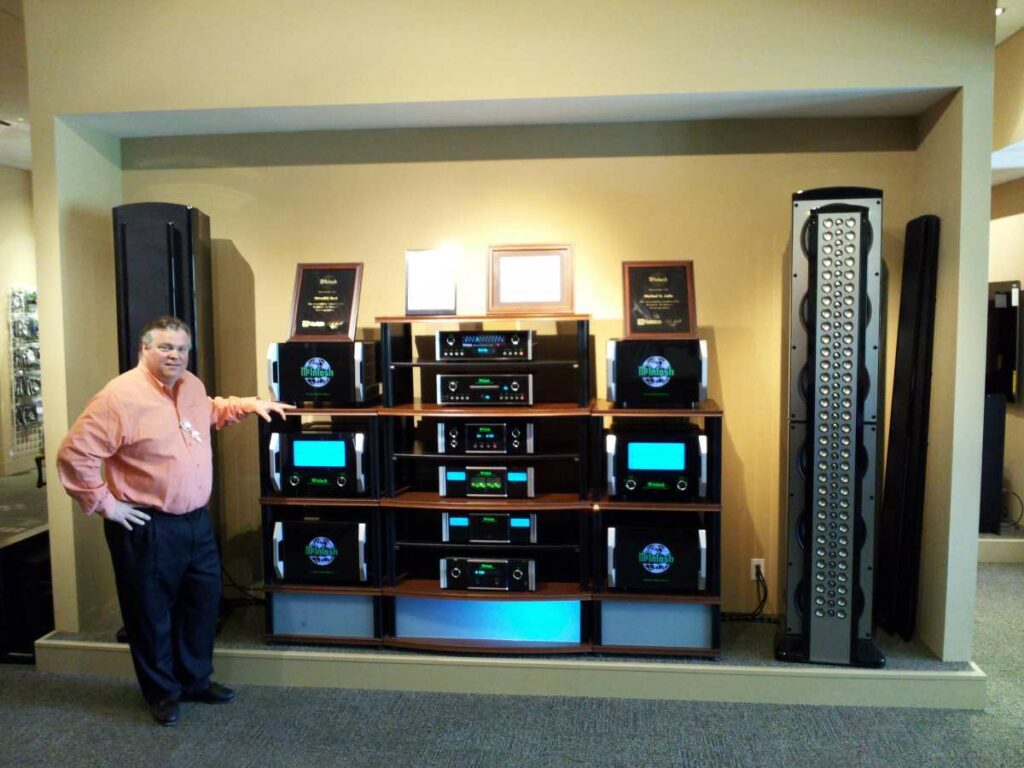 "Stereo Barn was founded in 1971 by my father, Charles N. Bock, in Ephrata, Pa.," recalls Charles H. Bock, president and owner. "His original concept was to provide audio components generally not found in the area at that time, and offer them in a friendly, no-pressure environment. My father always said, 'Treat your customers the way you want to be treated, and the rest will take care of itself.'"
Bock continues, "In addition to our retail store, we operate a full-service installation department and e-commerce site. As well as working in new and existing homes, we also offer services for businesses, such as retail environments, funeral homes, car dealerships, restaurants, and bars, and even school districts and municipal swimming pool systems."
With more families working from home, Stereo Barn has been instrumental in building robust, secure networking environments that allow multiple users to work seamlessly.
Stereo Barn Special Events Planned
To celebrate its milestone anniversary, Stereo Barn is planning a series of events and promotions between now and the end of the year (dates subject to change), including:
Free to the Community Outdoor Movie Night – date TBD
In-Store Promotions, Raffles and Giveaways
September 30, 2021 – In-Store and Live Streaming Event featuring Denon and Marantz's Paul LaPlaca discussing the latest in surround sound receiver technology
November 4, 2021 – In-Store and Live Streaming Event featuring Sony's Steve Meo demonstrating and discussing Sony's Master Series TV's and latest technology projection systems
October 7, 2021 – Product Launch Event featuring Bowers and Wilkins' Brian Farley showing the new 800 series speaker systems
October 21, 2021 – Product Launch Event featuring McIntosh's Charlie Randall showcasing a new product being introduced to the U.S. market
A schedule of activities will be posted on the Stereo Barn website at stereobarn.com