31 Business Tips from Top Earning CE Pro 100 Integrators
From systems documentation to employee management to pricing labor, the industry's highest-revenue integrators offer ideas for best practices to implement now.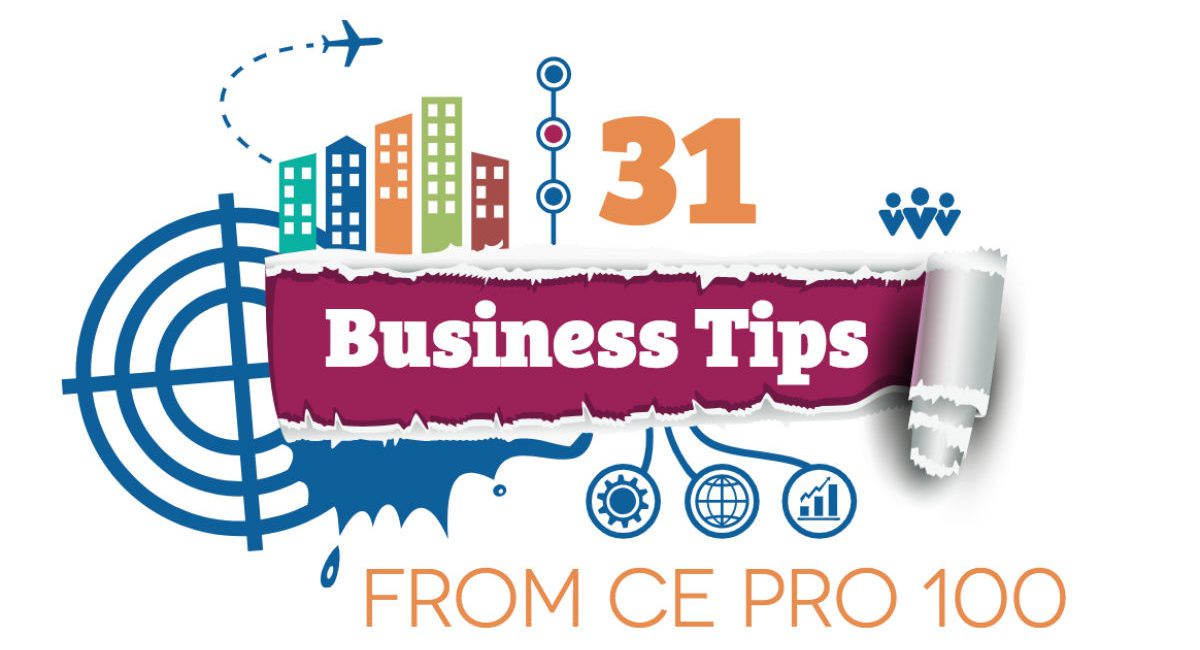 You don't get to the top of your field with a haphazard business operation. But collectively, members of the CE Pro 100, our annual list of the custom electronics industry's top-revenue integration firms (apply here to be included in the 2018 list of CE Pro 100 integrators), realizes they can never stop learning or stop improving their businesses.
At the CE Pro 100 Summit in Orlando, Florida last November, leading integrators gathered to learn from each other and share some of the best business practices that have helped them achieve strong revenues and profits. The focus of the roundtable discussions were improved business documentation and employee management, including establishing profitable labor rates and creating career paths for employees.
Here are 31 pieces of sage advice from the group.
1. Create a Documentation Binder
"From a sales perspective, we have a sales binder that we use that lists out all the processes for any type of sales project we are approaching. This allows even the most novice salesperson to be able to jump to a particular section and be relatively successful right out of the box." —Dan Fulmer of Fultech Solutions, Jacksonville, Fla.
2. Consider Going Back to Paper for Tracking
"We are moving back to using paper for tracking employee time. There always seems to be excuses for not being able to use the electronics. The technicians fill out daily work forms listing what projects they worked on for the day, and whether the job is complete or incomplete.
"If it is incomplete, they must itemize what pieces of the project need to be done. That list can include electronic components that we install, such as cables, or non-electronic components that we are not responsible for, such as missing doors and windows." —Dan Fulmer
3. Create a Process for Your Process
"You have to identify the core processes of your company, from accounting to sales to installation. Then, each of those needs to be put into a form that is repeatable. So in essence, you need to create a process for how to create a process. That will allow you to have uniformity. In the sales process, it is important to define the scope of work that clearly sets out the expectations of the customer.
"If you do the first 10 percent of your work correctly, the last 10 percent will go smoothly. That means identifying the scope of work and putting it into a format that the customer can understand. In addition, dealers can use discovery forms, proposals and checklists and other options to make scope of work documents more structured." —Dan Fulmer
4. Break Up Your Manhours into Smaller Task-Driven Segments
"It is important to use new tools to track your employees on the jobsite, from Tiger-paw to iPoint, to track daily tasks. Use the software to break your large jobs into daily tasks. Don't look at them as one big bucket of manhours. Breaking up labor into smaller segments allows your technicians to be more efficient and lets them get the tasks done in the time allotted." —Dan Fulmer
5. Name an Internal Software Administrator
"The key for any software program is to have an internal administrator who kind of 'holds the keys to the castle' in terms of making sure your inventory is straightened out, knowing which products you are using on which job, etc." —Brian Gibson, Elite Media Solutions, Wellesley Hills, Mass.
6. Set Labor Rates Based on Percentage of Equipment
Instead of using an hourly rate for your labor being charged to the client, some integrators simply charge the client a set percentage based on the price of the equipment. For example, if it is a $20,000 projection system, the client is charged $5,000 (or 25 percent of the projector, screen, cabling, etc., costs) whether it takes one hour or two days to complete the installation. This incentivizes the technicians to get the job done more quickly because they will earn more income if they complete more jobs.
However, it is important to maintain quality control. One CE Pro 100 company makes its technicians personally responsible for the operation of the equipment on the job for the first 30 days post installation. If something goes wrong, those technicians are going back on their own dime to take care of it. This also fosters more of a team concept for everyone.
Another idea: "We do not pay technicians an hourly rate but pay them based on a percentage of the labor. As they get trained and obtain more skills, they earn a higher percentage of the overall labor we are charging, whether it be 28 percent or 30 percent or 32 percent. Of course, we cap that out." —Greg Simmons, Eagle Sentry, Las Vegas
7. Let Builders into Your Software
Openness with trade partners such as builders can have benefits. One integrator said he uses ConnectWise and allows his builders to follow along the entire project via a login to the software. This has a side benefit of getting them to pay faster, he claims.
8. One-on-One Feedback from Technicians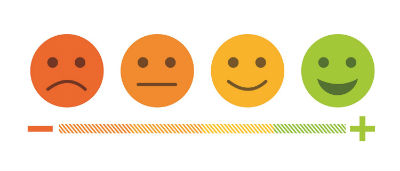 One CE Pro 100 company owner (or his business manager) talks one-on-one with a technician per week and asks four questions:
What is working for you?
What is not working for you?
What are things that we do here that help you decide to stay at the company?
Is there anything we do here that would cause you to think about leaving?
9. Separate Employee Performance Reviews and Compensation Reviews
According to one integrator, this separation gives technicians (and the owner) the opportunity to focus on performance. Another process is in place that allows technicians the opportunity to come in at another time to request a compensation review.
10. Have Technicians Do Home Equipment Audit
Have technicians perform an audit of the technology they have in their own homes, then ask them if they would benefit from having gear like Nest or Amazon Echo in their own home. That may help give them more "buy in" on this gear for when they are talking with customers.
Also Read: Key Home Automation Takeaways from Amazon Echo Plus & New Alexa Services
11. Set Up Skills Matrix
"Instead of hiring purely on technical skill, set up a matrix that lists every skill you want your technicians to have and evaluate those skills on a 1 to 5 scale. Then, have each technician do a self-evaluation of their own skill-set, and have the project manager do an evaluation of each technician's skillsets. That procedure sets up a two-way dialog when you compare what the technician lists as his own capabilities versus what management rates him at." —Kevin Roach, SES Design Group, Houston
12. Establish Career Paths Using Training
"We all know that salespeople can make more money by selling more equipment, but it's not so simple for technicians. The answer is not to ask them to work more hours and burn them out. So you have to establish career paths for them. We have them take training tests.
"This tells us exactly what their knowledge level is and we can apply proper compensation. You should also create a salary range to correspond with each skillset. None of this takes a super genius to do — you just have to start doing it." —Dave Gilbert, HiFi Sales, Cherry Hill, N.J.
13. Conduct Company-Wide Training Sessions
"Involve the entire company in certain trainings, even if the topic does not involve the particular area in which a person works. So technicians, sales, accounting and the entire team are together. This allows everyone to learn about how the entire business operates. I give out a $2 bill to any employee who asks a good question." —Kris Kaymanesh, Sight & Sound Systems, Dulles, Va.
14. Establish Mentor Program
Create an internal mentor program and incentivize the mentor to participate. Make sure to put some thought into whom you pair new employees with. Sometimes, your best lead technician is not the right person to mentor a new technician. He might be a great technician, but a lousy trainer.
15. Hold Three-Month Trials
Mutually agree to have a three-month trial period for new employees. After the trial period, the employee either stays on or leaves.
16. Pay for Employee Training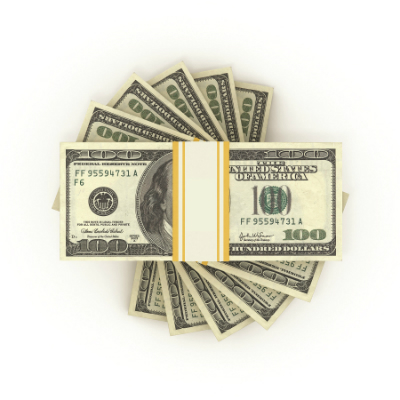 Employees often do not get to travel, so pay for them to go to manufacturer training. They will see it as a nice perk to travel, while the business improves from it.
17. Pay Referral Fees
Pay $2,500 to employees for any referred person who stays with the company one year. Pay $1,250 after six months and the rest at one year.
18. Make Training Fun
Don't just hold another routine training, but incorporate some element of recreation with it, such as an in-house barbeque.
19. Bring in Non-Industry Trainers
Consider outside, non-industry training on a somewhat regular basis, whether it be from Ritz Carlton, Marriott, or even the Wendy's down the street. Have them describe their customer service programs so you can learn from it.
20. Name a Training Leader
"Select a single training leader for your company. This person will be in charge of scheduling and assigning all the training for the company." —Ted Bremekamp, ETC, West Palm Beach, Fla.
21. Start Employee of the Month Program
Everyone should have one and combine them with a bonus for the month that can include gift cards, tools, plus a photo of the employee on the wall. These programs will make employees feel better about themselves and de-emphasize compensation. In that same vein, try not to think about the compensation part of the career paths you create.
Every employee wants to make more money, but you can't think about paying them more money because they are doing a good job. People like a pat on the back in front of everybody. Try to set levels within your organization. It can be as simple as level 1, 2 and 3, or Bronze, Silver and Gold. Make those levels achievable.
22. Offer 'Learn It or Earn It' Program
"Start a 'Learn It or Earn It' program in which employees can get a spiff, pay raise or even equipment from a particular manufacturer if you tie the reward specifically to an individual manufacturer's training program." —Lee Travis, Wipliance, Bellingham, Wash.
23. Conduct Quarterly Benefit Reviews
"Wipliance conducts a benefit review every 90 days for employees. They get a report showing the medical benefits they have received, vacation days they have earned, etc. A lot of employees don't see those benefits or just forget about them. All they see is the money coming out of their paycheck." —Lee Travis
24. Map Out Training Goals
"Every fall ask your employees to submit their training requests for the following year. That will help you map it out so you are not sending everyone out for training all at the same time. Then two times per year you should have a sit-down meeting with each employee to review where they stand on their professional development plan." —Lee Travis
25. Pay for Employee Licensing
If your state has licensing, then pay for an employee to obtain his state license.
26. Offer Incentives for Certifications
"When employees earn a certification through a trade organization, such as CEDIA or ESA, they can receive a bonus or additional pay." —Greg Simmons
Also Read: CEDIA Designations Badge Program- What You Need to Know
27. Evaluate Personality When Hiring
Shift your hiring process to not just be related to skillsets, but create a matrix that rates people by cultural fit, personality types, etc. Hire green technicians and you can train them on the technical stuff.
28. Set Variable Labor Rates
Charge clients based on the skillset of the technicians. For example, charge $65 for a technician to pull wire. Charge $85 per hour for a technician who can configure networks and do a little more with software. Charge $125 per hour for a technician who can do programming and is certified with the manufacturers. Then pair up the various levels of technicians so the lower-skilled guys can learn.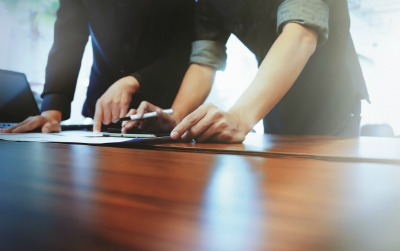 29. Pair Sales/Installation Together
Have a technician accompany a salesperson to the jobsite when he is budgeting for the job in preparation for a proposal. That not only can lead to a more accurate estimate, but gives the technician "buy in" on the project.
30. Have Installation Team Review Sales Proposals
Have the scope of work document reviewed by the installation team prior to sending them on the jobsite. Let them offer feedback on the design before they get on the job. That way any changes can be made possibly early on.
It also makes the technician more productive on the jobsite and eliminates the need for him to call and ask, "What exactly were you thinking about in this particular area of the proposal?"
31. Have PMs Show Up Earlier on Job Than Technicians
Labor rates are going to be dictated by the market, so you have to use the time as effectively as possible. One idea is to have your lower level technicians arrive one hour after the project manager does. That first hour is usually a wasted manhour. Also, have the technicians prepare thoroughly in the office the evening before they go to the job, including loading vehicles and reviewing plans.