EPOS Study Finds Difference of Opinion Concerning Hybrid Workforce
Hybrid and remote work has become the new standard for many businesses, but data from EPOS shows a distinct divide in opinions among respondents.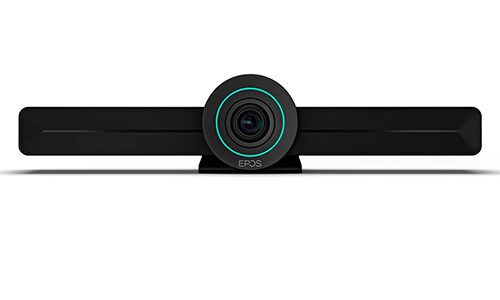 A newly commissioned study from EPOS reveals that employers and employees view today's post-COVID-19 world and a hybrid workforce much differently.
EPOS, a manufacturer of unified conference (UC) solutions and gaming headsets, says that based on its most recent research, it finds that people spend seven hours per week in virtual meetings on average, which is an increase of two hours per week over the past year.
According to the data collected by EPOS, 99% of decision makers see the advantages of virtual meetings, which offer businesses time and cost savings. With that said and the world returning to the office, the validity of a hybrid workforce is now coming into question as 56% of decision makers expect employees to spend more time in the office. When looking at employee expectations however that figure drops to just 26%.
Hybrid Workforce Disparity is Largest in U.S.
One of the most interesting elements of this new EPOS study is the fact that not only do workers in the U.S. view today's hybrid workforce differently than decision makers, workers across the world view today's employment situation quite differently than decision makers.
Underscoring American workers, EPOS emphasizes the widest region of disparity is in the U.S. where 74% of U.S. employers expect workforces to return to the workplace, compared to just 29% of employees.
Regardless of where workers are located, EPOS says the biggest pain points of virtual meetings center on technology. The vast majority (89%) of the issues virtual meeting participants experienced as part of a hybrid workforce include misunderstanding what's being discussed (26%), while another 21% stated they have missed critical information during a virtual conferencing session.
Diving into the numbers a little more, EPOS' study found that study participants stated poor audio makes them appear unprofessional, while another 16% noted their virtual conferencing pain point experiences extend to collaboration tools that are not designed for collaboration, and 13% report having problems seeing details that are shared on screen.
EPOS says that hybrid workforce over time could be affected by these negative experiences by impacting employees' ability to focus, engage with their coworkers, and contribute to collaboration sessions.
The study goes on to find that 88% of those who participated in the research stated they have accepted the issues bad audio quality has had on their employers over the past year, and 77% expressed the right technology can overcome bad conferencing issues.
Assessing the results of the study, EPOS says that success in today's hybrid workforce will be defined by employers having the proper support mechanisms in place that meet the expectations of employees.