The residential technology industry has seen its ups, downs, and everything in between over the past 30+ years. The pandemic changed the market in ways never seen before. There's been a surge of new customers who need technology in their homes and upgrades to existing customers who need infrastructure to support their new lives. This boom shines a spotlight on integrators and technology professionals as necessary workers who are critical to life at home. Many saw record business and expanded as quickly as possible.
At the same time, product shortages and shipping costs have created difficult situations with clients waiting and integrators being stuck in the middle. For some, this has become a perfect opportunity to diversify services in emerging trends. The fastest growing trends are power and energy, wellness, consulting services for the DIFM (direct-to-consumer) market, and service programs.
Power and energy can be a bit intimidating, especially if you don't have an electrician on staff or a current partnership with an electrical team. With energy costs continuing to grow globally, climate change, and an aging infrastructure, personal power and energy independence has never been more attractive to consumers. This includes energy management inside the home where the customer can see how much and what devices they're using the most.
With newer technology, such as connected and "smart" power distribution panels, the homeowner is empowered to take control of their own power grid and manage the usage. As solar and wind performance improves, and battery technology becomes cheaper, more efficient, and uses easy to acquire materials, future homes may not be connected to a grid.
Wellness technology or "WellTech" is somewhat new to the integrator channel but has deep roots in the design and wearables community. The pandemic catapulted indoor air and water quality into discussions, and rightfully so since we know in most homes, the indoor air quality is much worse than it is outside. In the U.S., the aging infrastructure has decreased water quality and even caused deaths in some cases.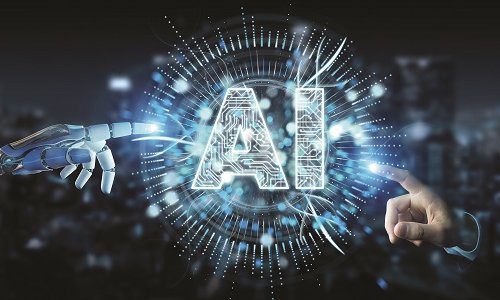 In an era where crime continues to evolve, relying solely on AI-based solutions proves insufficient in preventing sophisticated threats and false alarms. The webinar will emphasize the paramount importance of human judgment and intuition in tandem with AI technology to create a truly complete security solution. Our session will explore how Deep Sentinel's revolutionary approach combines the best of both worlds—advanced artificial intelligence and the presence of highly trained human guards. Together, these elements create an unparalleled level of protection for residential and commercial properties alike. Join our panel of esteemed lighting experts that will dive into why it's time for integrators to rethink their role in the outdoor lighting industry.
Register Now! 
We're at a point where air and water must be monitored, managed, and filtered as they come into the home so those living in the space can lead healthier lives.
WellTech crosses into other areas such as sleep, exercise, accessibility, sound, and light. Light is a perfect sub-trend for integrators to incorporate into their businesses. It's growing exponentially and, when done right, makes a significant positive impact on the lives of those in the home. The key is to work with a lighting designer or incorporate one into your business who can design human-centric lighting systems to mimic natural light colors, patterns, and timing.
Consulting services and the DIFM (Do It for Me) market can be a touchy subject so we're only going to discuss business potential and opportunities. The word integrate, or integrator, is a testament to what we do in this industry. We take a variety of technology and make it work together through proper design, installation, and configuration processes. It takes years of experience, education, and training to do what we do.
This is new for those using direct-to-consumer products. These products have the potential to work together, but the consumer isn't trained to know which devices work best with the others, or which manufacturer protocols are best for their situations – they shouldn't be expected to. It's caused years of frustration for these consumers and created doubt that any home tech will work easily and consistently. These customers are likely to have a better experience with guidance through consulting services.
Through the integrator channel, they can find someone they trust to give them advice and work with them on setting up new devices. The integrator can help educate them on security, privacy, and how to use the devices. They can also provide customers with preventative maintenance, firmware, and hardware upgrade discounts through RMR models.
Parks Associates recently reported that "approximately 30% of smart home device owners report that a service advising them on the best/most appropriate products to purchase is appealing."
These consumers will come to their local technology integrator as a trusted advisor for all their needs. This model isn't for everyone and could require separate divisions with specialized technicians and project managers. Keep in mind that the middle and DIFM markets are growing because home technology is no longer a luxury but a necessity.
Servicing electronic systems and their components have always been a key to the integrator channel. The consumer tends to think an electronic device in their home doesn't need the same maintenance. But, like a vehicle, these systems are made up of complex components which require preventative maintenance and servicing when they aren't working.
Raising consumer awareness requires an integrator to explain required maintenance, which is generally easiest through preventative services for when things go wrong.
A recent study by Grand View Research found that the smart home repair service sector is expected to grow as much as 11% per year. This is the perfect opportunity for integrators to expand their service offerings and diversify their business with RMR options for the preventative service work.
Finding a model that fits the size of your business and clients is key. For instance, a white glove service package that includes quarterly site visits to clean, test, and monitor components may not be affordable for customers with smaller budgets.
Likewise, a custom package that monitors network speeds, up time, and performance may be perfect for customers who work from home. If this is new to you, spend some time drawing up a business plan as if it were a stand-alone business and pitch to a few repeat customers you have a longer-term relationship with.
The core business for integrators will always be there: entertainment, infrastructure, networking, control, and AV distribution. Those who can diversify and support all areas of technology in the home may find business growth they never expected. Connected technology in the residential space is approaching full saturation, encompassing electrical, HVAC, plumbing, kitchen and bath fixtures, appliances, beds, lights and shades, and everything else.
The integrator and technology professional will ultimately take the lead, delegate, and manage the entire technology build-out process for a home. They will partner with the trades, liaise with the builder and designer, and consult with the customer to create custom experiences with technology.
---
To learn more about power, energy, and wellness technology, join CEDIA at the House of Power virtual conferences this summer where we'll dig deep into these topics with industry titans from around the globe. For more information and to register, visit cedia.net/houseofpower.
If you enjoyed this article and want to receive more valuable industry content like this, click here to sign up for our digital newsletters!