Meridian Audio has announced the appointment of Apex Technologies US LLC as the brand's new distribution partner in the United States and Canada for its award-winning range of specialist audio products.
Apex Technologies is a new independent distribution organization led by Ryan Donaher, long-serving vice president with Meridian America Inc., who has championed the brand's growth in the custom integration market for the last 13 years.
Apex Technologies US LLC launches taking over distribution of several
industry leading European brands for the US market with immediate effect. In addition to Meridian Audio, Apex will be representing Display Technologies, Cinema Acoustic Treatment Systems, Light Walls and TPI
Cinema.
Donaher, along with Neil Davidson and Simon Ridley, formed Apex Technologies US LLC to take on the challenge of bringing a new approach to the market for these brands.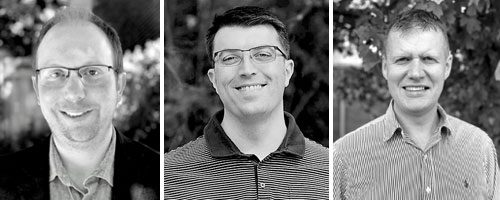 "The formation of Apex Technologies US is a natural progression. After spearheading the growth of these brands in the U.S. market I could see that a new approach could deliver even better results for the brands and our dealer base. Through the formation of Apex Technologies, we have created a platform to increase brand awareness and focus specifically on the needs of our U.S. partners" says Donaher. "It was particularly pleasing that
Meridian Audio saw the value that Apex Technologies will bring to the market and have agreed to join our portfolio giving us the chance to build on my long relationship with the brand."
CE Pro's 2023 State of the Industry and Tech Trends to Watch Report reveals insights on the incredible revenue growth custom integration companies experienced in 2022, but also why they're approaching 2023 with cautious optimism. It also includes bonus content on the Top 5 Technology Trends for the year ahead!
Download the report now!
Davidson says, "As a co-owner at a manufacturer level of a number of the Apex Technologies brands and with more than 15 years of experience in high end AV distribution in the UK, I believe that we can deliver a package of products, solutions, advice and support that is unmatched anywhere else in the industry."
Ridley says, "The formation of Apex Technologies was a logical next step for us. As manufacturers we are passionate about our brands and to help develop this passion and drive along with Ryan in the U.S. market is very exciting for us."
John Buchanan, CEO at Meridian Audio, notes, "I am extremely pleased to be continuing our close partnership with Ryan as Meridian's specialist audio distributor for North America, and to be supporting his launch of Apex Technologies.
"Ryan has been at the core of building Meridian's successful, strong relationships with integrators across the USA and we are excited about our new future and what we can achieve together for our customers."
Apex Technologies will take over the distribution of Meridian Audio specialist audio products from Meridian America Inc. (MAI) on Oct. 1 2020.
All current product orders, support and service requests, as well as DSS requirements will be fulfilled by MAI in partnership with Donaher to ensure a seamless transition with no disruption for customers.