In yet another signal that EV charging stations are moving into the custom integration market, Schumacher Electric Corp. announced its partnership with nationwide integrator GreenMarbles to act as a wholesale distributor of Schumacher EV Series chargers to builders, solar, and utility companies and also serve as its premier installation partner for residential and commercial needs.
This partnership comes on the heels of the recent launch of Schumacher's new EV Level 2 Charger in 2022. Delivering up to 50 amps and operating on 240 volts, this model is one of the most powerful on the market and offers the convenience of greater charging speed, adding up to 60 miles of range per hour as well as both hardwired and plug-and-go options, according to the company. With GreenMarbles' services, Schumacher will be able to increase distribution of the EV Series products in key markets and efficiently install them in residential homes and at commercial charging stations across the country.
GreenMarbles, LLC is a nationwide sustainable solutions integrator working in the Internet of Things (IoT), solar, and EV charging markets across many market verticals.  GreenMarbles supports hundreds of integrated products, including IoT, access control, life safety, EV charging, and PV solar for residential, MDUs, small businesses, and commercial properties across the country. 
"With the electric vehicle market rapidly growing, Schumacher has been working to leverage our 75-year legacy of manufacturing power conversion products to become a leader in EV chargers and EV charging technology," says Mickey Leech, CEO at Schumacher Electric Corporation. "Partnering with GreenMarbles is the next step in that journey."
As a nationwide enterprise sustainable solutions integrator for the EV charging market, GreenMarbles is well suited to help Schumacher bring its EV Series products to the forefront of the industry. Through GreenMarbles' extensive client relationships with utility and retail companies, builders and developers, small and medium-sized businesses (SMBs) and commercial, and multi-family properties, Schumacher can make connections with key wholesale markets and residential consumers. This ecosystem of connected services and relationships will enable GreenMarbles to efficiently distribute and install Schumacher's EV products with its scalable, nationwide installation network.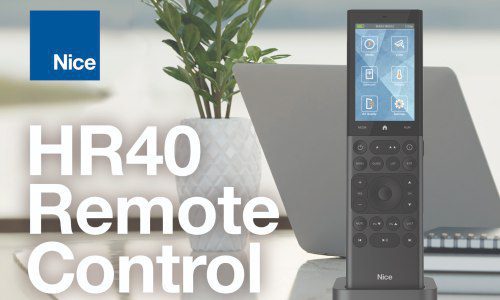 Remote controls continue to evolve at a rapid pace. The days of integrators providing remote controls simply for the TV have migrated to full home automation control of lights, shades, security, HVAC and audio/video in a single form factor. Join this free one-hour CE Pro webinar to hear from a panel of experts who will delve into finding the right remote that can effectively control all the subsystems in a home and empower consumers to customize the solution, while at the same time allowing integrators balance their service requirements.
Register Now! 
"GreenMarbles is excited to partner with Schumacher Electric, a household name in the power conversion industry and an up-and-coming force in the EV charging market" says Jeff Holowaty, chief financial officer and chief operating officer at GreenMarbles. "The Schumacher team echoes GreenMarbles' passion for providing smart, safe, and sustainable solutions for electric vehicle charging, and together we have created a system that will enable the sustainable and efficient deployment and installation of Schumacher's EV chargers."
"Whether for a singular residential EV enthusiast or a massive commercial development company, we believe that our partnership with GreenMarbles is the clear choice for us to expand the reach of our EV Series products to consumers and all commercial customers, no matter the size of the business," says Shantel Bill, chief strategy officer at Schumacher Electric Corporation.
Residential and commercial customers who purchase any of Schumacher's EV Series products will be able to have their units installed by GreenMarbles' licensed technicians that specialize in premium on-site technical work, low/high voltage expertise, and, most importantly, a white-glove approach to service that is championed by both Schumacher and GreenMarbles. Other entities such as utility companies, builders/developers, and solar companies will be able to purchase Schumacher's EVSE products directly from GreenMarbles.