American Express has released its first Small Business Financial Confidence Report that highlights survey data from 550 U.S. small businesses ranging from fewer than 10 to 500 employees. American Express says this ongoing report will explore how economic obstacles and market trends influence small business owners' financial decisions and confidence.
"This new research reveals that among those surveyed, approximately half of the small business owners feel confident when making financial growth decisions, suggesting there's considerable opportunity for improvement," states Anna Marrs, group president of global commercial services and credit & fraud risk at American Express.
"By tracking the financial confidence level of small business owners, this report will help uncover the trends we're seeing behind key money-making decisions businesses owners must make, how the macroenvironment may impact those decisions, and what can help boost their confidence."
Small Businesses Express High Confidence in Fiscal Judgement
Headlining the data collected in the report, 54% of small business owners surveyed stated they feel very confident in their ability to make sound growth decisions for their business. When broken down by business size, only 29% of the smallest small businesses say they feel very confident in their ability to make sound growth decisions, compared to 64% of the largest small businesses, highlighting a sizeable confidence gap by business size.
Small Businesses Interested in AI
In making business decisions, the U.S. small businesses surveyed are turning to artificial intelligence (AI) tools to help them save time (39%), improve data security (21%), and provide more efficient customer service within their business (20%).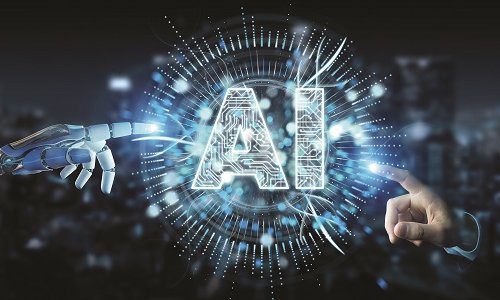 In an era where crime continues to evolve, relying solely on AI-based solutions proves insufficient in preventing sophisticated threats and false alarms. The webinar will emphasize the paramount importance of human judgment and intuition in tandem with AI technology to create a truly complete security solution. Our session will explore how Deep Sentinel's revolutionary approach combines the best of both worlds—advanced artificial intelligence and the presence of highly trained human guards. Together, these elements create an unparalleled level of protection for residential and commercial properties alike. Join our panel of esteemed lighting experts that will dive into why it's time for integrators to rethink their role in the outdoor lighting industry.
Register Now! 
Across all small businesses that participated in the study, 41% said their business is currently prioritizing artificial intelligence to help make business decisions. American Express points out that 16% of small businesses with the fewest employees surveyed say they see the benefits of AI. That percentage more than quadruples among the largest small businesses (75%). Customer service (19%) and marketing (14%) are reported as the primary use cases for these small businesses who use AI. Examining the generational breakdown, Gen-Z and Millennial small businesses (56%) are prioritizing AI regardless of business size, more than older generations (24%).
More Facts from the Survey
The report also revealed that over half (51%) of the small businesses surveyed are currently hiring, with the largest small businesses much more likely to be hiring (89%), compared to the smallest small businesses (20%). 70% of these small businesses are hiring because of financial growth, the creation of new roles, and a general need.
American Express stresses anxieties over labor are particularly strong among the Gen-Z and Millennial small businesses surveyed with 27% listing hiring and recruiting as one of their biggest concerns this year.
In addition, the report revealed 32% of small business owners who took part in the American Express study would like to have more guidance on cash flow and 31% said they want more guidance on managing expenses. The large financial company says the uncertainty around cash flow is impacting survey participants' pursuit of growth opportunities. The data showed 41% of small businesses surveyed 'often' or 'always' turn down potential opportunities because they are unsure about their cash flow.
If you enjoyed this article and want to receive more valuable industry content like this, click here to sign up for our digital newsletters!