Alarm.com Holdings, Inc. (Nasdaq: ALRM), has released its revenue report for its fourth quarter as well as the full year ending December 31, 2022. Additionally, the company has provided its financial outlook regarding SaaS and license revenue for Q1 2023 and guidance for 2023.
Fourth quarter total revenue for Alarm.com was up 6.6% year-over-year (YoY) at $208.1 million while SaaS and license revenue rose 10.5% YoY at $134.6 million. Full year total revenue increased 12.5% YoY to $842.6 million while full year SaaS and license revenue rose 13.0% YoY to $520.4 million. Additionally, full year 2022 non-GAAP adjusted EBITDA rose 3.1% to 146.8 million compared to 2021.
"We are pleased to report solid results for the quarter and the year," said Steve Trundle, CEO of Alarm.com. "We continued to see strong adoption of the full-suite of our solutions in the residential, commercial and international markets. Our team delivered innovative, first-to-market capabilities that we believe will drive more value through our solutions, reinforce our technology leadership in the dynamic connected property space and expand the scope of growth opportunities we see for both our service provider partners and Alarm.com."
Alarm.com Highlights Successes of Past Year, Provides Revenue Guidance for 2023
Within the span of last year, Alarm.com noted the success of several new products, as well as existing ones. The launch of the Water Dragon expanded the company's offering by branching out into home water protection. Alarm.com also introduced its first battery-powered video doorbell, providing users a more flexible installation offering while still maintaining the level of performance and service that has come to be expected of by its customers.
Additionally, the company received industry recognition for its innovation in the form of multiple awards this past year. At CES, Alarm.com earned an Innovation award for its first-to-market Smart Arming capability, which automatically arms and disarms Alarm.com-powered security devices based on real-time activity history. American Security Today also honored the company's Shooter Detection Systems as a platinum finalist in the publication's U.S. Homeland Security Awards Program.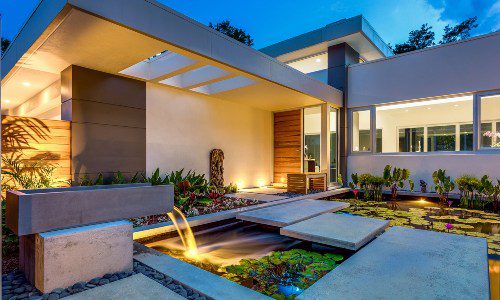 Landscape and architectural lighting create a magical and elegant ambiance for homeowners. The outdoor lighting industry has always been a phenomenal one and continues to grow in popularity. Now is the ideal time to learn more about this rapidly growing and highly profitable industry. Join our panel of esteemed lighting experts that will dive into why it's time for integrators to rethink their role in the outdoor lighting industry.
Register Now! 
With eyes to the future, Alarm.com noted the ongoing arbitrations with regards to Vivint license agreements, stating it expects earnings and cash flow to be impacted by approximately $6.0 million each quarter as a result, without including legal fees. Alarm.com also states the revenue guidance it is offering is assuming zero contribution from these proceedings, as well as no further impact from the COVID-19 pandemic or geopolitical events.
With that in mind, Alarm.com expects SaaS and license revenue to be in the range of $132.4 million to $132.6 million for Q1 2023. For the full year, SaaS and license revenue is expected to be in the range of $551.5 million to $552.5 million, while total revenue is expected to be in the range of $851.5 million to $877.5 million.
Non-GAAP adjusted EBITDA is expected to be in the range of $115.0 million to $125.0 million.
If you enjoyed this article and want to receive more valuable industry content like this, click here to sign up for our digital newsletters!