In one of the most technology-packed booths on the CEDIA Expo show floor one of the most revolutionary speakers to hit the market in a long time—the Lexicon SL-1 sat humbly.
Asking Harman Luxury Audio Group's senior director of product strategy and planning Jim Garrett about this "odd" looking speaker, he perked up and said that's Lexicon's latest product.
After explaining the product to me I couldn't help but think that Harman once again used its wealth of R&D resources to bring to market a speaker that draws upon its engineering and commercial audio market experience to provide homeowners with a precision listening solution.
Why Choose the Lexicon SL-1 Active Speaker System
Using concepts that are prominent in the commercial audio market, the SL-1 is engineered to deliver on the promise that many "so-called audiophile speakers" unsuccessfully make.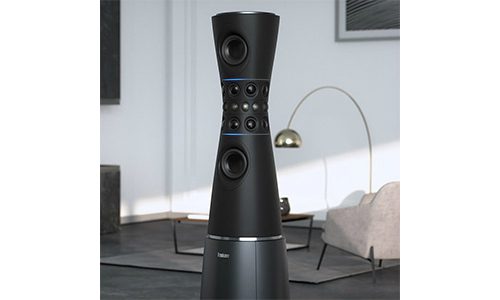 Unlike those audiophile products that rely on inexact methodologies or simply on overhyped marketing messages, the SL-1 utilizes powerful DSP technologies to enable integrators to adapt the speaker to specific applications.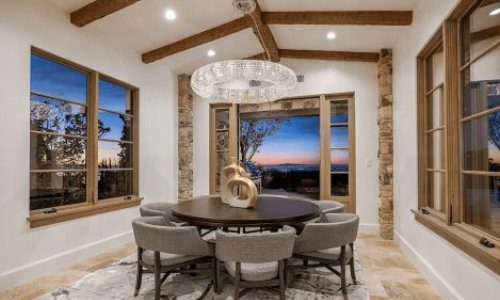 As a custom integrator, lighting is in demand. Effective communication, education and showcasing the value proposition of LED light fixtures in conjunction with integrative control systems are the keys to overcoming challenges and closing sales in this specialized market. Join us as we discuss the future of digital lighting and control with David Warfel from Light Can Help You and Patrick Laidlaw and Mark Moody from AiSPIRE.
Register Now! 
Personally, I've always wondered why consumer audio companies didn't utilize commercial audio concepts. Top commercial audio companies such as JBL Professional, Meyer Sound, L-Acoustics and others provide technologies that enable front of house (FOH) engineers to control horizontal and vertical dispersion; set a system's frequency response, and equalization.
Finally—unlike those audiophile products—Lexicon is bringing a legitimate solution into the consumer market with user-friendly features such as a control app and a companion interface box that enables the connection of legacy devices and wireless Bluetooth.
"I am standing next to the revolutionary Lexicon SL-1 fully active sound steer loudspeaker. This is chalked full of DSP technologies; the heritage of Lexicon and a revolutionary beam-steering technology we call Sound Steer. It is a fully active floor standing loudspeaker system with wireless connectivity. We have the ability through a separate wirelessly connected control box to connect to legacy devices whether it's HDMI, optical, analog input, Bluetooth," states Garrett.
"The speaker itself neatly plugs into the wall, no other connections are required for it. Once you have configured these loudspeakers our proprietary Sound Steer algorithm will allow you to beam steer the sound into a room. What you can do with that is to either change the size of the sweet spot and how big that listening location is or move that sweet spot around the room to different areas.
"Again, changing its size if necessary. How that is done, you can see in its center section of the loudspeaker we have a range of 12 3/4-inch tweeters and there are 16 midrange drivers that are located above and below those [tweeters], as well as four mid-bass drivers and an integrated 10-inch downward firing active subwoofer. Through the proprietary algorithm controlling the phase and amplitude of these drives, this is what allows us to do the beam steering. A couple of great examples of use is that you have this in a traditional position where you would sit in a sweet spot directly between the loudspeakers," says Garrett.
"We can take and open up that sweet spot so if you have a sofa several people can enjoy the imaging and performance all sitting across the sofa. From there, let's says the kitchen is open to that listening space and you wanted to prepare dinner I can then take and move the sweet spot to move it over into the kitchen and still have the same quality of sound I had when I was sitting between the speakers on the sofa."
If you enjoyed this article and want to receive more valuable industry content like this, click here to sign up for our digital newsletters!