After a long battle of brinksmanship, the U.S. and China made their first deal in the tariff battle, bring some much-anticipated pricing relief to integrators who have been forced to pass on the increased pricing to their clients.
In the so-called "Phase One" deal signed by President Trump and Chinese Vice Premier Liu He on January 15, tariffs on loudspeakers, turntables, TVs, projectors and other electronics on the List 4A were cut in half, from 15% to 7.5%. The deal affects products that land on U.S. shores after February 15, 2020.
Meanwhile, the deal also suspends proposed tariffs on product on the so-called List 4B that were due to kick in soon. That list includes loudspeakers with drivers less than 50mm in diameter with a frequency range of 300Hz to 3.4kHz, as well as headphones, earphones and combined microphone/speaker sets (other than telephone handsets), and turntables without automatic record changing mechanisms.
The 25% tariffs on products on Lists, 1, 2, and 3 are still in place and are not changed by the Phase One deal. The consumer electronics on that list represent $1.2 billion in tariffs and do not benefit from the recent deal. That list includes products such as printed circuit boards, optical fiber cabling, low-voltage wiring, touchscreens, voltage regulators and many other individual components that are used to build many of the products integrators install.
"Phase One is a big step toward normalizing our trading relationship with China and ending this costly trade war. President Trump made a deal that rolls back tariffs and addresses critical tech priorities including intellectual property protections and forced technology transfer," says Gary Shapiro, CEO of the Consumer Technology Association (CTA). Shapiro has been an outspoken opponent of the tariffs on behalf of the association's membership.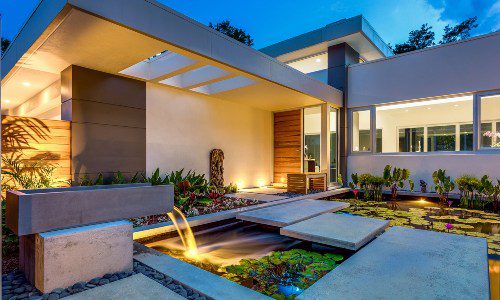 Landscape and architectural lighting create a magical and elegant ambiance for homeowners. The outdoor lighting industry has always been a phenomenal one and continues to grow in popularity. Now is the ideal time to learn more about this rapidly growing and highly profitable industry. Join our panel of esteemed lighting experts that will dive into why it's time for integrators to rethink their role in the outdoor lighting industry.
Register Now! 
"Tariffs are taxes on Americans – not the Chinese. The postponement of tariffs is a temporary reprieve on many of Americans' favorite tech products. But market uncertainty remains until we see permanent tariff removal—or return the billions of dollars our nation has paid because of these tariffs. Businesses and markets crave certainty and relief from the whiplash caused by the ups and downs of our trade negotiations," he continues.
"We look forward to working with the administration to ensure effective enforcement of the Phase One agreement and the shift to a Phase Two deal—one we hope will eliminate special tariffs on Chinese imports once and for all."
The Phase One trade deal not only rolls back tariffs on List 4A products—including smart speakers, wireless headsets and earbuds, TVs and smart watches—from 15% to 7.5% and postpones tariffs on list 4B products—including laptops and tablets, video game consoles and smartphones. Tariffs on Lists 1-3 products—including desktop PCs, chargers, power adapters and connected thermostats—remain in place.
Trade War Costs Consumer Tech Co's $17.5B
According to new data from CTA, compiled and analyzed by The Trade Partnership, the trade ware has cost consumer tech companies a total of $17.5 billion, including $1.7 billion in taxes for products critical to 5G deployment.
In addition:
Total tariffs paid on tech products were $1.9 billion in November of 2019. That is down from the $2 billion+ in September/October, but still up from the $150-$200 million per month before Section 301 tariffs were imposed.
Through November, List 1-4A tariffs have added about $19.2 billion in extra tariffs to tech product imports, including nearly $1.7 billion in taxes for products critical to 5G deployment.
Since the trade war began in 2018, many manufacturers were forced to raise prices. Thus, integrators have been passing along the added costs to their customers, often including language in their contracts that gives them pricing flexibility in order to cover the higher costs of tariff-affect products. Many manufacturers in consumer electronics either own factories in China or have contract relationships with China-based factories.
If you enjoyed this article and want to receive more valuable industry content like this, click here to sign up for our digital newsletters!