It's been a long time coming—CE Pro has gotten the band back together—or at least some of its staff's Millennials together for the latest in our series of Millennial Challenge videos. Moving away from the traditional format of previous videos, this time the trio of Millennials tackles the topic of loudspeaker industrial design.
In the past, CE Pro's editorial team asked Emerald Expositions colleagues (the owner of CE Pro) Andrew Nichols, Jessie Steinberg and Adam Forziati, to participate in blind listening tests that compared vinyl to CDs, CDs to streaming services, and high-res MQA audio to "normal" streaming services' quality.
Changing up the premise of the challenge, we decided that price, looks and ergonomics are major points of interest for anyone buying loudspeakers, particularly Millennials.
Assembling a slideshow of loudspeakers that ranged from affordably priced bookshelf speakers to outrageously designed, niche audiophile speakers, we asked the team to provide their thoughts on each of the products.
Millennials Give Insight Into Design Preferences
To make sure that Nichols, Steinberg and Forziati had no prior knowledge of what they were going to do … or see, we kept the slideshow secret until they were gathered together in a CE Pro conference room.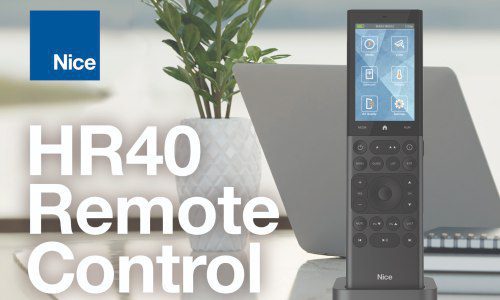 Remote controls continue to evolve at a rapid pace. The days of integrators providing remote controls simply for the TV have migrated to full home automation control of lights, shades, security, HVAC and audio/video in a single form factor. Join this free one-hour CE Pro webinar to hear from a panel of experts who will delve into finding the right remote that can effectively control all the subsystems in a home and empower consumers to customize the solution, while at the same time allowing integrators balance their service requirements.
Register Now! 
Proving that even a tech-savvy crew like CE Pro runs into technical issues, our goal was to use the office projection system to display the images. Murphy's Law intervened, however. Before we could show the first image the bulb in the projector blew so we shifted to "plan B."
Grabbing a large display, we moved the conference room around to enable the Millennial trio to view the slideshow and comment.
We won't name the brands that we chose for the slideshow, as it allowed the team to be brutally honest with their opinions.
One thing that was abundantly clear after viewing this slideshow is that Millennials have absolutely zero interest in audiophile loudspeakers. The trio mocked these products and questioned who the audience was for these products.
Some of the harshest comments came from Forziati, who described one of the speakers as something from a Stephen King horror movie.
"It looks clownish. In an age where 'It' and 'It 2' are very popular, why would you want this [speaker]?" he asks rhetorically.
Evaluating another audiophile speaker, Steinberg compared one speaker's design to a kidney dialysis machine. She went on to say she had no idea who would want to buy this particular speaker.
"No … I don't know who they would be pleasing for … no," she exclaimed describing how undesirable the speakers were in her opinion.
Summing up the collective design efforts of the audiophile products, Nichols surmises that perhaps those manufacturers are trying to balance performance and art with their products.
"I think a lot of these sort of audiophile-looking speakers toe the line between being amazing audio products and a piece of art so I get it," guesses Nichols.
"It's subjective, but for me, and I assume a lot of other Millennials, it's probably not going to hit the mark."
On a more positive note, we did find that size and color choice are important factors (along with price) for Millennials.
To see the Millennials reaction for yourself, check out their commentary here in part one of CE Pro's two-part video series examining the industrial design of today's loudspeakers.