South Korean AV Company Hi Fi Rose Enters U.S. Market
New to the U.S. market, Hi Fi Rose is coming to America with a line of products that includes streaming devices and combination amps and streamers.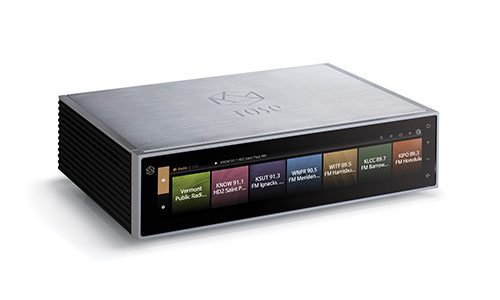 With streaming media the primary way that consumers watch video content and listen to music, the specialty AV brand Hi Fi Rose is entering the U.S. market.
Hi Fi Rose is based in South Korea and it is part of the CITECH family of brands. CITECH is a global IT company that also manufactures and markets an interactive KIOSK brand and a set-top box (STB) brand.
According to CITECH, Hi Fi Rose products are a line of products that offer users, "audio with a screen."
The Hi Fi Rose line features these products:
Hi Fi Rose Audio Products
The brand's flagship product is the $4,000 RS150. Developed for high-performance audio listening, the RS150 AV streamer can used to play streaming audio, as well as content from USB flash storage, hard drives, media players with digital optical outputs, Wi-Fi and Ethernet-based sources, and the company states the product is Room-Ready certified pending.
"The HiFi Rose 150 is our ultimate statement on what is achieved when creating a no-holds-barred audio/video streaming solution," comments Sean Kim, general director, HiFi Rose.
"Every element, from components to the case and intuitive operating system, is designed to bring world-class sonics to listeners who demand the range, detail, and overall musicality of a true audiophile system in a single, easy-to-use product."
Internally, the RS150 features a Asahi Kasei AK4499EQ digital-to-analog converter (DAC) chip to enable it to deliver PCM 32-bit/768kHz and DSD512 processing.
The streamer also includes a linear power supply, along with an FEMTO clock.
Hi Fi Rose adds the unit supports Master Quality Authenticated (MQA), and it provides apps such as YouTube and TIDAL.
Offering a solution at a lower price point, the company's RS201EE offers homeowners a single component that includes a built-in amplifier and streaming audio capabilities.
The RS201's amplifier section is rated to produce 100 watts per channel, and it can play audio stored on USB flash devices, as well as hard drives, and audio From products with digital audio outputs.
Like the brand's flagship product, the RS201EE also works with networked devices via Wi-Fi or Ethernet, and it is a Roon-Ready certification pending solution.
Additionally the RS201EE also incorporates a 8.8-inch touchscreen, and it provides built-in streaming services such as YouTube and TIDAL.
"Too often, music lovers are forced to choose between high-fidelity sonics and industrial design that complements décor rather than sticking out like a sore thumb," states Kim.
"My goal with the RS201EE was to prove that exceptional performance and design aesthetics are not mutually exclusive. This model is designed to bring full-range, high-fidelity audio to music and movie fans who demand a system that is easy to set up, use, and enjoy."