SunBriteTV Reduces Downtime with 30-Minute Field-Replaceable Glass
SnapAV demonstrates full range of SunBriteTV outdoor displays at InfoComm 2018, touting full-sun integration-friendly models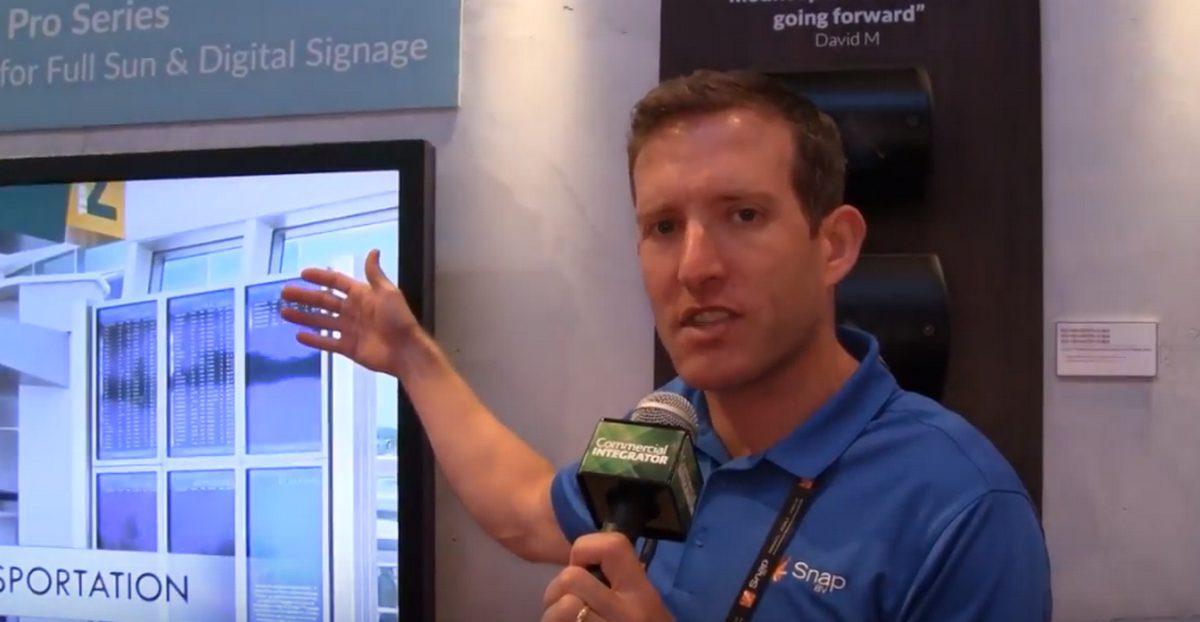 SnapAV promoted its SunBriteTV outdoor displays at InfoComm 2018, touting the products for digital displays, outdoor entertainment and other commercial applications.
SunBriteTV offers three lines of outdoor displays:
The Veranda line of outdoor displays, designed for full-shade environments
The Signature Series, designed for partial-shade environments
The Pro Series, a range of full-sun solutions that feature a choice of integration-friendly options
At InfoComm, commercial business development manager Josh Litwack met with CE Pro's sister publication Commercial Integrator to explain the products.
Ideal for the harshest outdoor environments, SunBrite's Pro Series 1080p TVs will pop in the brightest full-sun conditions. In the event the tempered glass does pop — literally — it can be replaced in the field for a few hundred dollars in about 30 minutes, reducing downtime for guests.
The Pro Series panels are available in sizes up to 55 inches, with retail prices starting at less than $3,300.