RTI Music is hitting all the right notes for integrators. The new launch from RTI provides an extremely cost-competitive price point with solid margins for music control solution natively embedded in RTI's whole-house smart home control system.
RTI Music is built around the company's MS-3 music streamer, which offers up to three independent music streams. The 1u rack-mountable MS-3 is a hi-res audio DAC capable of handling 24bit/192kHz files. It also has seven of the most popular built-in streaming services already embedded: Pandora, Spotify, SirisuXM, iHeartRadio, and TuneIn for residential use, and Soundmachine and SiriusXM Music for Business for commercial applications.
Using the same RTI interface for control of lights, security, thermostat and other home functions, homeowners can pull songs from any of the individual services and streams to create and edit playlists and flag favorites. Users can search across all the streaming services using an integrated keyboard, and access their content via an RTI remote. The system also enables users to grab music from a local NAS drive or from a PC. It also supports lossless audio for FLAC or ALAC.
RTI Music also has the ability to access Airplay, which allows users to play Apple Music or Amazon Music files. As many as eight MS-3s can be stacked to support multiple users. All the system configuration is achieved using RTI's Integration Designer platform.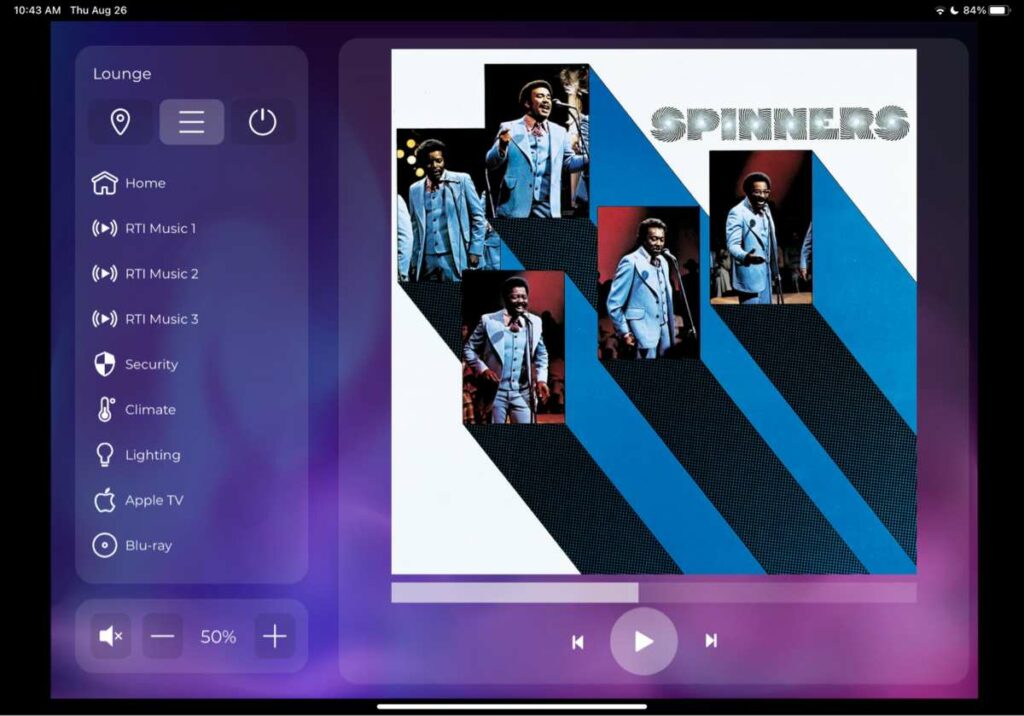 "It's a win-win for integrators and their clients," says Bill Hensley, head of global marketing at RTI. "It is integrator friendly and offers an exceptional experience for the user."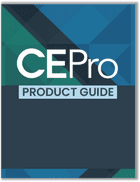 CE Pro's 2022 Product Guide showcases some of the latest and innovative solutions from manufacturers serving the custom electronics industry in a cross-section of categories.
Download the guide now!
Neal Ellsworth, director of product management, AV, for RTI, adds, "It's all about the music experience. People no longer have to switch out of their control system to access an individual app for a streaming service."
The actual interface, which naturally has the well-known RTI purple hue as the backdrop, is a dedicated template but it is customizable by both the client and the integrator. For example, users can move their "favorites" to the top of the menu.
Among the other CE pro-friendly aspects to the system include the ability of dealers to remote-in to avoid truck rolls, and for programming, the driver is automatically discovered by RTI control so there is no copying and pasting of IP addresses.
"No other system on the market has this level of auto programming," claims Ellsworth.
The MS-3 comes with a three-year warranty. RTI Music will be available for purchase by integrators starting September 21.