Q&A: RBH Sound Owner Discusses Company's Future
RBH Sound's new owner Todd Stewart spoke with CE Pro to detail how he feels the company fits into the current audio market.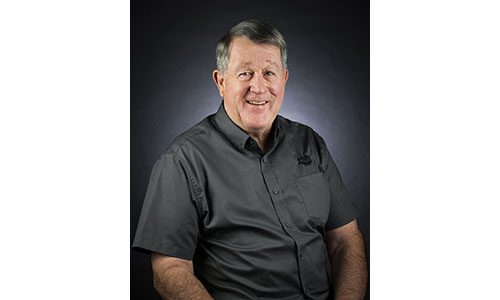 Recently, CE Pro sat down and spoke with Todd Stewart, owner of RBH Sound to discuss his goals for the company, where RBH Sound fits into the current audio market, and more.
How did the opportunity to purchase the company come up, and as someone that had no prior interests in consumer audio, what were your initial thoughts upon acquiring the company? Were you excited, was it overwhelming?
My son rented space next door to RBH for his cabinet shop. RBH was excited to have a cabinet shop with a CNC next door that could help produce speaker cabinets. So they decided to befriend us. Roger [Roger B. Hassing is the former owner of RBH Sound] had owned and operated RBH for 43 years and was ready to retire.
We thought, why not let us takeover since we had equipment that made a good match. They demonstrated one of their speakers and I literally got tears in my eyes. The clarity blended with musicality was amazing. I thought I owned a really good pair of speakers but, little did I know how much better music could be. From that point I was hooked on RBH and knew I wanted to be a part of the legacy. And, now that I have attended CEDIA and have heard the competition, I know how special our products really are.
---
What goals do you have for RBH now that you are its new owner?
The initial goals are to restock our inventory and be ready to support our dealers. We also want to market to the world to let them know the little guy is still around but with a bigger roar. Additionally, we want to design leading-edge technology U.S.-made speakers that rival any out there.
---
How important is it for you to work with the staff that you inherited? How much will you rely on their vast experience in consumer audio to help you form a long-term business plan?
The staff that inherited me has been amazing. Half with 25 years with the company and the other half with 15. RBH must be a great place to work, but, it is more than that. They truly love what they produce. A real family that has healthy differences of opinion that keeps us strong. I constantly remind them they are the meat on the bones of the company. They make it what it is.
Shane [Shane Rich, vice president of engineering] has the best set of ears any speaker designer could have. With the cabinet shop just next door and our design software, the enthusiasm to create new technology leading designs is stimulating. I constantly wonder what else could be created in the already hi-tech world of audio. We are doing it with the speakers we introduced at CEDIA, and I got to see firsthand people coming to the booth of our little company to see who was responsible for the unbelievably good music.
---
From what you've learned where do you think RBH fits into the consumer audio market and specific categories like custom installation?
I've come to learn that RBH has for many years received numerous accolades for the performance, quality and value of our freestanding speakers.
Today, more and more people want their speakers to be hidden away and this is where RBH is intently focused. Since the mid-1980s, RBH's custom installation products have allowed freestanding performance to be integrated into décor in a way that satisfies audibly and visually.
A prime example of our custom integration focus is the SI-831R, which takes our award-winning SVTR and aptly places that same performance behind an acoustically transparent screen for an even more lifelike and realistic theater experience. We are excited to continue to bring even more products like this to the custom installation market.
---
As the owner of RBH Sound what has you most excited as a member of the consumer audio market? Is it custom installation, is it the development of immersive audio solutions, is it the development of products that will appeal to younger consumers?
I am excited by how almost unbelievable our speakers sound and the compliments we continually get from those that either own them or want to own our speakers. Our goal is to create products that deliver the purest sound that can be had with a strong mix of musicality. Personally, I am excited to see where wireless technology takes us and how we can leverage it to produce products that not only perform well, but also make our lives easier in some way.
Do we have a particular audience? If so, it would be those who enjoy our pure, immersive sound.
---
Moving forward what are your dealer relation goals? Are you planning on strengthening dealer communications, dealer training, order fulfillment, technical support, etc.?
Dealers are our most important asset in getting our product out to the public. We like our dealers. We try to support them as much as we can, and we try to protect them. We want to help them understand the product better so they can provide audio solutions that make their customers happy.
In an effort to keep our existing dealers and attract new ones, we are already strengthening our inventory, updating our website with more relevant information, and educating our dealers with in-depth product videos. We are doing this while continuing to provide the same excellent tech support our dealers have come to expect from us.
---
As you establish your ownership of the brand what ideals do you want to set for the company and how do get those ideals to resonate within the consumer audio industry?
Our company motto is 'Redefining the Way You Experience Sound.' To that end, my desire for RBH is to let people know our products are different. These aren't just speakers, they're part of a lifestyle—a culture of striving for something better than the norm. To have an experience redefined can be life altering. It was for me.
Those who have been exposed to a better experience will never truly be satisfied with anything less. Serious players in the consumer audio industry like RBH recognize this and consistently work to raise the bar, elevating quality and performance for all those who seek it.