It's not often integrators get the opportunity to set up and create an at-home mixing studio, but that's exactly what the folks at Red Vault Audio needed. The company is a specialized audio production house focusing on the sonic creation and enhancement of music and media, and when its owner, Pete Morse, wanted to create a new studio inside his 1820s home, he called upon Torus Power to help make sure the room would run smoothly without any power inconsistencies.
It's easy to see where the studio gets its name—it's painted bright red, a 540-square-foot 2016 addition to Morse's 1820s home—one of the oldest historical buildings in South Portland, Maine.
"I had a commercial space, but I wanted to be able to work near my family and mix into the night," says Morse.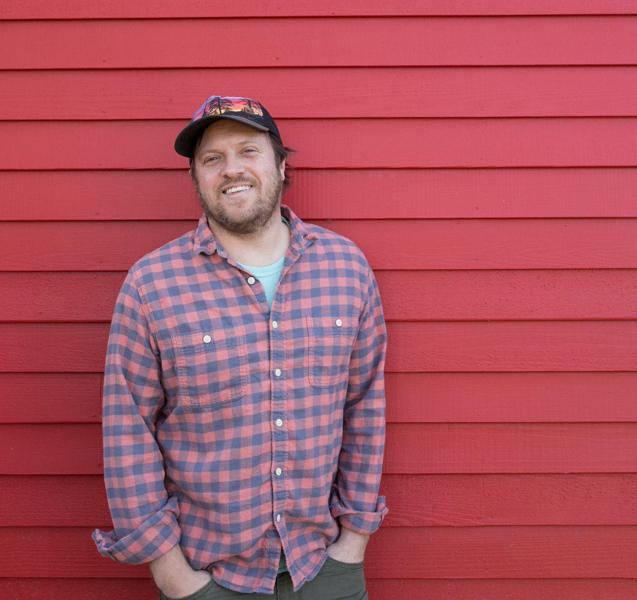 The home is so old, it has been through several incarnations of construction over the years. For example, there is an old basement with stone as the foundation, and later, concrete was poured.
"There is a crazy electrical system down there that I'm still trying to figure out, weeding out the old wiring and replacing it with new," says Morse. "The electricity was definitely affecting what I was hearing in the studio, where I have a pretty nice HiFi system, with EgglestonWorks speakers, an expensive cabling system, and Jones Audio amplifiers that are all rigged in collaboration with my mixing desk, where I am able to hear things pretty articulately."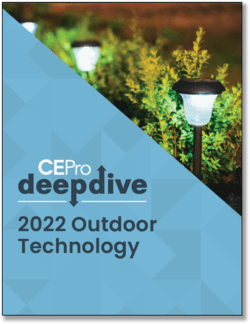 The 2023 CE Pro Outdoor Technology Deep Dive reveals unique set of impediments, including explaining pricing and interacting with outdoor-centric trades.
Get your copy now to take a "deep dive" into the trends and challenges of outdoor technology.
Download the report now!
That HiFi system, combined with the acoustics designed by Lou Clark of Sonic-Space, makes the room very accurate. Morse, however, was on the quest for an even better sound. "That led me to experiment, and one of my biggest revelations was trying out different interconnects and even power cables."
Despite the raging debate of whether or not you can hear sonic difference by using "better" cables, Morse did notice a difference. "With a system as articulate as mine, I can hear these little nuances in the audio and to hear that via cabling… it got me thinking about other things I could do to improve my system even more."
Morse consulted with his "HiFi guru" Anthony Chiarella, who had previously advised him on cabling options and worked with him on the purchase of his EgglestonWorks speakers. Chiarella told Morse that one of the most significant things he could do to "breathe life into the system" was to add a Torus Power toroidal isolation power transformer.
That's when he contacted Torus Power and started working with Ross Whitney, technical support specialist/customer support manager at Torus Power.
"Ross helped me learn about the different options and gave me his two cents on what the best way was to power everything in my studio, and I have some unusual equipment, like Jones amplifiers that run off 20-amp circuits," says Morse. "Also, the amount of juice I was getting to my studio was a challenge. I don't think the amps were seeing what they should and were starved a little bit."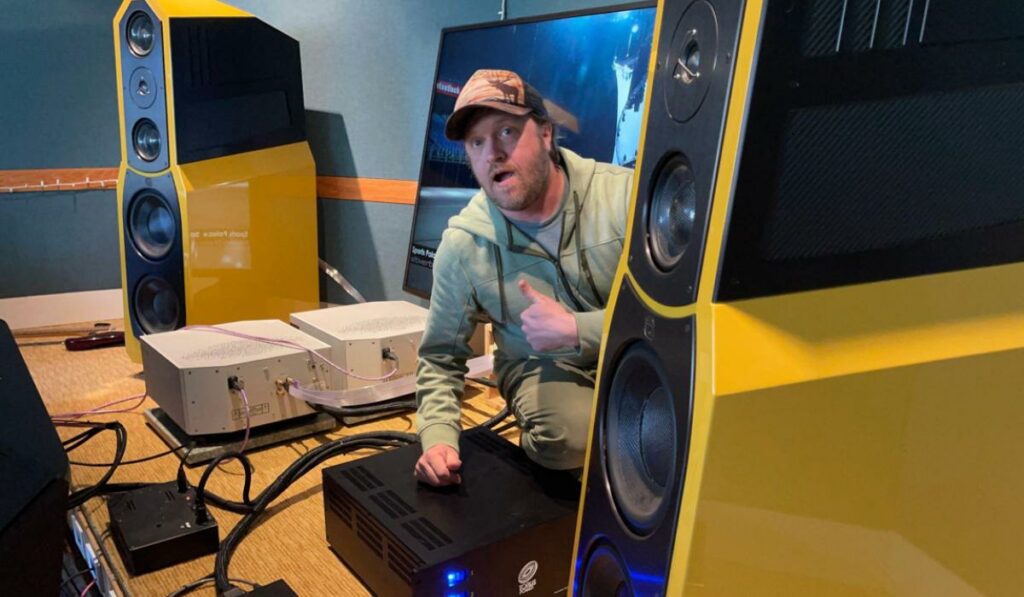 Red Vault Audio's equipment list dictated the ideal Torus Power unit, and Ross suggested the Torus Power RM 60 BAL. The Torus Power RM 60 BAL is a 60 Amp isolation transformer with three 20Amp output circuits. Morse used two of the banks on the RM 60 to power each Jones amplifier effectively.
"The amps before were fantastic, plugged directly into the wall, but they had a little bit of noise in them. I did a bunch of tests, plugging them into the wall and then the RM 60 and back again, and the results were amazing," says Morse. "Just the impact of the bass with the RM 60 was just so riveting. It's so powerful to the point where everything before the RM 60 felt compressed and lifeless. With wall power, the transients weren't popping out the way they did with RM 60, it was unbelievable."
Sometimes it's hard to put your finger on the exact differences are you hear before and after plugging in a Torus Power. But not for Morse's well-trained ears. "You get an unbelievable amount of separation between instruments, the stereo image increased, and transients in the lower register are able to hit hard, freeing up space….I could hear the dynamics come to life.."
"I've been super pleased with this investment and loving what it's done for my system. Initially, I noticed the power it brought to my speakers and playback system, which blew me away," adds Morse. "I noticed improvement on the audio processing side of things too, when mastering and mixing. Dynamics became clearer, the high-end smoother and a slight increase in perceived loudness. I think this had to do with the transient response really allowing more punch and separation within the elements of the mix. Therefore, the imaging became much more refined and lifelike almost 3-D."
In the end, Morse is extremely happy with his purchase, and the overall experience he has had when purchasing the RM 60. "My communication with Torus Power and Ross Whitney has been just fantastic, probably the best customer service that I've had with anything I've dealt with in my studio ventures and purchasing equipment!"
Full Equipment List:
Torus Power RM 60 BAL
Juggernaut JT656
Groove Tubes Vipre
Millenia STT-1
Great River MP2
Focusrite ISA 428
API lunchbox
Jones PA M300s
EgglestonWorks Vigintis
Dangerous: Master (has separate power supply), Bax, Compressor, 2-Bus +
Knif: Eksa (has a separate power supply), Soma (tube EQ) and Vari-Mu II (tube compressor),
Requisite L2M Mark III (with separate tube power supply RTS-4A), Bricasti M7 reverb
Crane Song Hedd Quantum
Dangerous Convert 8
Apogee Symphony
Avid HD IO
Crane Song Avocet IIA
Little Labs Monitor
Mac Pro