Back in 2005 when copy protection group DVD CCA, backed by the Hollywood studios, sued Kaleidescape over digital rights management (DRM) issues related to media servers and their ability to record Blu-rays and asynchronously replay them to multiple displays, most pundits in the custom electronics industry thought it was end of the category. Indeed, after the lawsuit some major manufacturers shelved or never even released their media server products for fear of copyright violation. The media server category was kaput… and it meant integrators would have to refer their clients to the cable companies or sell vanilla DVRs with limited media management capabilities… right? Wrong.
Nearly 15 years later, the media server category is back in fashion, primarily driven by streaming. And Modulus Media Systems has carved a niche in the market on the back of its patent for post-DRM stream recording.
In 2019, the Austin, Texas-based company earned three patents that are the basis of its M1 and MX1 media servers. The first patent is the "slot machine" design of its on-screen user interface that allows users to gain fast access and organize their content. The second is a design patent for its backlit remote control that includes voice, an air mouse, a QWERTY keyboard, IR learning, RF, Bluetooth and even a headphone jack.
But it's the third patent that is the backbone of its product line.
"We have a method patent on providing a way for stream recording of content after decryption. That means we are capturing the native stream from the commercial streaming providers after DRM," says Steve Schulz, president/CEO of Modulus.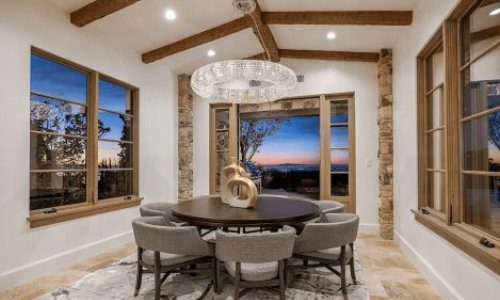 As a custom integrator, lighting is in demand. Effective communication, education and showcasing the value proposition of LED light fixtures in conjunction with integrative control systems are the keys to overcoming challenges and closing sales in this specialized market. Join us as we discuss the future of digital lighting and control with David Warfel from Light Can Help You and Patrick Laidlaw and Mark Moody from AiSPIRE.
Register Now! 
In simplified terms, a streamed signal undergoes a series of processes as it is sent to a hardware device, including decryption, decoding, rendering and compositing. Modulus Media captures the stream in rendering, then splits the audio and video, multiplexes it back together for recording. That process enables the streaming content to be recorded in the background while the user is watching something else.
Modulus' method patent (U.S. #10,354,690) protects the company from the litigious arm of Hollywood, and sets it up to potentially collect royalties from other manufacturers.
"There is no other way to record 4K streaming video in 60 fps. This is the only way to do it at this quality," says Schulz.
Post-DRM Patent Development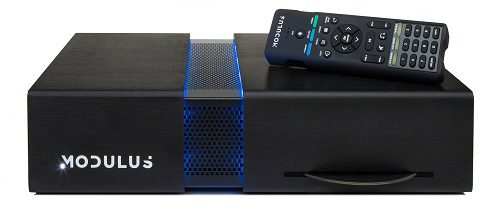 So how did Modulus Media figure this out? Schulz's background gives us an indication. An electrical engineer by trade, Schulz has an MBA and also spent time as a vice president of marketing before serving as president and CEO of the global electronics consortium Silicon Integration Initiative, Inc. (Si2) for 12 years.
Under his leadership, Si2 grew in size and revenue by over 400%, while growing services seven-fold. At Si2, he led and managed the development and use of electronics standards and software technologies in over 30 countries, hosting conferences and delivering keynote speeches around the world.
In 2008, Schulz installed multiple DVRs in his own home but was dissatisfied with the quality. That led him to explore various alternatives. He determined that a Linux-based server (remember Windows Media Center?) was the best technology option.
"I tried everything," he comments. "I knew Linux was the best option but it did not have DRM support. Roku and Apple TV are Java-based products using HTML5 to stream to the headend. I had to rethink the architecture knowing I wanted to embed a Google Chrome browser into the hardware because it has integrated DRM support. It was not easy to do."
Eventually, he built his own Linux-based open-source server for him and his family to watch movies. But Schulz wanted the capability to skip commercials like a conventional DVR and after six months of tinkering, he achieved a stable setup with global search capability that included a client/server topology for multiple rooms in his home.
"I am lucky I did not get divorced," he quips about using his home setup as a test lab. "People told me I should make it into a product."
So in 2015 after he retired from SI2, Schulz did a market analysis and was shocked that a media server like the one he had created was not on the market. But then came streaming.
"The beauty of stream recording focused me," he recalls.
After developing his post-DRM recording solution, Schulz filed the patents and was awarded his three patents in 2019.
Modulus Media M1 Features
The 2U rack-mountable M1 server from Modulus Media comes in multiple versions of 6TB, 12TB, 20TB and 32TB. The MX1 is a mini version. The units do not have MSRPs so integrators can price the product to their discretion, but Schulz notes that the dealer cost for both units is one-quarter of the cost of comparable media servers on the market. He advises integrators to conduct live demos for clients.
Among the feature highlights are 4K UHD ready, ability to play 4K with upscaling, imports all Blu-rays and CDS in lossless quality, and a unified view (and voice control) for accessing any type of content.
The media servers include by default video streaming apps from:
Netflix
Amazon
Hulu
Google Play
YouTube TV
DirecTV Now
Sling
ESPN+
WatchESPN
NFL Gamepass
HBO Now
CBS All Access
Fox Now
Xfinity
YouTube
Sony PSVue
Sundance Now
Movies Anywhere
Crackle
Fubo TV
Newsy
Plex-Modulus
Gmail
GoToMeeting
It also includes music apps from:
Spotify
Pandora
SiriusXM
Amazon Music
Apple Music
Tidal
Deezer
SoundCloud
AccuRadio
iHeartRadio
TuneIn
Napster
If you enjoyed this article and want to receive more valuable industry content like this, click here to sign up for our digital newsletters!