The Beatles famously put in a high-pitched inaudible at the end of their masterpiece "A Day in the Life" for Paul McCartney's dog Martha to hear. Well, Meridian Audio didn't need to include any sounds that only dogs could hear as its demo'ed its new DSP8000 XE loudspeakers at Gilmore's Sound Advice in New York City. Indeed, Ed Gilmore's faithful dog Ollie was just as impressed with the music during the stunning demo that had everyone feeling the hair on the back of their necks standing on end… even Ollie.
Dubbed as a "hair-raising" event, Gilmore's hosted key Meridian personnel from the UK, its U.S. manufacturer's reps Apex Technologies, and several local integrators for the evening of cocktails and music listening. The DSP8000 XE is the culmination of the company's Extreme Engineering Program that undertook a multiyear overhaul of Meridian's software and hardware.
CEO John Buchanan was joined by director of marketing Katy Bradshaw and director of sales Barry Sheldrick from the UK, while Ryan Donaher and Jimmy Paschke of Apex were on hand as the U.S. contingent.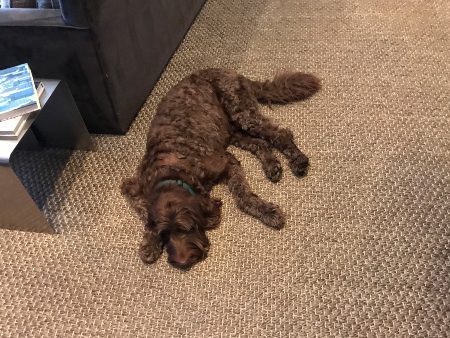 Buchanan kickstarted the event with a brand presentation, reviewing the EEP program and how it is enabling the company to challenge convention, push boundaries and launch products that have created new possibilities in sound.
At Gilmore's Sound Advice, there were two separate demo set up. One in large open area that could showcase the speaker's wide dispersion capabilities, and a second demo in a more intimate home theater room.
In this updated Wage & Salary Report, you'll find out results for salaried occupational categories broken down by 14 regions of the U.S. & Canada. Uncover valuable information about where your company stacks up when it comes to paying your important people by
downloading your free copy today!
"At Meridian, we really challenged ourselves more than six years ago to really rethink our approach, and go beyond what we had ever done before," says Buchanan.
"We christened this the Extreme Engineering Program and with the DSP8000 XE you really see the culmination of this more than six years of work. We are bringing together all new platforms into the new hardware platforms on our software platform, with the Atlas software core and all the new drive units as well, all combining together to create really the most extreme loudspeaker we ever produced."