There are a lot of rags to riches business stories out there, but most don't involve war, moving to the other side of the world, and changing business channels several times before coming to fruition. That's what makes the history of Luraco – a luxury massage chair company – so fascinating.
Led by two brothers, Tom Le and Dr. Kevin Le, Luraco manufactures medically-cleared, made-in-America massage chairs. The company's history is truly what drove the brothers to keep manufacturing in the U.S.
Vietnam Born, U.S Bound
When Thieu was released after seven long years as a prisoner of war, the U.S offered him and his family safety. During the Vietnam War, the Le's father, Thieu Le, was a South Vietnamese soldier who fought alongside U.S forces throughout the war. However, once the U.S pulled out of the war in 1975, he was taken prisoner by the North Vietnamese military and sent to a "re-education camp," according to Robyn Readicker, national sales and marketing manager for Luraco.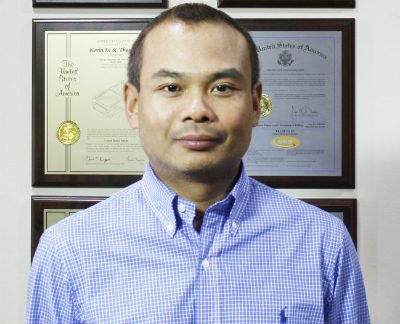 "It was kind of the American Dream. [The family] literally came [to America] with the shirts on their backs," says Readicker.
Once the brothers arrived in the U.S., they attended the University of Texas at Arlington, both studying electrical engineering. Tom earned a Master's degree and Kevin earned a PhD. While at school, they honed and expanded on their ability to innovate and invent.
"They are inventors by nature," says Readicker. It was this passion for inventing that inspired them to open Luraco in 2005, with help from government contracts to work on parts for Black Hawk and Apache helicopters.
Salon Success Story
About a year after they began working on helicopter parts, the brothers realized that salon owners were in a bind. Stagnant water in the pipes of pedicure basins was causing many customers to get sick. This led the brothers to develop a new piping system that did not rely on the water in, water out system most salons at the time used. Thus, the Dura Jet was born, a pipe-less system that circulates water in the pedicure basin via air.
"We are the only American based massage chair manufacturer, everything else you see is made overseas."
— Robyn Readicker, Luraco
The product, now renamed the Magna Jet, proved to be a lifesaver in the salon industry, and it's a core pillar of the company's success to this day.
During their time in the salon industry, the brothers noticed massage chairs were often cheaply made by Chinese factories and had few luxurious qualities.
The brothers were also unimpressed with the business model, and noticed the chairs were often marked up by distributors and dealers, according to Readicker.
"We are the only American based massage chair manufacturer, everything else you see is made overseas," says Readicker.Recognizing another opportunity, the brothers began selling their own chairs directly to salons while producing everything in the U.S.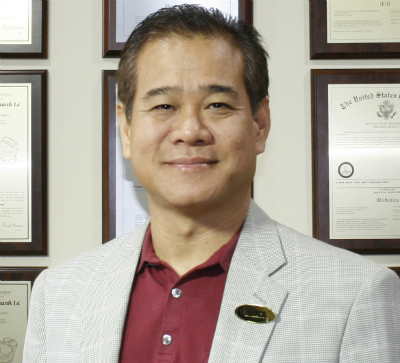 After a long R&D cycle, Luraco released their first chairs aimed at the salon market to much success.
Luraco Massage Chairs
Things have changed a lot since then. The company now holds 18 patents and has moved beyond salons to produce both UL and FDA certified medical massage chairs. The Luraco iRobotics theater chair even won a CE Pro BEST award at CEDIA 2017.
"Our company is a small company," says Readicker. "We don't have huge marketing budgets to get the word out, [so] integrators are key. They are face to face and they work with customers who are looking to upgrade their homes."
She adds, "The American consumer is just discovering massage chairs and the health benefits of a good chair. We laugh when people say 'I didn't even know I needed a massage chair until I got one!'"
There's so much more to tell about Luraco and the company's journey from Black Hawks to theater chairs, but it all boils down to the perseverance of one family, two brothers, and their dedication to creating something great.
If you enjoyed this article and want to receive more valuable industry content like this, click here to sign up for our digital newsletters!