People are resourceful. We've seen it since the dawn of time. Caveman Oggg picks up a stick to better plant seeds, and pretty soon, the whole clan is farming.
During these coronavirus times, resourceful people are trying to come up with ways to help keep people connected.
Best case, of course, would be to not have to have social distancing. That's not something that can happen right now, so the next best is to find a way for people to go to places like church, hear the message, and still maintain safe practices. Since people would drive to church, what can we do to get the message from inside to the individual cars? Something easy, using the sound system in the car?
Assisted Listening Devices as a Way to Aid Social Distancing
Many installers are asking about FM modulation. Essentially, fifteen to twenty plus years ago, this technology was the solution for health clubs. The idea was that you took an audio signal from a cable box or satellite tuner and fed it into a single rack space component. That device converted it to an FM radio signal, and you fed that out to your audience. It wasn't magic, but you could see magic from here.
The challenge to that technology, frankly, was two-fold. First, the FCC wasn't really wild about the idea of having all these rogue mini radio stations around. Second, time marched on, and people stopped carrying FM tuners around with them. Smartphones essentially made this technology outdated.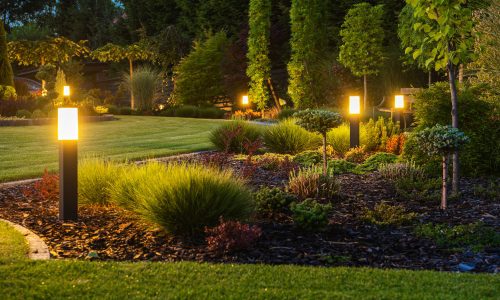 We are thrilled to present a lecture topic that delves into the connection between light and our surroundings, exploring how landscape lighting can transform a space from ordinary to extraordinary. Our keynote speaker, Janet Lennox Moyer, will share her extensive knowledge on the complexities of landscape lighting in design, commissioning, and maintenance and provide participants with the tools to identify good versus bad practices and techniques. Join us for an enlightening session that will unlock the secrets to success in landscape lighting design with one of the industry's most respected experts, Janet Lennox Moyer.
Register Now! 
So at least one of the manufacturers of modulation stopped building FM modulators. What was needed, then, was a device that could transmit a signal to the smartphones that many people had in their pockets.
Listen Technologies has an alternative. Listen is a company that specializes in assisted listening devices for public spaces that wish to comply with the Americans with Disabilities Act. It's not a completely ideal solution, but let's see what it's all about.
It's part of what Listen calls their Listen Everywhere series, and the specific model I'm talking about is the LW100P0201. Basic small black box, power cord, two RCA inputs, an RJ 45 jack are the high points in the exterior, but lots of cool stuff on the inside.
Essentially, this device takes a signal from an audio source (auxiliary send from the mixing board at the church) and converts it to a LAN signal. The box is connected to the network, and the network broadcasts the signal out via wi-fi. The end-user downloads a free app, connects to the LAN, and voila! They hear whatever the soundboard (in this case) is putting out.
Since cars are in the parking lot, you're going to want to make sure you have adequate coverage from wireless access points. In most cases, you'd be prudent to sell an outdoor rated, high power, dual-band wireless access point and mount it on the side of the building closest to the parking lot.
You'll want to come up with a brick simple "how to do this" sheet, covering what the app is called, where the user will find it, how to connect their smartphone to the LAN, and how to open the app and use it to hear what the message is.
There are potential hurdles, but it solves the problem in a neat way. The cool thing is, this solution can be used when normality returns, and folks go back to sitting inside next to their friend.
If you enjoyed this article and want to receive more valuable industry content like this, click here to sign up for our digital newsletters!