Speco Technologies is a popular manufacturer of security products. But, did you know the N.Y.-based company has also manufactured audio products for a number of years too?
The company's newest audio components address the wireless whole-house audio market. The a-Live AA1 amplifier and AS1 streamer are small footprint components that can be combined in any fashion to service as many as 12 zones within a single installation.
Backing its new wireless audio products with a companion app, Speco is supplying custom installation and security dealers with a simple to use line of audio products that support a range of installation scenarios.
Speco a-Live Features and Setup
The company's latest audio products are designed to serve dealers as small-footprint audio solutions that can live in just about any location to provide wired and wireless whole-house audio options.
The AA1 amplifier incorporates a Class D amplification section that is rated to produce 2×80 watts. The amp also incorporates line-out and subwoofer outputs, RCA, USB, optical and coax inputs, an ESS Sabre DAC, and it decodes audio up to 24-bit/192kHz.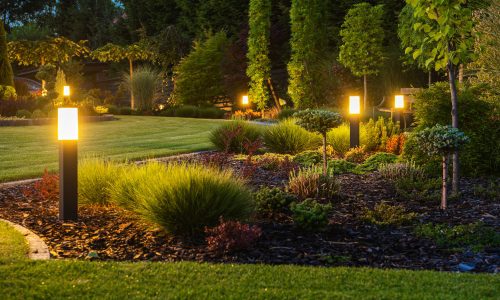 We are thrilled to present a lecture topic that delves into the connection between light and our surroundings, exploring how landscape lighting can transform a space from ordinary to extraordinary. Our keynote speaker, Janet Lennox Moyer, will share her extensive knowledge on the complexities of landscape lighting in design, commissioning, and maintenance and provide participants with the tools to identify good versus bad practices and techniques. Join us for an enlightening session that will unlock the secrets to success in landscape lighting design with one of the industry's most respected experts, Janet Lennox Moyer.
Register Now! 
Additionally, the amplifier includes volume control, along with bass and treble knobs to help dealers fine-tune the AA1's sound.
Speco's AS1 streamer also incorporates a Sabre ESS digital-to-analog converter (DAC) chip, and it provides an analog RCA left/right input, along with left/right analog outputs, and digital coax and optical outputs. The unit also provides an Ethernet and wireless network options.
---
CE Pro Specs:
The AA1 amplifier is rated to produce 2 x 80 watts
System supports up to 12 a-Live products in a single installation
The AA1 and AS1 include ESS Sabre DACs to support 24/192kHz decoding
Both the AA1 and AS1 include wired and Wi-Fi connectivity
The AA1 offers RCA, coax and optical outputs
Speco says the AA1 amp includes RCA, USB, optical, coax connections, as well as RCA outputs
Control is available with a companion app
---
Setting up the system wasn't difficult at all. After unpacking both units I downloaded the companion Speco a-Live app from the iTunes App Store.
I screwed both units' wireless antennas on, and I plugged both units into power outlets. The app and network connectivity with the app and system works like many other wireless audio systems. In this case I had to connect to the components in my iPhone XR's Wi-Fi settings, select the Speco products and go back to the app, where I had to choose my network. Once the connection was established, I then named my zones; I chose my streaming services, and I let the app access my media library.
With everything set up I could access streaming content and music stored on my phone, and I could also connect to the system using Bluetooth.
Performance and Final Thoughts
I'm going to be quite honest here: I wasn't expecting anything special from the Speco products, but after spending some time with the components I was surprised at just how good the products sounded.
I want to emphasize that I set them up with a small, inexpensive pair of speakers and my first few listening sessions I did not even put much effort into the placement of the speakers, and I was still impressed with the Speco products. I think these two facts speak to the overall quality of the products. 
Later on, after I dug into the AS1 and AA1 products I found the amp regardless of the content is capable of playing at solid volume levels.
Getting back to the speakers, throughout my listening sessions with the components I used a set of Monoprice bookshelf speakers. Together, the speakers with the Speco a-Live products produced nice levels of mid-bass, along with a nice level of image depth; and heard a nice level of dynamics through the combination. The app lets users build playlists, and of course control options such as volume, play, pause, stop, zone selection, and source selection without having to jump through app pages.
Most of my listening was done using TuneIn and the Bluetooth option. I will point out the Bluetooth performed flawlessly. I never experienced a dropout or any kind of audio issue using the wireless format with the Speco equipment.
I will also note that most of my music listening was done with classic rock and bands like Cheap Trick, Foo Fighters and Alanis Morrisette, and everything from uptempo rockers, to slower ballads, and I did this listening by randomly selecting music by navigating through the app's options.
The only item with the AS1 streamer and AA1 amp that I would like to point out is I don't think the amp's power is robust enough to drive a set of low-impedance, low-sensitivity speakers. The amp should work fine with most speakers, however. Most speakers these days are rated at 6 or 8 ohms, and most are probably rated at 89 or 90dB efficiency, and those types of speakers should work fine with the amp.
Where I see this product in a marketplace that's very competitive with lots of wireless and whole-house audio solutions is simple. I think where the Speco products fall into the industry as a solution is that it provides integrators, including security dealers with a low-impact, a reasonably priced whole-house audio system that can support as many as 12 zones without being overly complicated on either the backend or for homeowners to use on a daily basis.
To learn more about the A-Live products, and the rest of Speco Technologies' product line I suggest checking out the company's website or simply call the N.Y.-based manufacturer.
---
CE Pro Verdict:
Pros
The system sets up and configures easily
Both the AA1 amplifier and AS1 streamer are small and easy to hide
The products deliver good audio quality
Cons
The amp's power capabilities will be dependent on easy-to-drive speaker loads
The app works well, but it doesn't offer a lot of streaming choices. Thankfully the Bluetooth options mitigate those limitations
If you enjoyed this article and want to receive more valuable industry content like this, click here to sign up for our digital newsletters!