Headphones are one of the most popular items in both the professional and consumer audio markets.
Servicing consumers, prosumers and professionals, KRK has been providing users reasonably priced monitors and headphones for years, and the latest product from the company is its $99 6402 headphones.
The affordable 6402s can be used for the playback of music, as well as streaming services ranging from Apple Music, and Spotify, to Netflix, Disney+ and HBO Max. Additionally, the headphones can be used for home recording applications that include tracking and mixing.
Sending me a pair of the headphones, I used them to listen to music; I also used the headphones to stream video and to record music.
KRK 6402 Headphones Features and Setup
The headphones ship in a reasonable-size box and the headphones are easy to unpack. The closed-back 6402s are voiced to replicate the sound of the company's monitors, which are popular with home studio and professional studio owners.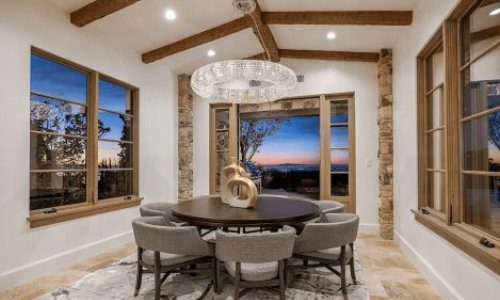 As a custom integrator, lighting is in demand. Effective communication, education and showcasing the value proposition of LED light fixtures in conjunction with integrative control systems are the keys to overcoming challenges and closing sales in this specialized market. Join us as we discuss the future of digital lighting and control with David Warfel from Light Can Help You and Patrick Laidlaw and Mark Moody from AiSPIRE.
Register Now! 
Highlighting the technical elements of the headphones, KRK incorporates a 1.57-inch neodymium driver, and KRK says the headphone is capable of producing a frequency response of 10Hz to 22kHz. KRK states the 6402s are also capable of delivering up to 26dB of sound isolation to minimize headphone bleed.
Some of the comfort features of the headphones include a leatherette-wrapped headband, along with acoustic cellular foam ear cushion, and foldable driver enclosures to help make the headphones easier to pack.
The headphones also ship with a detachable 8.2-foot-long cable, as well as a screw-on ¼-inch adapter, and a soft carrying case.
---
CE Pro Features
Designed to serve as reference monitors for recording
Delivers up to 26dB of sound isolation to minimize bleed
The 6402s provide a rated frequency response of 10Hz to 22kHz
Ships with 1/4-inch and 1/8-inch fittings and detachable cable for use with consumer devices and recording equipment
KRK employs a 1.57-inch driver with the headphones
The headphones incorporate a leatherette headphone, acoustic cellular foam ear cushions, and a soft carrying case
Street price is $99
---
Setup was simple. I either used the 6402s with my iPhone XR, which required the use of a Lightning adapter, as well as an iPad Mini 4, which necessitated the 1/8-inch connector the 8.2-foot-long comes terminated with. I screwed on the ¼-inch adapter that I used with my Focusrite interface for recording.
Performance and Conclusions
Before I get into the review itself, I love the overall value the headphones provide. I found them to work really well listening to music from my Apple Music account, as well as content from a range of streaming services, including Netflix, Disney+ and Amazon Instant Video.
Getting into my listening. I wanted to let the headphones break-in before I started any critical usages such as recording. Normally I use in-ear monitors (IEMs) to listen to my Apple Music account and to stream videos on my devices. Using the 6402s was a breath of fresh air compared to my IEMs. I say that because it isn't that my IEMs sound bad but going from an IEM to a closed-back headphone provides a much more dynamic and punchier listening experience.
Sonically, I found the KRKs provide a nice level of bass that is fast and tight. The headphones aren't like listening to a mass-market set of consumer products that are EQ'ed for heavy bass—the 6402s are nicely balanced from the bottom end into the midrange region.
The midrange is also warm and smooth. I do think—and this relates to the perception of the headphones' bottom end—the 6402s have a bit of an emphasis around 100Hz and this emphasis supports the cohesion between the upper bass and lower midrange reproduction of the headphones.
KRK voiced the top end with full extension, but that top end is somewhat relaxed in its presentation.
Moving on from the headphones use with consumer devices, to a tool for recording, I thought the 6402s supported activities such as tracking really well. Recording in my "music room" I set up my Focusrite interface, along with my travel pedal board and my Taylor 314 guitar to record a solo acoustic instrumental piece I titled "A Sunday Morning Strum".
Using the KRK 6402 headphones to monitor my recording, I wanted to record a simple live take of a song idea that involved using the modulation of my MXR Micro Flanger pedal on the Taylor with just a touch of delay and reverb from my Earthquaker Devices Dispatch Master v2 pedal, and my Xotic SP Compressor pedal.
Tracking live, my first pass I used the above-mentioned effects and played the song idea. Adding a second track I then went into GarageBand and set up a track with a touch of reverb from the software and played live to the first track I had recorded.
Using the headphones to mix the two tracks I balanced the levels of each track, and I added a touch of EQ to the second track. After listening back to the track and feeling satisfied with what I had recorded I uploaded the recording to SoundCloud (the track is available to listen to if you click the link).
The long length of the headphones cable allowed me to move freely to grab the guitar from the stand, turn and face my computer and the interface and to play without any restrictions. The sound quality of the headphones also allowed me to record and feel confident that I would be able to achieve what I was hoping for without feeling held back by my equipment.
I think regardless of whether someone is using the headphones for consumer listening applications or recording in a professional or home studio, the 6402s will serve users well.
Considering the headphones are roughly available for a street price of $99, it's hard to ignore the overall value the product brings to consumer, prosumer and professional audio-listening sessions.
---
CE Pro Verdict:
Pros
Detachable cable and 1/4-inch and 1/8-inch connections provides lots of flexibility
Smooth sound with nice, natural levels of bass
The 6402s can be worn for long periods of time without becoming uncomfortable
Cons
The cable is long, which is great for recording to maneuver around guitars, computers, interfaces, mic stands, etc., but the cable does have a tendency to tangle a bit.
If someone is looking for a multipurpose music, streaming media and recording headphone the 6402s are fairly big so they may not be as travel friendly as a pair of ear buds.
If you enjoyed this article and want to receive more valuable industry content like this, click here to sign up for our digital newsletters!