With an eye toward today's aesthetic demands and installation flexibility, Salamander Designs, a premium furniture provider for residential and commercial AV and markets for nearly 30 years, has introduced its AcadiaDisplayStands that install in minutes without drilling or wall construction.
The new Acadia Stands feature a chic, modern design that complements any space in homes, condominiums, apartments, home offices and entertainment areas, the company states. Salamander Designs notes Acadia Stands were developed in response to dealer, homeowner and designer feedback, as the marketplace continues to demand greater emphasis on décor, more sophisticated technology, maximum flexibility and mobility.
"Salamander Acadia Stands offer such a fresh approach to design and innovative new way to mount TVs and video displays for every size and style of home and every generation," says Scott Srolis, senior vice president of sales and marketing at Salamander Designs. "They provide a more elegant, rapid way to deploy TVs that can go in anywhere without construction or wall damage, which opens up new opportunities for our integrators, designers and their clients."
The new Salamander stands offer an ultra-modern look for mounting TVs and are offered in two models: the Wall Stand and Mobile Stand. Both models bear a stunning design that blends into any environment without taking up floor or wall space or creating construction damage.
Suited for both large and small spaces, Acadia is also a solution for temporary installations, such as in apartments. The stands can also be conveniently moved from room to room, or even taken with "on the go" renters when they relocate, without wall repairs, the company notes.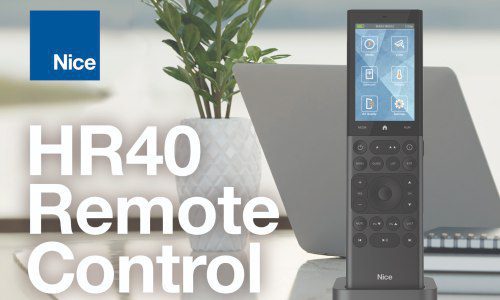 Remote controls continue to evolve at a rapid pace. The days of integrators providing remote controls simply for the TV have migrated to full home automation control of lights, shades, security, HVAC and audio/video in a single form factor. Join this free one-hour CE Pro webinar to hear from a panel of experts who will delve into finding the right remote that can effectively control all the subsystems in a home and empower consumers to customize the solution, while at the same time allowing integrators balance their service requirements.
Register Now! 
Installing in just minutes, Acadia Stands make it easy to deliver an elegant display solution starting at under $400, Salamander states. The Acadia Stands accommodate TV sizes from 30 to 85 inches, and like all Salamander products, provide clean wiring and power management, via a hidden, built-in chase. Initially available in robust white metal, the stands can be easily painted to match any décor.
The mobile stand model offers a unique anti-tip, anti-fall device with stabilizing pad. Both models offer five position screen height adjustments. Plus, the stands can be pivoted for a completely full viewing range.
Backed by a full five-year warranty, Salamander Acadia Display Stands are also suited for resimercial/enterprise display applications such as digital signage, training, entry ways, smaller meeting rooms and other business spaces. The company added commercial-market stands and cabinets for Cisco Webex Board Pro earlier this year.