In some ways Sonos reminds me of the UFC champions Israel Adesanya and Kamaru Usman. Sonos like these title holders is the reigning champion of its field, and like Adesanya and Usman, Sonos continues to defend its title from a number of worthy contenders.
The latest haymaker from Sonos is its reasonably priced Ray soundbar.
Designed as a consumer-friendly entry point into the Sonos ecosystem, the Sonos Ray allows homeowners to get into a Sonos product for well under $300 without compromising performance.
Developed for home theater, the soundbar not only covers entry level home installations, it can be used for secondary zones within a whole-house Sonos environment, and I found that it's a sneaky good speaker in a traditional, wireless speaker application.
Sonos Ray Soundbar features:
The Ray is a streamlined, small footprint soundbar that includes an optical input
Sonos incorporates touch controls, Wi-Fi and Apple AirPlay 2 into the Ray
Internally, the multi-driver Ray employs Sonos' proprietary acoustical design concepts
Integrates into the company's S2 architecture for seamless system compatibility
MSRP is $279
Setting it Up
In terms of Sonos products, the Ray is an entry level product with entry level features. With that said it doesn't mean it cuts corners on performance or critical options such as Apple AirPlay 2 and auto equalization.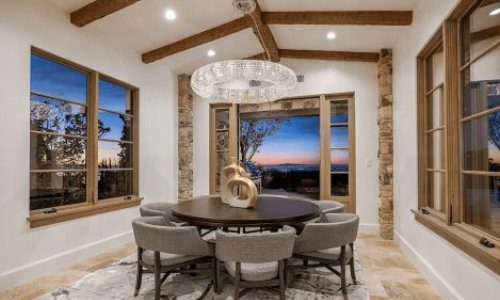 As a custom integrator, lighting is in demand. Effective communication, education and showcasing the value proposition of LED light fixtures in conjunction with integrative control systems are the keys to overcoming challenges and closing sales in this specialized market. Join us as we discuss the future of digital lighting and control with David Warfel from Light Can Help You and Patrick Laidlaw and Mark Moody from AiSPIRE.
Register Now! 
Unlike some of the company's more expensive soundbars that offer immersive audio capabilities, HDMI with eARC and other amenities. The speaker's rear panel includes a channel cutout with Sonos' "infinity" button, along with a power cable connection, an Ethernet connection and a single optical input.
Acoustically, the space-friendly soundbar provides stereo sound through a multi-driver array and proprietary acoustic suspension cabinet design that helps the speaker's lower frequencies remain tight when driven hard.
Lastly, like the rest of the product line, the Ray runs on the company's S2 platform, which includes companion apps for iOS and Android. Through the app integrators can setup their clients' favorite streaming services, including Spotify, Pandora, Apple Music and Amazon Music.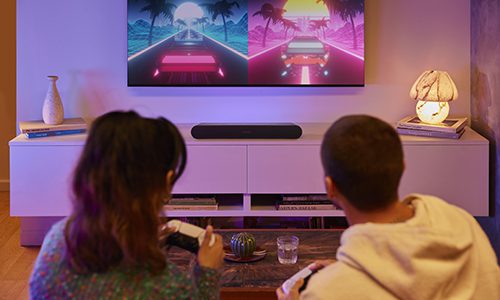 Getting into the setup, Sonos products have always been quick and easy to install, and as far as the Ray is concerned, I honestly don't ever remember a Sonos product installing as quickly as this new soundbar.
After I unboxed the small footprint soundbar I pulled the Ray's power cable from the box and I plugged the soundbar' power into a wall receptacle.
I then ran an optical cable from my Sony 50-inch KD50X85J TV's audio output to the sole input on the rear panel of the new Sonos soundbar. 
Next, I opened the Sonos app on my iPhone and upon opening the app I was instructed to update my app. Once the update was complete I then "discovered" the soundbar and the app asked if I wanted to add the Ray to my Sonos whole-house system.
Following a series of prompts from the app to integrate the Ray into my existing Sonos whole-house system it took literally just a few minutes to get the speaker up and running.
Initially I opted not to run Sonos' proprietary TruePlay auto equalization (EQ) system and I chose instead to set the speaker's (EQ) myself through the app's settings. What I did in the manual EQ settings was boost the treble a little bit to compensate for my living room's "dead" environment, which is highlighted by full carpeting and upholstered furniture.
Later, I did run the TruePlay EQ option. Supporting its auto EQ program, Sonos offers a nice and short video tutorial that explains how to use your smart device to measure the speaker's output and it takes just a couple of minutes to execute this option, which will make a difference in terms out tonal balance and smoothness once the measurements and calibration are complete.
Performance & Final Thoughts
Sonos has once again hit a home run with the launch of the Ray.
The affordably priced 2.0 soundbar provides an instant upgrade over the sound of a TV's stock speakers and as a soundbar that costs under $300 it sounds as good as any soundbar in its price category.
I'll also note that unlike many of the other soundbars that reside under $300 the Sonos Ray allows for instant, a la carte system enhancements, including the addition of the company's SUB (Gen 3) subwoofer and other Sonos speakers such as the One SL speaker to provide an upgrade path for true, multichannel home theater system solutions.
Using the Ray for broadcast and streaming, and content that includes TV shows and movies, I found the stereo soundbar to deliver full sound with nice levels of mid-bass and easily intelligible male and female voices. The soundstage is nice and wide and it covers a broad seating area with high levels of sound quality. This means you won't miss out on anything if you are not the lucky guy sitting in the "money seat."
Listening to streaming music videos from YouTube I was also impressed with the new Sonos soundbar. Checking out videos from Van Halen, Velvet Revolver and some other rock bands I thought the Ray produced a nice level of midrange detail and enough mid-bass information to allow me to hear individual instrumental elements such as bass lines and kick drum patterns without effort.
Impressing me with its sound quality with music, it struck me that I bet as a non-traditional, single enclosure stereo speaker in a whole-house audio system the Sonos Ray would really shine if you'll excuse the pun. Moving the speaker into my dining room, I reinserted the Ray into my Sonos whole-house system and started to use the speaker as a music-only solution, and it really excels in this type of application.
The mid-bass capabilities and overall tonal smoothness of the Ray enables the speaker to really sound good with rock, pop and blues with no compromise in sound quality. I could easily see the Ray used in locations such as bookcases and shelves where a typical vertically oriented speaker may not fit.
More news from Sonos: Canadian Dealer Delivers RTI-Anchored Resimercial Tech for Modern Dental Office
Bouncing between the normal Sonos ecosystem and the Apple AirPlay 2 options, I also found the Ray was an excellent performer using the popular Apple wireless platform.
As you can tell, I am really enamored with the Sonos Ray. It's a great little competitively priced soundbar for use with TVs ranging from 32 inches to 50 inches, and it's a killer speaker for music if used in the scenarios I described earlier. Maybe the only issue some will have with the Ray is the fact that it offers just a single optical input for AV applications.
At this point given the run Sonos has been on with the Arc, the Beam Gen 2 and the Roam, it is hard to deny the run the company's engineering team has been on and the Ray perfectly exemplifies Sonos' excellent recent engineering efforts. As I noted in the beginning of the review, Those efforts also keep the company perched as top brand and current champion of the wireless speaker category.
Pros and Cons: Sonos Ray Review Summary
Pros
The Ray's small footprint allows for its installation into a variety of locations
Sonos' latest speaker sets up and installs within minutes
The versatile Ray delivers high levels of sound quality with intelligible dialog reproduction and a surprising amount of mid-bass information
Cons
Like all Sonos products, more input options would be nice
More color choices may be appreciated by some homeowners
If you enjoyed this article and want to receive more valuable industry content like this, click here to sign up for our digital newsletters!