It may not be 1976 and the golden era of home audio anymore, but 2023 certainly looks to be a banner year if you love the category.
Taking a brief look at how the home the market looks, home theater continues to surge with immersive audio driving consumer interest to new heights, while two-channel or stereo remains strong thanks to technologies such as streaming and wireless. Branching out from single-room systems, whole-house audio through the influx of wireless networking technologies, as well as streaming and traditional line level connectivity also remains strong within the residential technology market.
One other important note about the whole-house audio category, digital technologies from the commercial markets continue to make inroads. Whether its AV over IP solutions, or digital audio platforms such as Dante from Audinate or the Avnu Alliance's AVB (Audio Video Bridging) protocol, whole-house audio is in position to grow not only in size to accommodate the largest installations, but it is also ready to transition into a market driven by standards-based digital technologies.
And, not to be overlooked, the outdoor audio category has matured in not only the technologies being developed, but in how the products look to provide homeowners with more landscape-friendly solutions.
Stereo Remains Vital to Home Audio Market
Jim Garrett, senior director, product strategy and planning, luxury audio business unit, lifestyle division, Harman, points out that two channel or stereo equipment sales are as strong as they've ever been, and that trend looks to continue for the foreseeable future.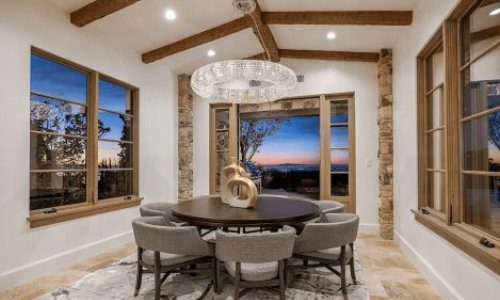 As a custom integrator, lighting is in demand. Effective communication, education and showcasing the value proposition of LED light fixtures in conjunction with integrative control systems are the keys to overcoming challenges and closing sales in this specialized market. Join us as we discuss the future of digital lighting and control with David Warfel from Light Can Help You and Patrick Laidlaw and Mark Moody from AiSPIRE.
Register Now! 
"We project strong growth for us in the hi-fi two-channel category in 2023. We will continue to deliver traditional products while we diversify into new offerings as well," Garrett points out.
"There is a noticeable resurgence in music listening including physical formats like CD and vinyl in addition to high-quality streaming audio solutions. We plan to provide the highest-quality audio solutions no matter how the content may be delivered."
Garrett points out that within the Harman Luxury Group portfolio of brands there is a high level of product diversity that represent the assortment of solutions home audio consumers' desire. Some examples he says are the new JBL 4305P Studio Monitor powered speakers and the ARCAM ST60 streaming audio player.
One of the most important elements related to home audio in 2023 that Garrett emphasizes is just how good the products are, and that stereo is currently as good as it's ever been.
"There has never been a better time to provide great stereo sound than what is available now in 2023. High-quality solutions abound no matter where or how listeners want to enjoy their music," he enthuses.
"A good loudspeaker is the most important part of the system and where you will see the most bang for the buck. Active loudspeakers are finally gaining traction allowing consumers to enjoy high-quality sound without the complexity of outboard components. Access to high-fidelity streaming is more prevalent than ever, while a resurgence in physical formats like CD and vinyl open up the options even more."
Evaluating the entirety of the home audio industry, Garrett recommends that one market segment that integrators should keep an eye on is the growing demand for unobtrusive solutions.
"Customers want simplicity in their lives and are interested in less complex solutions like active loudspeakers and integrated systems. From a design standpoint, keep an eye on the invisible loudspeaker category too. Eliminate the friction for your customers and show them why it doesn't need to be intimidating to have a fantastic sounding system in 2023," he advises.
"Keep in mind the variety of access to music content from mobile devices to smart televisions, to gaming systems that all have the latest music apps and services and use those [products] to show them how it can be done. And don't forget the art of a good demo, especially now with the incredible performance you can achieve from powered loudspeakers. Music is a universal language. Share the passion with your customers."
Whole-House Audio ups Performance Ante
Based in the Northwest, AudioControl manufactures products for home theater, whole-house AV and commercial audio applications. Alex Camara, president of AudioControl, anticipates the custom electronics market will continue to experience strong whole-house AV sales.
AudioControl he says, continues to see strong orders, and he stresses, the company will continue to work closely with its dealers to stay in touch with the latest supply chain issues. Camara notes that as a U.S.-based manufacturer it can react quickly to trends and other developments that happen within the marketplace to support integrators.
Some of the technologies he estimates that will drive home audio whole-house system sales in 2023 include the continued adoption of digital signal processing (DSPs) to help integrators fine-tune their system installations.
"As integrators seek to differentiate themselves from competitors, we have seen increased adoption of whole-house systems with onboard DSP functionality, such as our Director and CM Series products. DSP enables integrators to precisely adjust for the acoustic properties of each zone for best performance," comments Camara.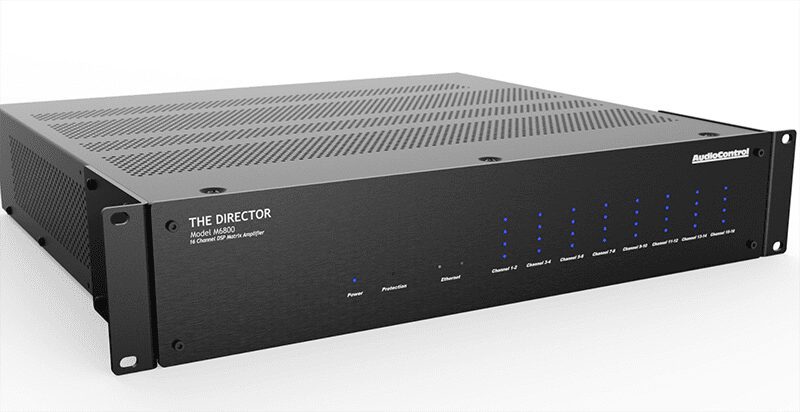 "It is an engineering achievement to deliver high power, DSP, channel matrixing, plus the requisite array of inputs and outputs integrators must have all within a compact form factor. Amplifiers that offer these features along with exceptional sound quality are the ultimate solution for CI [custom installation] channel professionals seeking to present high-resolution streaming content throughout the home."
Another technology that will impact the whole-house system category is 70-volt solutions. Camara says that products like his company's 70-Volt/Dual Mode CM Series and Director Series Amplifiers with DSP have been specifically developed for residential integrators. He points out these series of products support a range of installations, and for dealers interested in digital audio technologies, the AudioControl CM Series provides Dante connectivity.
All these products he states represent how the whole-house AV system market is evolving.
"For many dealers, multizone audio, which includes landscape systems, is a vital, core category that also drives consumers toward a broad array of smart home solutions. As a newer trend, many homeowners are realizing that they can create a high-performance A/V media room, serving multiple functions as a comfortable family space that also accommodates a music room, a home cinema, gaming, and more," says Camara.
"These media room installations are growing in popularity and represent an important opportunity for dealers."
New Era of Components Extend Entertainment Outdoors
It's not a secret to anyone anymore that outdoor system sales have steadily increased over the past several years. Over this period the home audio outdoor AV category has grown highly competitive with several established brands vying for dealer attention against newer manufacturers that are bringing fresh ideas into the custom installation industry.
One of the newer manufacturers helping to reshape consumer expectations for outdoor entertainment is Magna Audio.
Over a relatively short period of time this new Brazilian company has impressed integrators with its combination of luxurious industrial designs and high levels of performance. Daniel Lima, chief design officer for Magna Audio and Luciano Viera, chief technology officer for Magna Audio, have applied their experience as dealers to the development of Magna Audio's product line, which includes an extensive selection of outdoor audio components.
"Working in houses and apartments of spectacular opulence, I realized that the design of the products matters more than their actual quality sometimes," recalls Lima.
"As a marketing strategy, we decided to focus on the outdoors because there were fewer companies in this field, maybe because it is harder to make products that suffer from environmental issues."
Looking at the outdoor audio market in 2023 Lima emphasizes there will be a growing emphasis on industrial design. Some of the ways that Magna Audio is responding to this demand beyond the industrial design is to provide premium finishing touches such as powder coating that is similar to high-end outdoor furniture, with an incredible finish, and no welding marks. This approach he notes, provides an elegance to the products that more industrial-looking products can't match.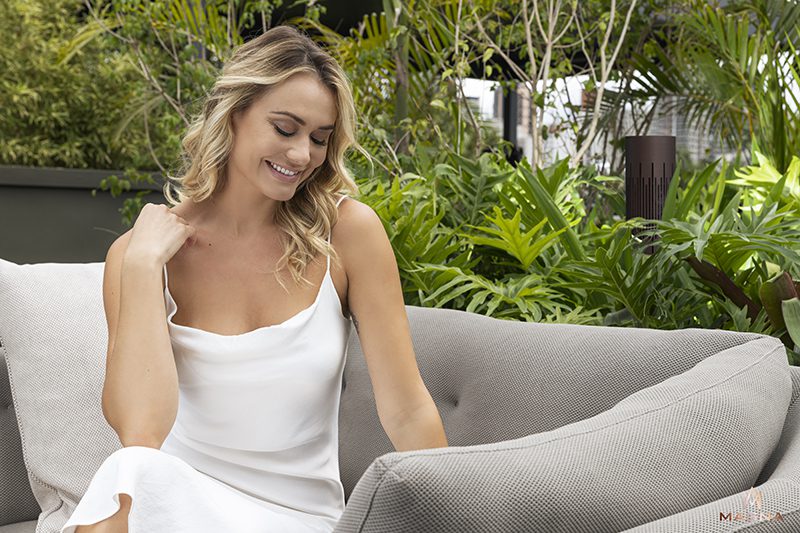 From his perspective Lima adds that right now, the U.S. outdoor technology market is leading the way for the rest of the world in what homeowners' desire from their AV components.
"Most U.S. customers want an audio complete solution. In Brazil or in other less developed markets, most of the customers simply want outdoor audio," observes Lima.
"My feeling is that it happens because the U.S. market is much more mature, which is good for companies like Magna. U.S. dealers also pursue complete solutions—speakers, amps/DSP—which is great because it helps the system to sound better, and this is one of the reasons that we will release our DSP amplifier, the PollyAmp during 2023 Q2 [second quarter]."
Home Theater: Let the Good Times Roll
Rounding out the major categories within the home audio market is home theater. As the tone of the earlier comments suggest, home audio will continue to grow through stereo, whole-house audio, outdoor audio and of course home theater system sales.
Steve Silberman, director of product marketing-entertainment, Savant, says that while overall home theater system sales growth may not be as robust as the past few years, the custom installation market may experience larger sales growth than retail channels.
"The home theater category is going to continue to grow, and though growth this year is predicted to be relatively modest, it may feel more substantial within our channel because we deal with enthusiasts, larger projects, and tip-of-the-spear technologies that have a higher cost than typical consumer solutions," predicts Silberman.
"Here are just a few factors favoring a continued home theater trend: Consumers were less interested in going to a box office theater before COVID. And then, when COVID hit, the 20-year downward box office trajectory just accelerated. Content creators and distributors recognized this, and [streaming services such as] Amazon, Apple, and Netflix are making award-winning high-quality on-demand content, distributed directly to our homes."
In the case of Savant he continues, home theater system sales have skyrocketed driven by these trends in the market. As 2022 ended he points out, Savant dealers were increasingly utilizing its design services for their theater projects. Based on these developments he forecasts that sales should remain strong for high-performance home theater systems.
Circling back to his earlier point about content, Silberman emphasizes there is more content than ever, and even if a movie starts in the theater, it quickly enters the home video category through the market's many streaming services. He also points out that on the hardware side of the equation, soundbars have become an easy point of entry for homeowners.
"A recent report stated that soundbars, as a category, account for half of all discretionary spending on in-home audio," says Silberman.
"Savant invested heavily in this category with our Wireless Smart Audio Soundbar. We'll continue to invest here long into the future because it's what many homeowners want and because it's just been a flat-out home run for us."
Not to overlook the obvious, Silberman comments that 2022 became the year immersive audio came of age. To help dealers take advantage of the residential market's growing adoption of immersive audio technologies, he notes the Savant New York Experience Center invested in a 9.2.4 JBL Synthesis system to demonstrate the capabilities of immersive audio in home environments. In the demonstrations, he states that not only will Savant play the latest Hollywood films, but the company will also play music in stereo and in Dolby Atmos.
What this all means is that the days of home theater playing second fiddle to commercial cinemas are gone he says enthusiastically.
"Home theater can definitely rival commercial theater. Content from 4k Ultra Blu-Ray and Kaleidescape offer both essential uncompressed audio and spectacular image quality," he raves.
"Couple that with products offered through the Savant Store such as Sony ES projectors and Megapixel LED tile solutions, electronics from Arcam and JBL Synthesis, and speakers from JBL and Revel. Savant now provides integrators with all the ingredients needed to deliver state-of-the-art home theaters that not only rival but can surpass commercial theater."
Moreover, he adds that integrators can provide levels of comfort to home theater environments that commercial theaters can never deliver.
"Whether a dedicated home theater or a multi-purpose living space, having a coordinated control system simplifies the entire experience and ties all of the elements together," states Silberman.
"And while this is an element of all Savant Control Systems, I will call out a specific product feature: Scenes. Savant Scenes is a must-use feature in any home theater, allowing homeowners to capture the moment or create from the ground up."
If you enjoyed this article and want to receive more valuable industry content like this, click here to sign up for our digital newsletters!