Hide Speakers Above the Ceiling Tiles and Still Get 360-Degree Sound
Revolution Acoustics' speakers are able to disappear above ceiling tiles and still cover the room with 360-degree sound.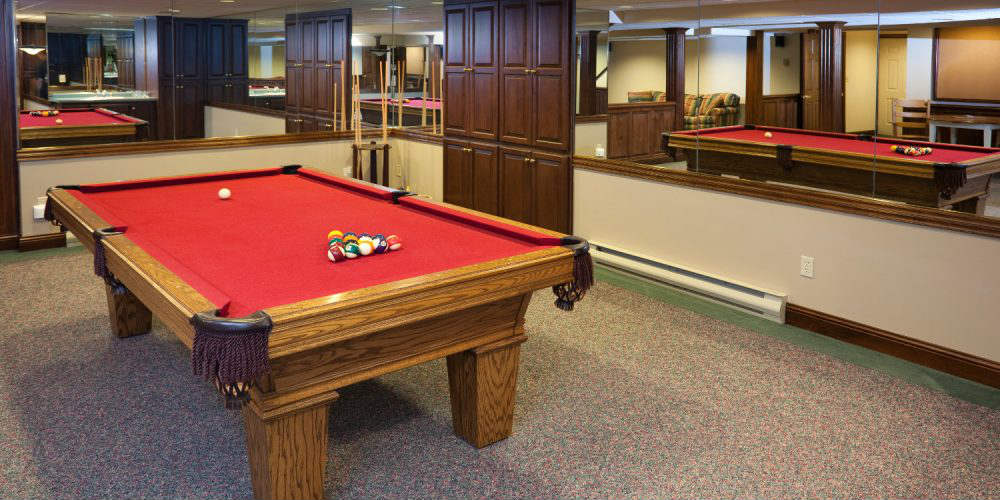 Lisa Montgomery
·
July 30, 2018
A new audio product from Revolution Acoustics has made it possible to install completely hidden audio sources in suspended ceilings. The patent-pending Ubiqui-T360, an innovative ceiling tile mounting system for the SSP6 Multiducer, brings the company's constant-SPL planar wave audio technology to any drop ceiling, with no change in the visible appearance of the ceiling.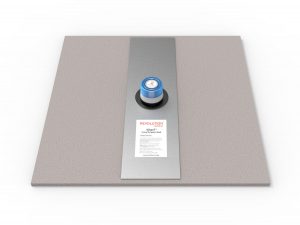 The Ubiqui-T360 mount attaches in less than two minutes by a professional to an existing ceiling tile, after which an SSP6 Multiducer unit is screwed into place.
Once installed, each speaker provides 360-degree coverage of up to 1,200 square feet, with power handling of up to 150 watts (400 watts instantaneous peak). All you see is the ceiling tile; the speaker remains completely concealed.
"With our new product, whole-home audio can really mean the whole home," says Revolution Acoustics CEO Bob Katz.
"The Ubiqui-T360 brings our revolutionary sonic quality to basements, home theaters, playrooms and workout rooms while providing an unmatched value proposition. We provide more uniform coverage, with constant SPL and frequency response, using far fewer speakers than you would need with traditional point-source ceiling speakers."
No Tools Needed
The Ubiqui-T360 panel is sized to fit within 2 feet x 2 feet or 2 feet x 4 feet and metric equivalent sized ceiling panels and does not require any tools for installation.
If that's not crafty enough, Revolution Acoustics offers a speaker that resembles a pendant light. The patent-pending Pendant360 is designed for indoor or outdoor use and provides 360-degree, immersive audio.
Related: A Diagrammatic Guide To Home Theater In-Ceiling Speaker Placement
The Pendant360 may also be mounted horizontally, enabling installation on poles or other open-wall structures.
"The Pendant360 is the only pendant speaker on the market that gives you consistent sound quality and frequency response no matter where you are standing or sitting," says Katz, "and its small footprint and flat, paintable surface allows it to disappear into its surroundings.
Each Pendant360 unit measures only 13.8-inches x 13.8-inches x 0.6-inches.
---
7 Clever Ways to Hide Home Technology - CE Pro Download
Most technology products are not that visually appealing. Black boxes and tangled wires do not add to the character of a high-end smart home project. Luckily, our integrator readers have a number of clever solutions so these components don't have to be visible in your next project.
---
About the Author
---
Lisa Montgomery has been a member of the CE Pro and Electronic House editorial teams for nearly 20 years; most of that time as the Editor of Electronic House. With a knack for explaining complex high-tech topics in terms that average consumers can understand, her style of writing resonates with people who are interested in adding electronic systems to their homes, but are unsure of the steps involved and the solutions available. From basic lighting control systems to full-blown automation systems, Lisa understands the home electronics market well, and is able to point consumers in the right direction on their quest for a smarter, more convenient, efficient and enjoyable home. Over the years, she has developed close relationships with key manufacturers and seasoned custom electronics professionals, giving her a keen sense of what home technologies are hot now and what is on the horizon. She shares this wisdom regularly through feature stories, product roundups, case studies technology spotlights and comprehensive guides and books. Have a suggestion or a topic you want to read more about? Email Lisa at lmontgomery@ehpub.com
Follow Lisa on social media:

Lisa also participates in these groups:
LinkedIn · Google+
Speakers
Alexa, Meet Bose: In-Depth Review of Bose's New Smart Speaker System
Product Briefs: Z-Wave Gecko; RTI QMotion Driver; Centralite Alexa Certified; Crestron Showroom
Sonos Delays Google Assistant Introduction to 2019, Begins Private Beta
WiSA's Big Comeback? LG Plans Big OLED Panels Meant for Wireless Atmos and DTS:X Channels
Paul Hales of Pro Audio Technology Points Out the Risks Associated with Automated EQ
View more on Speakers
Take Our Latest Quiz
How Well Do You Understand Ethernet Cables and Connectors?