Sound For What You See
Listen and watch differently with the new Marantz CINEMA series. With artisanal craftsmanship, inspired design, and nearly 70 years of innovation. This is cinematic sound, redefined. That means sound that's better than the theaters, to reveal entertainment the way it's meant to be heard.
Bring home the sound of cinema.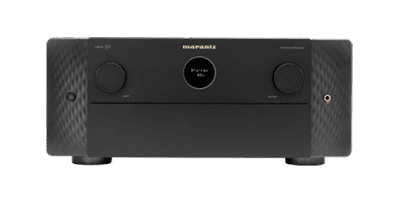 Flagship 9.4 Channel | 125 watts per channel AV receiver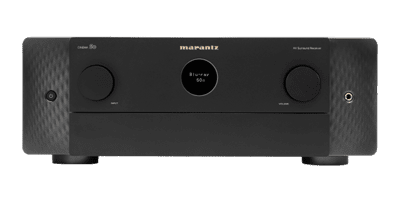 Premium 9.4 Channel | 110 watts per channel AV receiver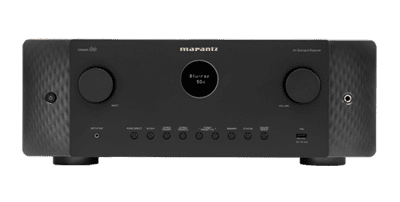 Premium 7.2 Channel | 100 watts per channel AV receiver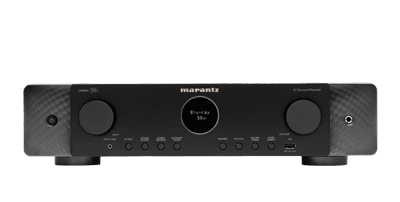 Slimline 7.2 Channel | 50 watts per channel AV receiver
Dealer Resources
Marantz authorized dealers can join the Sound United Hub/Masimo Consumer Hub to have instant access to all Marketing Material like images, videos, info sheets and more. Also see our All Models Chart for a convenient view of the full lineup.
The Apex of Home Cinema
Introducing the ultimate foundation to your home theater. Built on the Marantz exclusive HDAM technology, the AV 10 and AMP 10 work together to create an elite, reference-level entertainment system, with 16-channel amplification of the AMP 10 matched by the discrete circuitry and seven HDMI inputs of the AV 10 . Seamlessly in sync, the duo brings the best of cinematic sound home to you.
Marantz Reference-Level System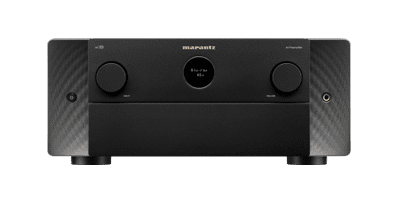 Reference 15.4 Channel Home Theater Pre-amplifier/Processor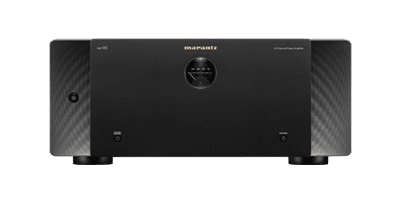 Reference 16-Channel 200-Watt-per-Channel Amplifier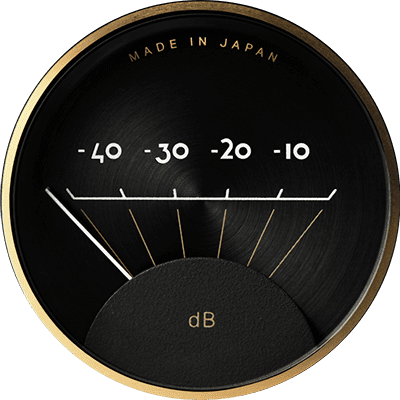 Crafted by Artisans
Engineered in Japan and hand-tuned by our in-house Sound Master, each piece is expertly crafted for home cinema. The result: entertainment as it's meant to be heard.
Advanced Technology
The new CINEMA Series high-performance sound is driven by state-of-the-art technology and features, including the latest in immersive audio formats, 8k video, room optimization, streaming and more. Hear what you've been missing.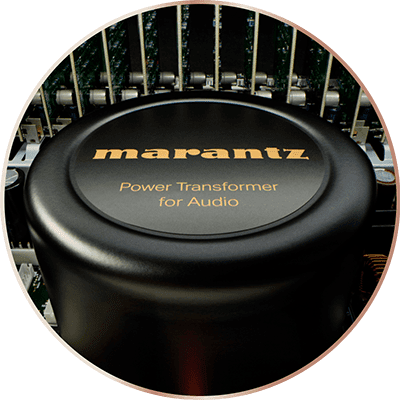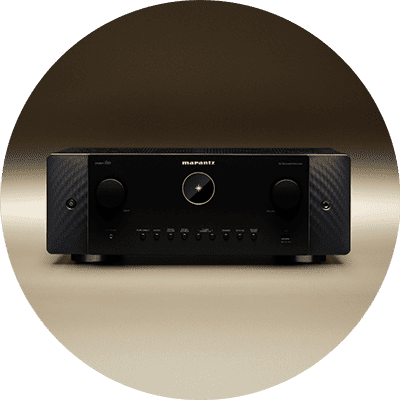 Sleek and Streamlined
Luxurious accents, elevated materials, and inspired style add up to sound that fits beautifully in your home.
Elegantly Effortless
Listen and watch with sound that's tailored to you. The CINEMA Series is effortless. It is easy to use, install and manage, with integrated voice assistants, a modern TV interface, and greater customization than ever before.