CEDIA Expo 2022 in Dallas from Sept. 29-Oct. 1 aims to be the first "normal" CEDIA Expo in 3 years, and thus it is vital that attendees prepare properly to tackle the trade show floor.
CE Pro's Ultimate CEDIA Expo 2022 Preview webinar will take a deep dive look at every area of the exhibit floor and isolate some of the key "can't-miss booths," offer some insight into what we might see in the biggest booths this year, while also pinpointing some of the "hidden gem" smaller booths.
Our panel of experts will identify the key exhibitors in:
Home Control
Security
Lighting & Shades
Wellness
Resimercial/Commercial
Networking
RMR
AV
Outdoor
Guaranteed, this free, one-hour webinar will be your ultimate guide to the showfloor.
Panelists: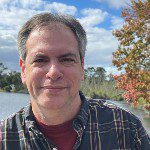 Avi Rosenthal, Managing Partner, Bluesalve
Avi Rosenthal has been in the connected device industry for over 25 years. He is currently the Managing Partner of bluesalve partners, a full-service consulting firm to the Consumer Products and Connected Device industries. He has held numerous leadership roles within the IoT industry at Nortek, Legrand, Evolve and Superna among others. He currently serves on the board of the Z-Wave Alliance, and as chair of the Trade Policy working group of the CTA. Through his deep connections with manufacturers, dealers, and retailers, he has the insights and resources needed to develop, market and manufacture products and services for the IoT Industry. He co-founded one of the largest Integration firms in the US. He is the recipient of the prestigious CTA Mark of Excellence Leadership Award.
Shawn Hansson, CEO and Founder, Logic Integration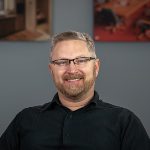 With more than 25 years of audiovisual industry experience Hansson is recognized as a young leader with a strong vision. He was awarded the "Top 25 GenXYZ influential leaders" by ColoradoBiz magazine and "Top 40 Under 40 Leaders" by Commercial Integrator magazine. Shawn was also recently a recipient of the 2020 CTA Smart Home Leadership Award at the Consumer Electronics Show in Las Vegas.
Since the company's inception in 2004, Logic Integration has been recognized for numerous accolades under the leadership of Hansson. This includes recognition as a multi-year honoree of the Inc. 500/5000 "Fastest Growing Companies in the US", multi-winner of ColoradoBiz Magazine's "Best AV company in Colorado", 2021 "Titan100" Top CEO in Colorado, "Colorado Companies to Watch" winner, multi-winner of "Colorado's Top 200 Private Companies," CEDIA's "Contractor of the Year," "2014 and 2022 Integrator of the Year" by the Consumer Technology Association, and "2021 Integrator of the Year" by the Commercial Integrator Magazine.
Walt Zerbe, Senior Director of Technology & Standards, CEDIA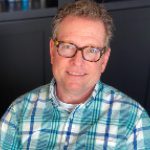 Walt Zerbe is the Senior Director of Technology and Standards for CEDIA and host of The CEDIA Podcast. Walt has over 30 years of experience in the industry working primarily in product development and product strategy for audio manufacturers such as Legrand (Nuvo, OnQ) and Russound and in volunteering roles in standards and technology councils. Zerbe oversees the joint CEDIA/CTA R10 Standards Group and CEDIA Technology Council. In addition, Zerbe has volunteered in many roles over the years, including the CTA Audio Division Board (chair), CTA Division Executive Board (DEB), CTA TechHome, CTA Multi-Room Audio Video Council, R3 standards group (chair), CTA Technology and Standards Council (chair), CTA Board of Industry Leaders (BIL). Zerbe is also a co-founder of the CEDIA/CTA R10 Residential Systems Standards body and past chair. Before joining the manufacturer side of the industry, Walt was president and founder of a custom low voltage integration firm.
Recognizing his years of involvement in standards development and his leadership within the industry, Zerbe was awarded the CTA Technology Achievement Award and the CTA TechHome Division Mark of Excellence Leadership Award.