Speed Dating to Debut at 2018 CEDIA Expo
2018 CEDIA Expo will mark the debut of Tech Bites in which suppliers will have 3 minutes to wow the crowd on the Smart Stage about their new product and field questions.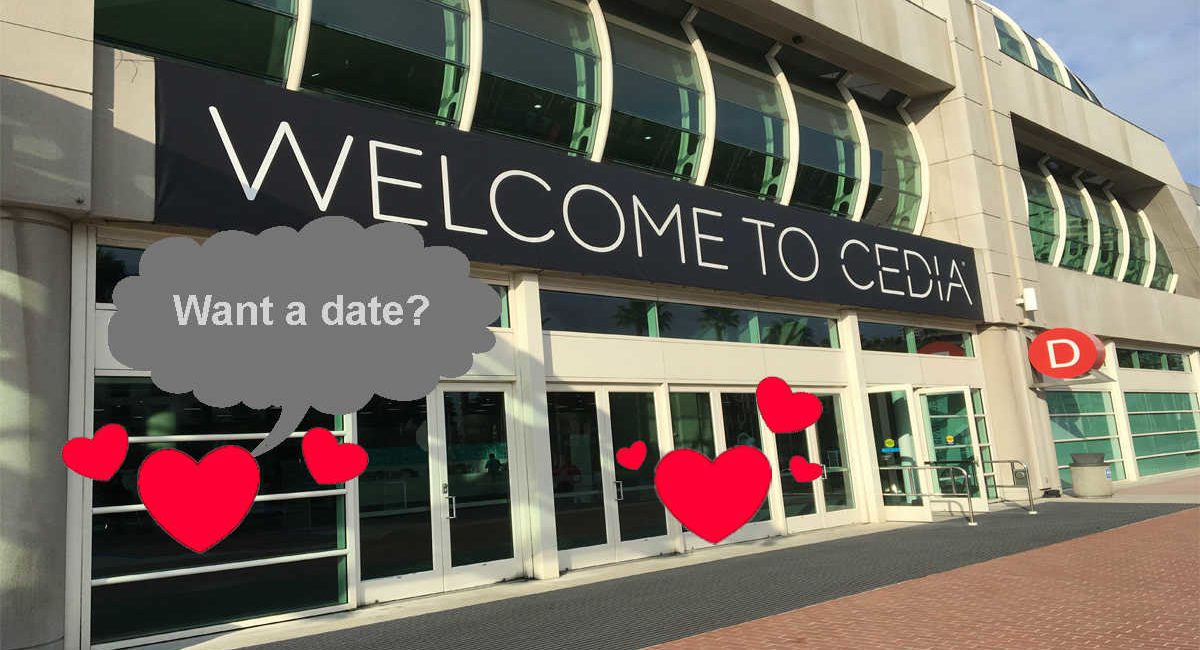 Taking a page from the "speed dating" concept, the 2018 CEDIA Expo will debut a new program dubbed "Tech Bites" in which manufacturers will present "lively" three-minute presentations about a new product launch, followed by a three-minute Q&A session with the media and integrators. A judging panel will choose the top 15 brands as the winners.
TechBites will be held on the 2018 CEDIA Expo Smart Stage from September 6-8, 2018 in San Diego. Exhibiting brands are now invited to apply.
TechBites is designed for exhibiting brands to launch their most innovative products. A judging panel from different areas of the industry will choose 15 brands who are bringing the latest and most innovative products to the show to participate. The application form is now open, and selected brands will be announced in July 2018.
TechBites will showcase five brands on each day of the Expo. Each day will feature a unique category:
Smart Home —

September 6

Home Theater —

September 7

Security —

September 8
"TechBites will give brands an opportunity to share their innovations in an enthusiastic and energetic format at CEDIA Expo 2018," says Brian Pagel, senior vice president, Emerald Expositions. "We are excited to introduce this new program, giving brands the chance to tell their story at the industry's top-tier event for connected technology within the built environment. We encourage any and all exhibiting brands to apply for this opportunity."
On each of the three days of TechBites, presentation highlights will be shared and live streamed via CEDIA Expo's Facebook page.
The Smart Stage will also feature the CE Pro Tech Talks throughout the show covering topics including service, RMR, fiber, and more.