Sonos Reports 6% Revenue Growth; Hints at New Category Expansion
Sonos attributes solid Q1 $496M revenues in part to its 'energized home solutions' and hints at new product categories, but experiences 'reduced sell-through velocity' near end of year.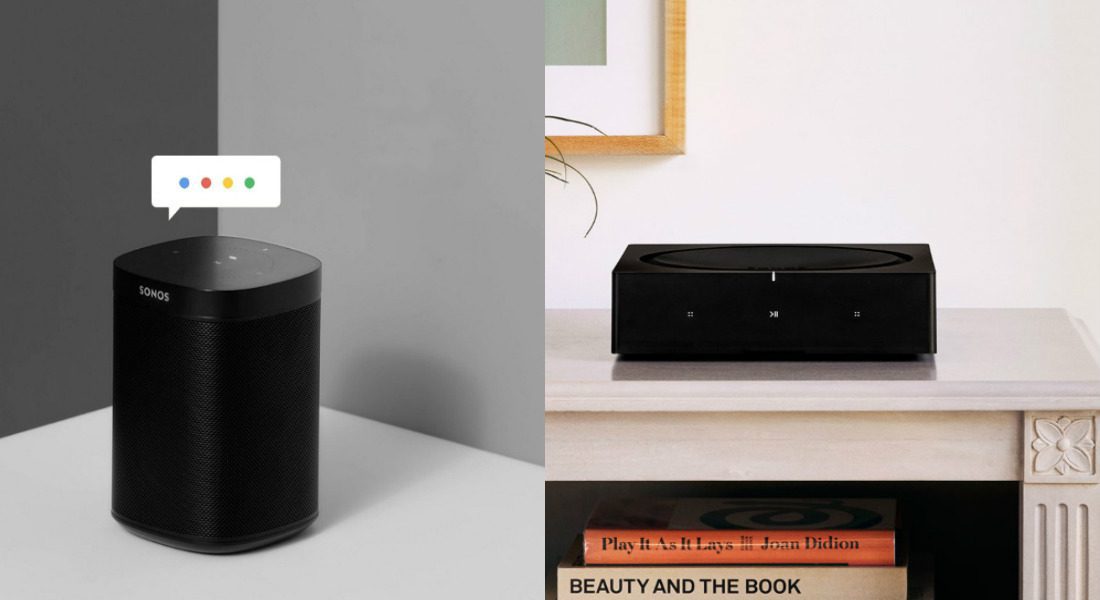 Sonos (NASDAQ: SONO) is looking at new categories of equipment, and is "reinvigorating" its custom installation product offerings. Those are two of the big takeaways for integrators from the company's Q1 Fiscal Year 2019 investor report.
Sonos reported its best quarter ever in terms of sales and profit in the quarter ended December 29, 2018, hitting $496 million, a 6 percent growth rate versus the previous year. Unit sales were 2,384,581.
Profit-wise, the company delivered $87 million in EBITDA, up 34 percent year over year. The Santa Barbara, Calif.-based company reports it now has units in more than 8 million homes.
"If I were to highlight one thing form Q1, it would be the success of our home theater portfolio," says CEO Patrick Spence speaking with investors. "Beam led the way, and we achieved 42 percent year-over-year growth across the home theater portfolio."
"We've been reinvigorating our installed solutions channel with new products and a renewed commitment to the professional installer community."
— Patrick Spence, Sonos
He added, "2019 is off to a good start, thanks to our strong portfolio of products, and we have some exciting things coming."
In particular, he highlighted the introduction of Google Assistant coming to Sonos and its new outdoor speaker offering built around the Sonos Amp and Sonos Architectural speaker from Sonance.
"We've been reinvigorating our installed solutions channel with new products and a renewed commitment to the professional installer community," says Spence.
Sonos Energized Home Solutions
In a letter to investors, the company gave credit to the custom installation channel for establishing the company:
"In many ways, these people helped to establish the first wave of Sonos as they connected our technology solutions with homes all over the world. Integrators have always looked for simple, high-quality audio solutions that just work, and for many years, Sonos has been the leading solution. Over time, this channel has delivered the highest Net Promoter Scores and highest revenue per household within our customer base."
Related: Sonos and Sonance Announce Pricing, Features for Indoor and Outdoor Speakers
To serve the channel, Sonos debuted its Sonos Amp recently.
"However, we have been missing a significant revenue attach opportunity for over a decade. A typical custom integrator's home audio installation could include four to six CONNECT:AMPs connected to eight to 12 passive, wired speakers from a legacy audio brand.
"To deliver an integrated solution and capture a broader market opportunity, we developed Sonos Architectural by Sonance, an all-new collection of installed, passive speakers designed and optimized for Sonos Amp," says the company.
Potential New Categories; 2019 Outlook
Spence played it close to the vest when talking with investors about possible new product categories for the company.
"I think, there is a lot of opportunity… a lot of categories that we don't play in today," he said. Spence noted that the company analyzed the possible size of the product category, and how any new category might benefit from being part of the Sonos ecosystem. He said Sonos then looks at what level of innovation it can bring to a new product category.
"It's something that we think about and we'll guide the products that you see from us over the next two to three years," he added.
Sonos is anticipating solid 10 percent to 12 percent growth in 2019 ($1.25 billion to $1.275 billion in revenue), but the company did note it experienced "reduced sell-through velocity toward the end of Q1 FY2019, [which] created higher channel inventory levels than we would have liked heading into Q2 FY2019."
However, the company does not expect it to affect full-year revenue, especially once its new IKEA partnership is in full swing.
Sonos stock price fell 15 percent after the release of the Q1 report, but not related to any product news. During its investor call, company CFO Mike Gianetto announced he is retiring, which sent Wall St. speculators to sell the stock, which now hovers in the $10/share range.