GJD to Exhibit at CEDIA Expo 2018 for the First Time
GJD will be showing off its IP technology and how it integrates with Control4 products at CEDIA Expo 2018.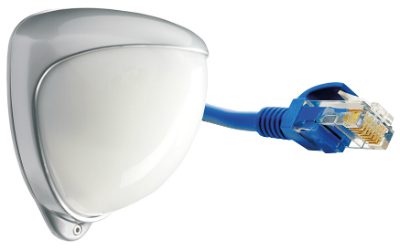 GJD, a manufacturer, designer and supplier of electronic perimeter detection and high performance LED illumination equipment, today announced it will be exhibiting at the CEDIA Expo taking place at the San Diego Convention Center, September 4-8, 2018.
GJD entered the American market over a year ago and showed their commitment by setting up GJD USA Inc.
"We are excited to exhibit at our first CEDIA expo. GJD's innovative and unique IP product range easily integrates with home automation systems and VMS providers, offering smart residential solutions," says Paul Tibbenham, vice president, GJD.
"We are looking forward to meeting new customers and showing our advanced security and home automation technologies."
7 Reasons To Use GJD's IP Range
Visitors will be able to find GJD at its kiosk on the Control4 booth (5120). GJD will be demonstrating how their IP technology connects with Control4 to create personalized solutions, which the company believes ultimately helps to make homes more comfortable, convenient and secure.
Read Next: 7 Top CE Pro Product Stories of 2018
The company also believes that by integrating its IP detectors and IP LED illuminators with Control4, users benefit from greater efficiency and high security, as well as flexible and versatile solutions.
So, why use GJD's IP range? GJD highlights seven key reasons:
The DECT IP is the ONLY external detector that provides real data on light level and temperature outside the home
Products can be installed as stand-alone intelligent IP devices, allowing residential property owners to create smart customised actions to suit specific requirements
Easy integration with existing home automation and building management systems, saving time and money as you don't have to do a complete system upgrade
GJD have decades of experience with detection and lighting systems, when you purchase a GJD product you gain access to GJD's technical support and knowledge
Full integration with a variety of home automation drivers
High levels of security for perimeter and intrusion detection
Near zero false alarms