As Chris Scanlan prepared to host 50 dealers for three-day training event at Industry Tech Sales in Mendota Heights, Minn., he was a bit nervous. The distributor's network kept dropping offline.
"We have an AV-over-IP system in the office, and it just wasn't working properly," recalls Scanlan, account manager/sales engineer at Industry Tech Sales. "Finally, at 5 o'clock the night before the training we decided to pull that switch offline and install a NETGEAR unit. We went into our inventory, grabbed a NETGEAR switch and installed it. Within 5 minutes it was racked, configured, and up and running, and we walked out the door. The next day the training went off without a hitch. It was a lot of fun talking about that for the next two days with the group!"
As far as Scanlan is concerned, the success of that NETGEAR switch during the training event is a microcosm of how well the entire product line, including the new wireless access points, works for AV integrators. And he should know… in addition to his role at Industry Tech Sales, Scanlan owns CS Consulting, an engineering-based consulting firm that offers advanced technical services for dealers, including pre-sales support, writing bid specifications, creating scope-of-work system designs, project management and network configuration.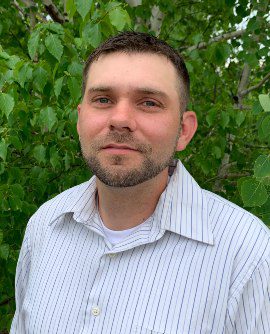 "Other switches are built for the IT world, but NETGEAR built its switches focused on AV applications," he says. "They have taken a lot of the IT-specialty work out by setting up the necessary AV protocols for Dante, AV-over-IP, Q-LAN, NDI for video, and ARCNET for lighting. NETGEAR built in pre-configurations where you can identify the VLAN for a device and it sets up all the QOS [Quality of Service], IGMP [Internet Group Management Protocol], the multicast, the jumbo frames, etc. They have tailored it nicely for the dealer. It just works. That is the easiest thing to say about it… it just works."
Scanlon notes that some of the large IT-centric switches are hard to set up for AV applications.
"When it comes to AV protocols, I have ripped out a lot of switches from other brands. Setting those up for AV is harder, and we often can't get the QOS to work perfectly, or get the signals to pass properly. We put in the NETGEAR and it fixes the problems," he adds.
In some applications, he uses NETGEAR to handle an AV sub-network within a main network with another switch.
While Scanlan praises NETGEAR's AV switches, he says their large 10G switches are also workhorses on the IT side. "They really took thought into the physical manufacturing of the switches. They are massive, robust switches," he describes.
NETGEAR Tech Support, Margin Protection
One of the integrator-friendly elements Scanlan points to from NETGEAR is tech support from Pro AV and Pro WiFi Design Services.
"It's not just tech support. They have engineers on the same email chain so when you send an inquiry into them you are getting well beyond Level 1 support. You are getting the engineers, the account managers and the sales engineers. The support is amazing," he exclaims.
Other dealer-supportive aspects from NETGEAR include maintaining the integrity of the product margins, protection from being "price-shopped," and flexible mounting options that take into account multiple applications, such as the ability to mount the device from the front.
Lastly, the company's multi-gig access points are following in the same footsteps as the switches in terms of their dealer-friendly facets.
"NETGEAR has learned a lot from their AV switches on how they go to market and their pricing. Now they are emulating that with their series of Wi-Fi access points," he notes.
post
If you enjoyed this article and want to receive more valuable industry content like this, click here to sign up for our digital newsletters!