19 'Missing' Features in Outdoor Products Integrators Want to See
While outdoor technologies have matured significantly over the last few years, CE Pro readers are not satisfied. Here are some features they would love to see in future products.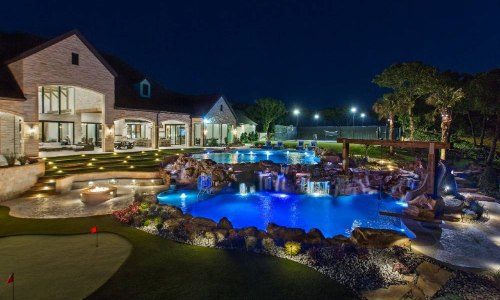 CE pros are never shy about giving their opinions on anything, and the growing outdoor technology market is now on their radar, especially as the spring season rolls around and homeowners begin their landscaping projects. Dealers' interest is especially great these days because the outdoor technology space has become more competitive than ever, both in terms of installation and product offerings.
In the past several years, numerous companies have moved into outdoor sector, which was previously a niche market with a handful of key players. It means more product options from which to research and choose.
Even still, there are several "missing" features that are top of mind among integrators for outdoor equipment, in addition to the greater durability.
From verbatim comments from survey respondents, here are some of the features (some realistic and some that are very wishful thinking) that CE pros are hankering for:
19 Features CE Pro Readers Want Most in Outdoor AV
Outdoor speakers that can be placed in the soffit vent under the eave of a home, totally hidden from view
Improved wireless connectivity for outdoor audio and video
Quality outdoor demo kit that includes an amplifier to demonstrate outdoor audio systems for clients
Quality surge protection for outdoor systems
Better variety of colors for outdoor speakers so they can blend in the landscape as well as the side of a home less conspicuously
Stronger bass for outdoor audio, especially for 70V solutions
Compact bass and mid-bass loudspeaker options
More 70V amp options with lower power requirements and lower price points
Combination loudspeaker/landscape lights
Better trim adjustment for volume output for outdoor systems
More realistic-looking rock speakers
Longer-lasting outdoor speakers and TVs
Lifetime warranties for outdoor product
Better user interfaces for outdoor systems in general that are not part of an integrated indoor control system
Active outdoor soundbar
5.1-channel outdoor soundbar
Two-zone audio streamer that is less than $400
Better built-in microphones in outdoor video surveillance systems
Low-voltage TVs