Lutron Unveils New HomeWorks, LED+ Dimming Technology
Lutron releases the first update to HomeWorks in 8 years, and debuts next-gen LED+ dimming technology in its 'Luxury Sanctuary' booth at CEDIA Expo.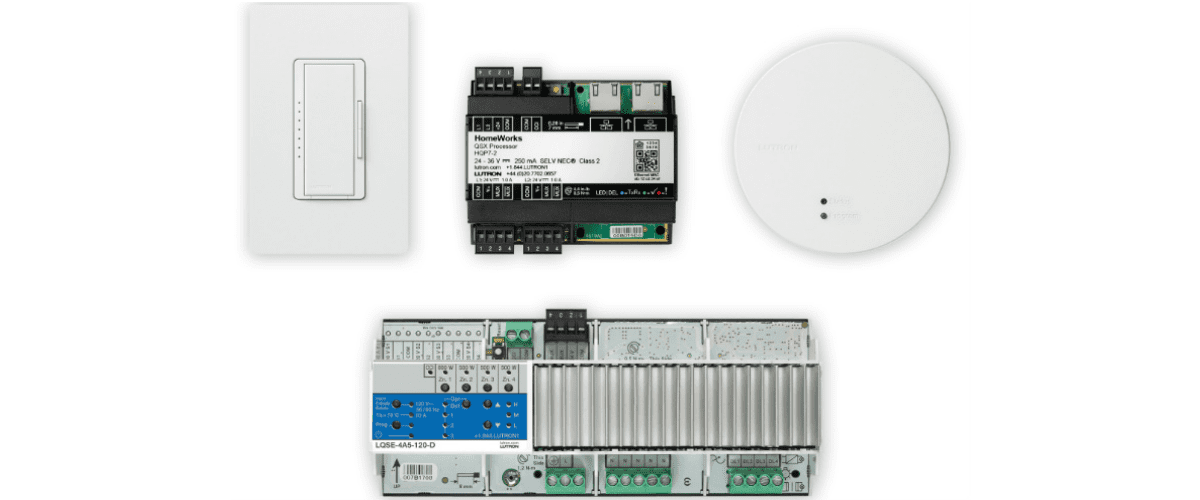 The engineers at Lutron have been busy. At CEDIA Expo 2019 in Denver, Lutron is releasing a slew of new engineering achievements, including the first update to its flagship HomeWorks control system since 2011, new advanced dimming technology dubbed LED+, and more.
"This is our biggest CEDIA Expo in a decade. We are excited this year at CEDIA Expo to be seeding the foundations for the next decade of profitable and sustainable growth for integrators," says Ed Blair, co-president of Lutron.
"Other companies are satisfied announcing the latest version of the control platform software… we are doing that, plus announcing the next-generation of dimming technology. These technology debuts are on an unprecedented scale and represent a substantial investment by Lutron in the custom installation business."
New Lutron Technology & 'Luxury Sanctuary'
The new Lutron launches include:
New HomeWorks control system with a next-gen QSX processor. The new fifth-generation update, simply called HomeWorks, replaces HomeWorks QS that debuted in 2011. HomeWorks first debuted in 1993, and was followed by HomeWorks Interactive in 1997 and HomeWorks Illuminations in 2002.
Among other features, the new HomeWorks is natively designed to handle lighting control, as well as dynamic spectrum lighting and shades. The new Homeworks is fundamentally limitless in terms of the number devices it can handle.
"We have never encountered a system that was too big for HomeWorks," quips Blair.
Updated Ketra lighting with Lutron's Clear Connect Type X wireless technology, which allows for native support of Ketra in HomeWorks. That native support means integrators can design Ketra lighting systems using the new HomeWorks Designer 15.0 software, eliminating the need for the separate Ketra Design Studio.
That means setting up the IP addressability, color temperature, shows/scenes, color spectrum, vibrancy and proximity-based commissioning of Ketra light sources can all be set via a single stand-alone web tool.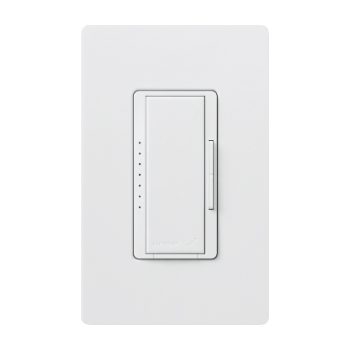 Advanced LED+ technology inside Lutron's DIN Rail solution and Maestro dimmers that automatically adapts to forward or reverse phase LED bulbs, plus works on two-wire or three-wire solutions to eliminate retrofit hassles.
"The new LED+ technology simplifies product selection, handling advanced LED, halogen, magnetic low voltage (MLV) and incandescent load control in one device. No longer does a technician have to worry if he has the right dimmer on the truck when he rolls out to a jobsite," says Blair.
In the DIN rail solution, the phase-selectable LED+ technology control up to a full 1920W circuit of load across four outputs with an 800W capacity on the first output and 500W on each subsequent output.
In the Maestro, LED+ controls 250W LED, 500W incandescents, halogen, or electronic low voltage (ELV), and 400VA MLV.
Wider 12-foot (144 inches) shades for its Sivoia QS Roller 64 line of motorized shades, expanded from 102 inches. The new WIDR technology means a 12-foot-wide shade can fit into a 4×4-inch pocket, which represents a 30% reduction in the size of the pocket previously.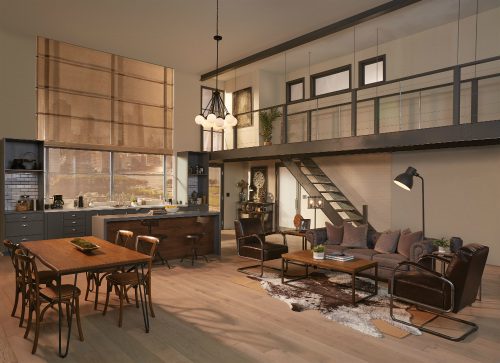 Quieter motors for the Sivioia QS Roller 64 shades that emit half the sound as the previous motors
Several new finishes for its Palladiom exposed roller shading system: Brass, Satin Graphite and Opal White to its finishes.
All of these new technologies are going to be showcased in Lutron's booth #2501 at CEDIA Expo, which will feature the company's "Luxury Sanctuary."
According to Blair, the space will take the lighting design concept that Lutron showed last year in one room to a larger, multi-room experience. The space will take attendees on 15-minute tours through a kitchen, bathroom, bedroom and entertainment room.