Audio America Rebrands as Next Level Distribution
It's 'important that our name matches the essence of what we do' as Next Level Distribution expands & evolves, says owner Ryan Munder; Dallas, L.A. centers opening soon.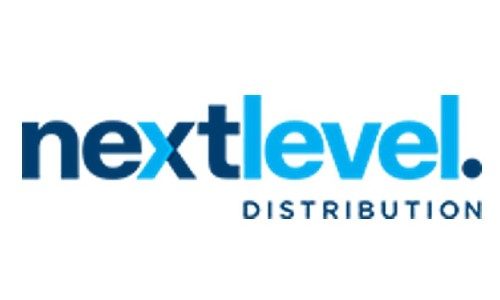 Audio America, a wide-reaching distributor of consumer electronics and 12V products with distribution centers in five states, announces it will now be operating under the name Next Level Distribution, LLC.
With a "new and elevated vision for the future," Next Level Distribution says it remains committed to connecting retailers with hundreds of leading electronics brands. Along with the rebranding comes an improved website, designed to simplify and streamline the purchasing process, the PowerHouse Alliance member company says.
"As our brand continues to evolve over time and our company expands into new categories, it is important that our name matches the essence of what we do," states owner and chairman Ryan Munder. "Our decision to move forward as Next Level Distribution, LLC reflects that very evolution, empowering the retailers we work with and elevating their businesses to the next level as well."
Additionally, Next Level Distribution, which acquired Consumer Electronics Distributors, Inc. in February 2020, is getting ready to open new distribution centers in the greater Dallas and Los Angeles areas in the coming months, it says.
Next Level Buying Experience Is the Idea
The company, headquartered in Jupiter, Fla., with business operations in Georgia, Illinois, California, Wisconsin and Minnesota, has more than 25 years of experience in distribution throughout the United States, offering same-day shipping and extended cut-off times for best-in-class customer service.
"When we look out to 2021 and beyond, we see infinite opportunity," says CEO Jonathan Elster. "It is an exciting time to be in the distribution industry and we are committed to providing an outstanding buying experience for our customers from start to finish."
Next Level Distribution says it will continue to provide customers with exceptional service as it did as under the Audio America name. That includes 24-hour pick-up available at all locations, a dedicated sales representative for every account, weekly customer trainings, and flexible credit services. Retailers have access to more than 14,000 SKUs, with 99.9% shipping accuracy and just-in-time inventory solutions, the company notes.
"We feel confident that our continued expansion, paired with our new name and enhanced website, will result in Next Level service. This approach, in name but more crucially in practice, takes us as well as our customers and retailers to where we aspire to be," says Elster.