Dave Grohl in the song "Times Like These" sang, "It's times like these you learn to live again." Based on how 2020 has gone, Lenbrook has taken the advice of the head Foo Fighter to ensure its dealers can succeed in today's pandemic environment.
Stephen Baker, senior director of sales, Lenbrook, explains that due to the need for society to quarantine at home, people have changed longstanding habits. Baker says that with people spending more time at home and less time involved in activities ranging from travel, to dining out, and attending sporting and live music events, the public has rediscovered their music and home theater systems.
He contends that with people at home engaged with their home entertainment systems and utilizing content delivery methods that are predominantly driven by streaming platforms, Lenbrook and its brands are in a position to support consumers' new usage preferences.
"The pandemic has changed people's habits. We've done well and sold a lot of product. We've been fortunate enough to put together a series of products that are tuned into how people are using products these days," he states.
"The largest shift in paradigm has been going from analog to digital, and from lower resolution to higher resolution. We're also seeing the phenomenon such as content migrating from fixed media to the cloud and streaming based media. We see people transition from wired to wireless products, and people value mobility so people can enjoy their music from multiple locations."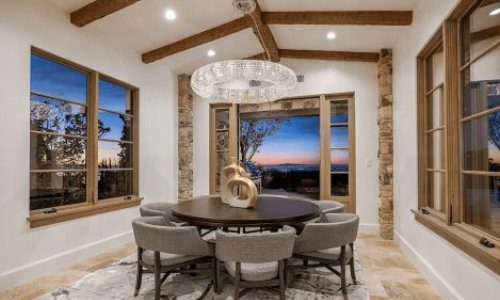 As a custom integrator, lighting is in demand. Effective communication, education and showcasing the value proposition of LED light fixtures in conjunction with integrative control systems are the keys to overcoming challenges and closing sales in this specialized market. Join us as we discuss the future of digital lighting and control with David Warfel from Light Can Help You and Patrick Laidlaw and Mark Moody from AiSPIRE.
Register Now! 
Serving as the foundation of Lenbrook's ability to support today's consumer usage preferences is its Bluesound product line and BluOS whole-house audio platform.
"We know that people love to stream audio, it's the central way people listen. We wanted to provide a superior experience in how to do that for several years now," comments Baker.
"All of those trends are reflected in the design ideas of the products Lenbrook has brought product to market the past several years. During COVID we've made adjustments, but there have been no interruptions in our business. From a commercial point of view, we've been able to provide an uninterrupted resource for our CI and retail partners."
In 2020 Custom Channel, Dealer Support Critical Points in Today's World
According to Baker, a fundamental part of Lenbrook's mission statement has been to provide its dealers and their customers with a value-minded, high-performance premium experience.
Adapting to the impact of the coronavirus, Baker points out that back in March the company immediately shifted gears to provide dealers with online webinars, and since the start of quarantining the company has produced more than 80 webinars. Between the original airing of those webinars and their rebroadcasts, Baker says the company has been able to present important product and training information to thousands of dealers' personnel.
Once the pandemic is over, he notes that Lenbrook will also continue with its "Tech Tuesday" training sessions due to the success of the program.
Not forgetting the product side of the dealer relationship equation, Baker stresses the company has been diligently working on improving its products and bolstering its sales support capabilities.
"We've released many updates to BluOS, the most recent being Version 3.12, and introduced new drivers for Crestron Media Player and URC. On a less technical side, we've expanded our relationship with Neil Young Archives to globally provide access beyond North America . We are constantly improving the services that make up BluOS," emphasizes Baker.
"This past year we also re introduced sales reps. They came onboard about a year ago at CEDIA. We set out to create a rep-based sales force and the criteria for their selection was their level of expertise in CI. There are a couple of territories vacant, but most are covered by professional, established rep firms in the CI community. We have local expertise in CI now and that benefits dealers in new ways."
Some of the new products the company has introduced under its NAD, Bluesound, PSB and DALI brands (Lenbrook is the North American distributor of DALI) include the NAD C 298 Amplifier, Masters M28 MultiChannel Power Amplifier and Masters M33 Streaming DAC Amplifier, as well as Bluesound PULSE SUB+; the PSB Alpha AM3, AM5 and Performance Wall Mount (PWM) on wall loudspeakers, and the DALI OBERON C Series.
Baker says these products reflect the latest market trends that include how people are actually listening to music and watching home theater content.
Helping dealers to create cohesive systems, Baker states that Lenbrook has worked with nearly all of the major control and automation companies to develop third-party drivers to ensure reliable system integration.
Through the flexibility of the BluOS platform he says that integrators can assemble systems that include as many as 64 zones. These systems support high-resolution technologies, including MQA, and the TIDAL and Qobuz streaming services that offer high-res audio streaming options.
These systems can include home theater zones, and because of Lenbrook's work with companies such as Crestron, Control 4, Lutron, URC, RTI, and Elan, integrators have the ability to meet just about any system configuration with complete control and high-res audio capabilities.
Beyond these types of products, Lenbrook is also trying to be creative in its product development. Baker underscores the possibilities associated with wireless powered speakers, which he says is a product category that is gaining momentum with consumers.
"We are the distributor for DALI in America and they first came out with the CALLISTO series, with the DALI Sound Hub and optional BluOS module over a year ago, followed by the RUBICON C. We now have a lower priced series called OBERON C, with the DALI Sound Hub Compact, which features aptX HD Bluetooth connectivity. The original DALI Sound Hub, which optionally features BluOS, is also compatible with the OBERON C," he notes.
"High resolution wireless speakers are a great idea and that's why I mention this. It's a new product category and there are customers that want this. There are customers that don't want to settle for a lower end technology. They don't want a simple Bluetooth speaker, but rather they want a full-range speaker system."
Bluesound and BluOS Enter a new Market
Bringing its whole-house audio platform to an entirely new industry, Baker says that dealers that service the commercial AV industry through boardroom, retail, public spaces and other vertical market installations now have the ability to specify Bluesound Professional to these clients.
Using many of the same basic principles that serve as the foundation for its residential line of products, Baker says Lenbrook developed its commercial BluOS family of products because there is a need for these products in that industry.
"There are lots of streaming solutions for the home, but not many for commercial. We wanted to bring the same level of functionality from the home market to the pro market. We have enhanced security features on the Bluesound Professional products," explains Baker.
More news from the Lenbrook family of brands: PSB Speakers
Alpha AM3 & AM5 Powered Loudspeakers
"The pro product doesn't have Wi-Fi, Bluetooth or AirPlay. They are balanced, and most are designed to function in a 19-inch rack space … some have microphone inputs. They are all set for pro audio with commercial audio reference levels, which is a lot hotter specification than consumer products—roughly 14dB higher than consumer products. Some of the speaker skus are Power over Ethernet [PoE], so there are differences to make them ideal for commercial applications. We think they are two distinct channels. While Bluesound Professional is a separate commercial audio brand within Lenbrook, headed by industry veteran Graeme Harrison, we know there will be overlap so we are prepared for the overlap to work with the pro team to accommodate those dealers. For any dealer interested in both the residential and commercial products it is as simple as buying from separate divisions of Lenbrook. We will support both markets equally."
With 2020 drawing to a close, many people are looking forward to 2021 for a lot of reasons. Focusing specifically on the upcoming new year in terms of BluOS, Baker adds that Lenbrook is bullish on the surging streaming amplifier category, and the opportunities that await in the custom installation industry.
"You'll see more products. We are building more CI products. The products that have come or are coming to market now include the distribution NAD CI 8-120 and CI 8-150 amplifiers, the PSB PWM wall-mount speakers and the CSIR Sub, CSIW SUB10 and CSIW SUB28 in-wall subwoofers. There are about a dozen new products and almost all are focused on CI and the AV receiver category," concludes Baker.
"COVID has caused some ripples. We didn't cancel factory orders, but there were some delays in launching some products. The products are happening now. We are selling products like the M33 streaming DAC amplifier, the T 758 V3i AV receiver, and the T 778 AV receiver. To summarize, we don't have any more new products planned for the next 30 to 45 days, but we'll have some exciting, new products in 2021."
If you enjoyed this article and want to receive more valuable industry content like this, click here to sign up for our digital newsletters!