The first U.S. residential installation of the new Samsung "The Wall Professional" is complete. The 146-inch MicroLED screen was installed by CE Pro 100 integration company Just One Touch/Video & Audio Center for a client in Southern California.
Samsung "The Wall" is a self-emitting MicroLED 146-inch TV display that can be customized to any size, resolution or form factor. The MicroLED and self-emitting technology replaces color filters with micrometer (µm) scale LEDs, which are much smaller than current LEDs, and serve as their own source of light.
With a module-based, bezel-less design, "The Wall" can be customized to any size and shape. The modular screen can be used to create a wall-sized display, or integrators can simply let their clients increase their traditional screen size to suit a new room in the home.
In this first installation, the configuration was the full 146 inches, according to Tom Campbell, corporate director/chief technologist at Just One Touch/Video & Audio Center based in Santa Monica, Calif. The final price of the installation was not disclosed.
The installation was completed by the Just One Touch team in three days. Samsung had factory personnel on-site to assist with the project. The companion audio consists of an array of in-ceiling and in-wall speakers, which were already in the room.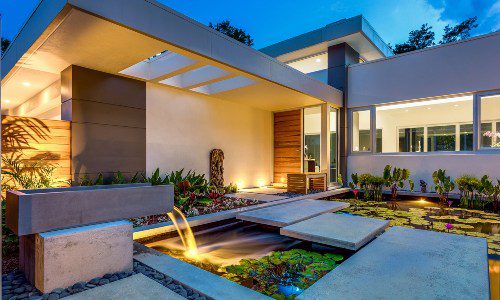 Landscape and architectural lighting create a magical and elegant ambiance for homeowners. The outdoor lighting industry has always been a phenomenal one and continues to grow in popularity. Now is the ideal time to learn more about this rapidly growing and highly profitable industry. Join our panel of esteemed lighting experts that will dive into why it's time for integrators to rethink their role in the outdoor lighting industry.
Register Now! 
"Our installation team had no problems supporting the weight of 'The Wall,'" says Campbell, who noted that Samsung has lightened the display since it was first introduced at CES 2018. From the power perspective, there was a 20 amp service available to power the unit, there were no power concerns, according to Campbell.
Just One Touch/Video & Audio Center now has three more pending installations of Samsung "The Wall," for a Hollywood star, the lobby of a hotel, and a luxury mega-yacht.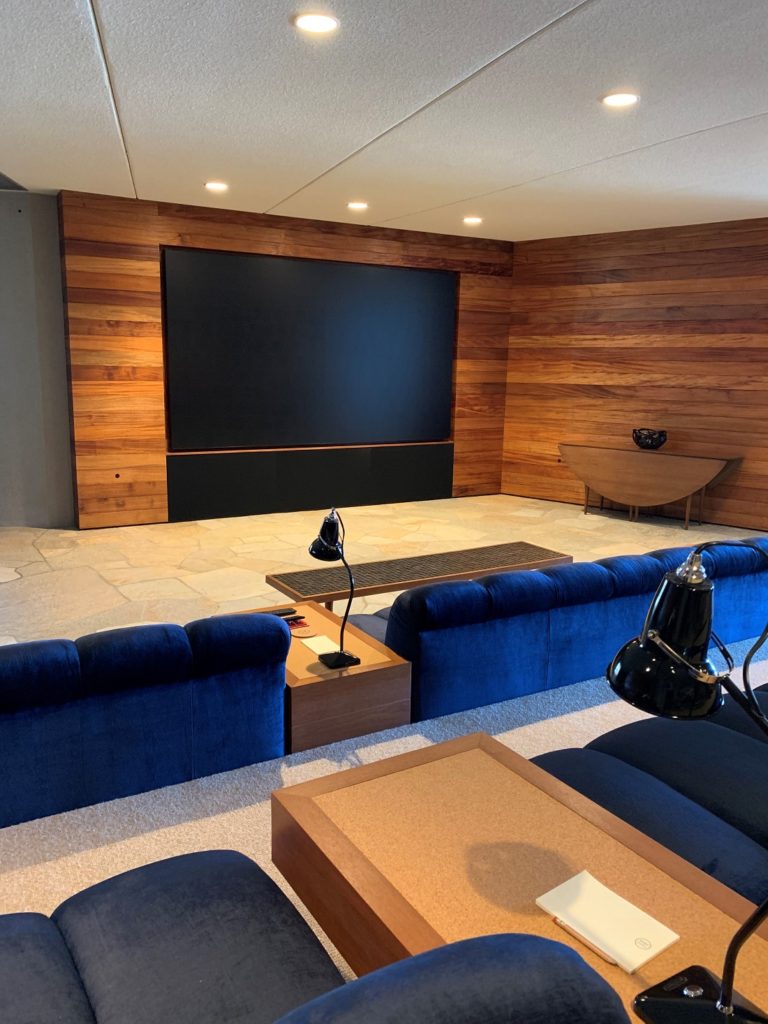 The integration company is using the installation to highlight Samsung throughout its five stores in Southern California, displaying "The Frame" TVs and the full lineup of Samsung QLED 8K TVs. For the entire month of October, the stores are holding a "Samsung Technology Showcase Open House."
"We are most excited about shattering our 30-year sales record for Samsung products for the first half of any year. We are predicting a record-breaking fourth quarter," adds Joseph Akhtarzad, owner of Just One Touch/Video & Audio Center.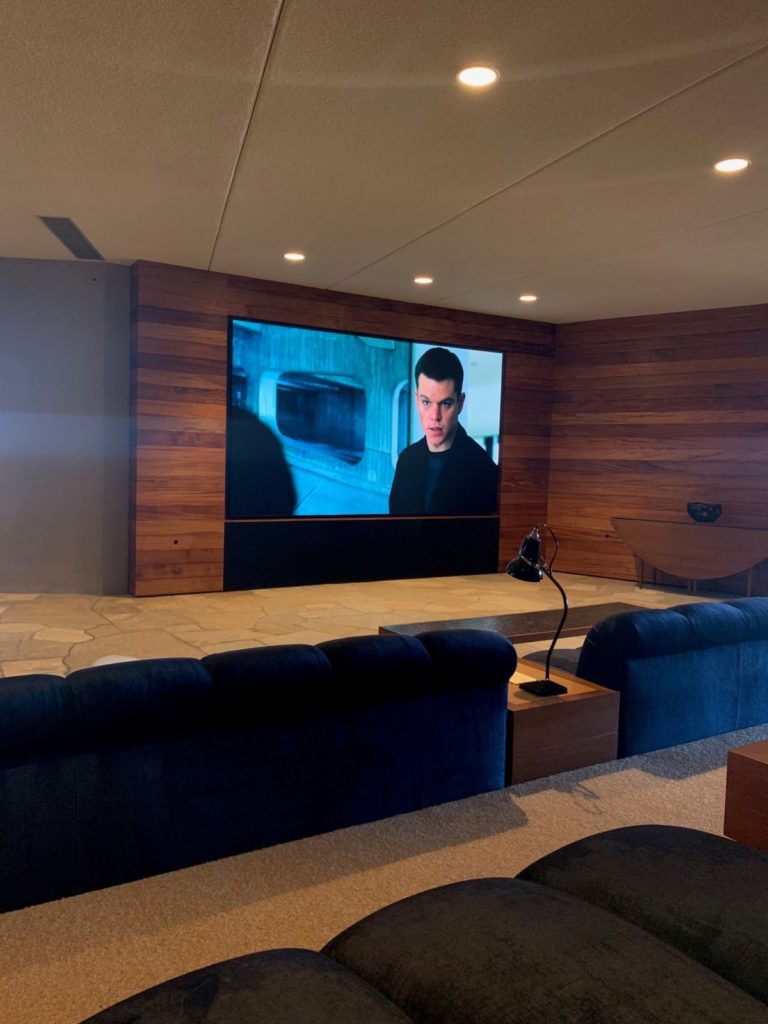 Campbell says the strong sales of 4K and even 8K displays is due to the increased amount of content.
"It's not about price. It used to be that the statement of affluence was clothes and jewelry. Today, its technology. People are looking for something to show off," says Campbell.
If you enjoyed this article and want to receive more valuable industry content like this, click here to sign up for our digital newsletters!