Why Integrators Should Keep Security Monitoring Fees
Instead of selling alarm accounts, Eagle Sentry now keeps them, boosting recurring revenue per account from $8 to $30/month.
Jason Knott
·
November 1, 2010
Members of the CE Pro 100 are gathered for the CE Pro 100 Summit to share some of their most-effective business practices. CE Pro is highlighting several of these tips.
Eagle Sentry in Las Vegas has made a dramatic change in its recurring revenue strategy that has substantially increased its profitability.
For the past 13 years, Eagle Sentry has sold its alarm accounts to a local security/monitoring facility and shared in the recurring monthly revenue, which amounted to $8 per month per account.
At the beginning of 2010, Eagle Sentry negotiated with the local central station to keep its own monitored accounts, paying the central station a fee for the monitoring and guard response. Instead of making $8 per month per account, the company now keeps around $30 per account per month.
Eagle Sentry also is embracing non-landline monitoring via Alarm.com. Eagle Sentry charges its customers a nominal fee to add a GSM module to their alarm system, giving customers cellular monitoring and the ability to access cameras and receive text message or e-mail notifications of alarm activity.
Eagle Sentry charges an additional $15 to $40 per month on top of its regular monthly rate for the GSM monitoring.
---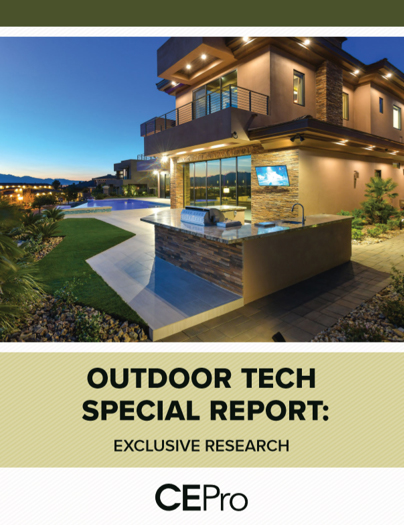 Find Out Why 63% of Integrators Expect Outdoor Business to Grow - CE Pro Download
The outdoor technology market is growing – both the demand from customers and the array of products available. According to our recent CE Pro survey, integrators are taking advantage of this opportunity to grow their businesses. Get your copy of the survey today.
---
About the Author
---
Jason Knott is Chief Content Officer for Emerald Expositions Connected Brands. Jason has covered low-voltage electronics as an editor since 1990, serving as editor and publisher of Security Sales & Integration. He joined CE Pro in 2000 and serves as Editor-in-Chief of that brand. He served as chairman of the Security Industry Association's Education Committee from 2000-2004 and sat on the board of that association from 1998-2002. He is also a former board member of the Alarm Industry Research and Educational Foundation. He has been a member of the CEDIA Business Working Group since 2010. Jason graduated from the University of Southern California. Have a suggestion or a topic you want to read more about? Email Jason at jason.knott@emeraldexpo.com
Follow Jason on social media:

Jason also participates in these groups:
LinkedIn · Google+